Decolonisation: A series of open discussions with Inspiring Women Network
About this event
Decolonisation: A series of open discussions with Inspiring Women Network
Discussion 8 in the series:
Decolonising the Curriculum- Departmental Review
Over the summer of 2020, 4 Undergraduate Politics students of African, Caribbean and Asian descent at the Penryn campus undertook a departmental review to understand the scope and actions for decolonising the curricula. The report uncovered a clear appetite for change within the department from both staff and students but also recognised how the curriculum content still reflects a colonial legacy by presenting the white, global North intellectual tradition as superior and universal. What was more hard hitting was the exclusion and marginalisation that students of colour face in academia. The curriculum simply does not reflect their cultural and lived experiences. The review provided detailed recommendations for the institution and the department to deploy strategies for transformational change – which has been fully endorsed by the Politics department at Penryn, the work for co-collaboration and co-creation of curriculum development has already begun.
There was a shared sense of urgency in the wake of the murder of George Floyd, and the Black Lives Matter movement. Many universities, including the University of Exeter, put forward public statements in support of becoming anti-racist institutions. For the co-authors, the review shined a light on a problem that has been rendered invisible for far too long. The review aims to contribute to the growing movement of continual decolonisation - it should not remain as a mere moment.
ALL WELCOME
ZOOM Meeting ID: 982 5817 8342
Password: 000260
This is a FREE event; however contributions to IWN are welcome and gratefully received. These can me made to our paypal account: paypal.me/inspiringme
Or directly into our account: Inspiring Women Network
Account 65637735
Sort Code 089299
Inspiring Women Network is a women-led diverse community organisation that promotes equality, diversity, and culture in Cornwall. We bring people together to learn, share, and grow.
Decolonisation: A series of open discussions with Inspiring Women Network- Come reimagine the future together as we look at how colonialism has shaped the world we live in today and the mindsets with which we approach it. This series will consist of a short talk by a guest speaker followed by an open but conscientiously guided conversation. This is not a forum for debate but an invitation to stop, think and feel before taking action.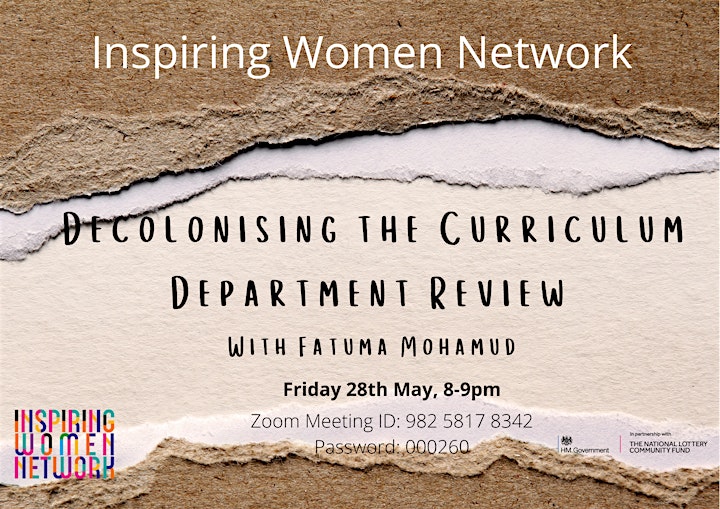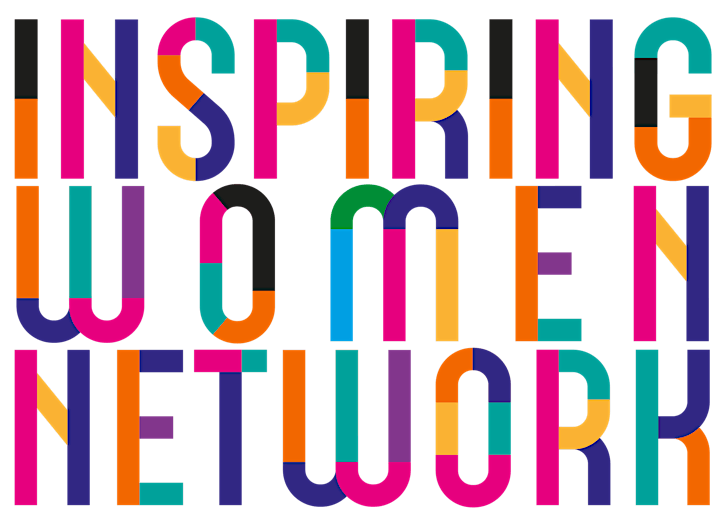 Organiser of Decolonising the Curriculum Department Review
IWN is a women led diverse organisation. Our aim is to bring about positive change in the lives of girls and women, to inspire and empower them to recognise and reach their full potential.We bring women together to learn, share, and grow.
We organise community events throughout the year that are open to the public such as Film Nights. So please come along and bring a friend!