Description
DECONSTRUCTING SELF-ASSESSMENT AND QIPs FOR TRAINING PROVIDERS
Target audience
This seminar is aimed at senior leaders in training providers or employer providers who are charged with carrying out self-assessment, writing Self-Assessment Reports and implementing Quality Improvement Plans. It will also be beneficial to senior managers responsible for teaching and learning or quality improvement, trainers and assessors involved in self-assessment and designated nominees for an Ofsted inspection.
It is especially recommended for those managers and staff in training providers new to the ROATP who may never have carried out self-assessment and quality improvement planning previously.
Places are expected to go fast, so register now to avoid disappointment. The fee is £275 + VAT per delegate (limited to two persons per organisation)
The context
Self-assessment and quality improvement planning require improvement in too many training providers. For new providers, they may well even be something of a mystery!
They are two aspects of leadership and management that, arguably, have shown the least improvement during my time leading work-based learning inspections as an Ofsted HMI and latterly as a part-time inspector charged with inspecting leadership and management in training providers.
And yet self-assessment and quality improvement planning are both fundamental components of a training provider's journey to excellence and are absolutely crucial for any educational institution that wants to genuinely bring about a step change to the quality of its provision that will have the most impact on its learners.
However, and more than ever, self-assessment seems to have become a 'slave' to the mantra of following the criteria laid down in the Ofsted handbook for inspecting further education and skills. Almost inevitably, this results in overly long self-assessment reports that take a long time to complete, which can become very repetitive and which can obfuscate the real, and most meaningful, improvements that need to take place. Meanwhile, quality improvement planning is forced into the background and can become an afterthought. It is not uncommon to see Quality Improvement Plans still not completed midway through the year to which they relate.
Seminar description
This one-day seminar aims to debunk some popular myths about self-assessment and to enable training providers to think clearly about what really matters when they evaluate their provision at the end of each year. The aim is to help you reflect on your self-assessment practice and to focus on what you set out to achieve through the process. A central theme of the day will be how you can reduce the amount of time you may well spend writing often very long and repetitious self-assessment reports, which can then lack sufficient clarity regarding the judgements you make. Invited senior leaders from training providers will share with you their successful approach to self-assessment.
Learning outcomes
At the end of the day, you will have learned:
About the myths surrounding self-assessment
About Ofsted's views of self-assessment and quality improvement planning and why they are so important
What the precursors are for highly effective self-assessment
What things most commonly go wrong in the self-assessment process
About different approaches to writing self-assessment reports and quality improvement plans from myself and our guest speaker
How to get grading right
How to write sharply focused key strengths and areas for improvement
How to interpret performance data for self-assessment
What you must include in your self-assessment report
How to avoid repetition when writing self-assessment reports and quality improvement plans
What an impactful quality improvement plan should look like
Outline programme
09.00 - 10.00 Registration, coffee and breakfast
10.00 - 10.15 Welcome and aims of the day
10.15 - 10.30 The Ofsted view of self-assessment
10.30 - 10.45 Some myths surrounding self-assessment
10.45 - 11.15 The most common faults when writing self-assessment reports
11.15 - 11.45 Interpreting performance data
11.45 - 12.00 Refreshment break
12.00 - 12.45 Writing meaningful key strengths and areas for improvement
12.45 - 13.15 What you need to know about writing your 'Key Judgement' sections
13.15 - 14.00 Lunch in the restaurant
14.00 - 14.30 What you need to know about writing your 'Key Judgement' sections (continued)
14.30 - 15.15 Guest speaker
15.15 - 15.45 Quality improvement planning
15.45 - 16.00 Plenary – 'Have you thought about….?'
16.00 Finish and refreshments
Seminar organiser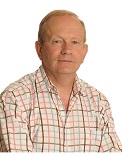 Richard has 14 years' experience of being a full-time inspector, starting with the Adult Learning Inspectorate in 2002, before becoming an HMI (Her Majesty's Inspector) with Ofsted in 2007. In that time, he led inspections of many colleges and training providers. He also managed a team of both further education and skills and schools' inspectors, mentored a number of new HMI when they started their inspection careers and was part of a number of development teams put together to create new inspection frameworks and methodologies, including the current model introduced in September 2015. He was also extensively involved in training both full- and part-time inspectors.
Richard left Ofsted as a full-time inspector in November 2015, and now runs his own very successful further education and skills consultancy company, working with numerous colleges and training providers across the country in their quest to improve their provision and to prepare for possible inspection. He also maintains an active role in the sector through being a part-time inspector and a co-opted member of the governing body of a very successful, 'outstanding' further education college.
The venue
The seminar will take place at etc.venues Maple House in central Birmingham. The venue is located in Corporation Street overlooking Old Square. Just minutes from New Street, Snow Hill and Moor Street stations, it is also conveniently located for a number of major bus routes. Parking is also available at a number of NCP car parks locally. .
Payment
Payment is by purchasing a ticket directly through Eventbrite with a credit card or by invoice. Please make sure you have a Purchase Order number if applicable. Thank you.