Deconstructing the Internet of Things

Wednesday, July 3, 2013 from 4:00 PM to 9:00 PM (BST)
Event Details
This is a nationwide event taking place both offline and online, using the Cisco NVI network
Sponsored by the Knowledge Transfer Networks
Believing the hacker/hacklab model to be tired and in need of refreshing, the focus will not be on making but on unmaking. This will be an IoT unconference: Offline/Online: deconstructing the internet of things.
Local events at multiple NVI Centres will:
reverse engineer projects to see where sensors and actuators would sit, and look for launching off points for similar and adjacent and adjunct projects in the world of IoT

take apart a physical network to get an understanding of how parts connect

look at the sense organs of networks, how they work and how they have been used to enable connectivity
A subtractive model is claimed to be as useful as specifying in theoretical terms how an IoT device or service would work as an additive model normally found in hack labs. In a subtractive model you take things away from a fully functioning service. There is 'design reassurance' and a degree of quality control knowing you had a working system in the first instance.
Agenda
Part 1: 
Join us for two hours in the engineering track at Ravensbourne, where you will be able to engage with the creative disassembly and workshopping around existing products. 
3.45pm
Meet at Ravensbourne reception, where you will be registered and challenges will be set.
4-5pm Paul Harter, Printcraft
Paul will set out to deconstruct his project (funded by Nesta Digital Makers) in which online activity through the shared platform of Printcraft created real world opportunities to manufacture and sell 3D printed models. He will talk about the technical challenges faced, and alternative choices and technology parameters that fed into the project
5-5.40pm Liam Hayter, Pro Media Specialist, Independent State 
"Exploding the creative workstation with Thunderbolt and the Cloud"

1) new approaches to high end mobile content presented by the shift to Thunderbolt - from mobile to the new MacPro: the workstation just got modular.

2) how can the cloud/internet of things be utilised to speed the video production worklow?

Illustrating the emerging shift of video production to modular and/or mobile computing and the challenges this presents.
How people have "hacked" the hardware and software to fit their needs... and finally how the cloud is being utilised.
Part 2: 
In the evening we move over to Digital Enterprise Greenwich, where we will be interacting with other participating NVI nodes - Innovation Birmingham, Sunderland Software City and The University of Abertay Dundee.
Listen to stories from the front line of speculative design, design fiction, experiential design and user ethnography, to help fire your imagination, allowing new relationships to form.
6pm Chairman, Richard Foggie, IoT Special Interest Group, Knowledge Transfer Networks
Richard spent 24 years in BIS where he led on electronics innovation. Now with ESP KTN he leads on 'digital' and represents it in the IoT SIG. Richard is also a director of Healthcare over IP (HoIP) Community Interest Company, HoIP Telecom Ltd and sits on the board of the Smart Homes and Buildings Association (SH&BA)
Richard will provide an introduction and summary of local workshops from each participating node.
6.20pm Ian Foddering, Chief Technology Officer, Cisco
Ian works with Cisco's Customers and Partners to articulate how Cisco's architectures, solutions and innovation can be applied to drive business transformation.                                                             He has a passion for technology, and the positive impact it has on society, fervently believing we are still only at the being of what is possible with respect to the power of Internet. To support this, Ian regularly talks about the importance of STEM (Science, Technology, Engineering and Maths) in education and it's standing for the long-term sustainability of the industry and the UK.
Ian will provide a presentaion on 'the Internet of Everything', the interconnection of people, process, data and things and what it promises to deliver.
6:40pm Matt Webb, CEO, BERG:  Lessons leant from Little Printer
BERG brought its first connected product to market at the end of 2012, and has since opened up its technology to third parties -- the first partners are Benetton and Twitter.
Matt will share pictures and stories from along the way… providing a peek into manufacture (we'd never seen inside a factory before embarking on Little Printer), and some thoughts on what a fully-featured Internet of Things platform needs to include (hint: there's a lot more UI than we thought we'd need).
7:00pm Maurizo Pilu, CDE Catapult
Maurizio will try to deconstruct his personal experience in defining, setting up and then managing a £9m innovation programme in the IoT while at the Technology Strategy Board. He will also briefly outline how the Connected Digital Economy Catapult could help drive forward the IoT agenda.
7:20pm Online - Innovation Birmingham: David Burden, CEO, Daden Ltd
David focusses on creating compelling 3D immersive learning and visualisation experiences and applications. He is currently focussing on Unity3D, with some projects in OpenSim and even Second Life.
David's presentation will be on Understanding and Seeing the IoT: Issues and methods in accessing the IoT data to make useful information and decisions.
7.40pm 
Wrap up and closing remarks by Chair
8.00pm 
Refreshments and networking 
If you only want to attend the 6-9pm part, still book the 4-9pm ticket, but just join us later at Digital Enterprise Greenwich.
If you have any questions regarding this event please email Hayley Crompton at hayley.crompton@rave.ac.uk.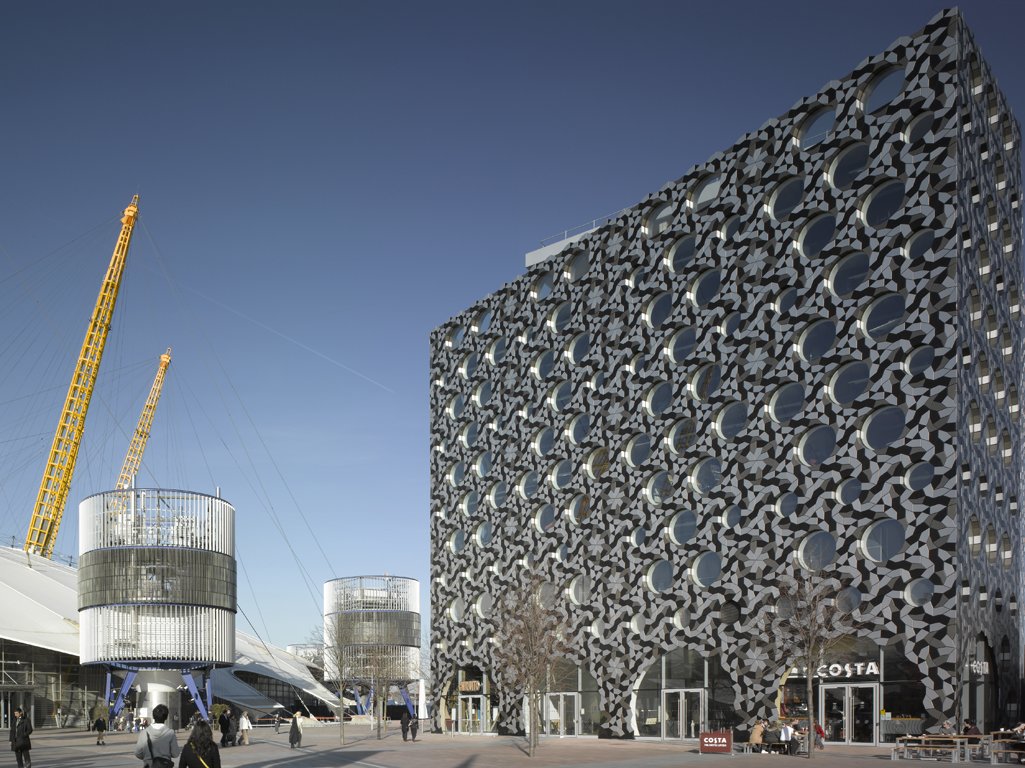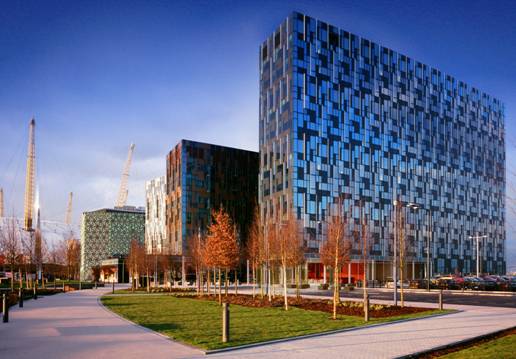 When & Where

Ravensbourne
6 Penrose Way
Greenwich Peninsula
SE10 0EW London
United Kingdom


Wednesday, July 3, 2013 from 4:00 PM to 9:00 PM (BST)
Add to my calendar
Organizer
Ravensbourne
Ravensbourne is a world-class higher education insitution in London, innovating in digital media and design.
Digital Enterprise Greenwich
An innovation and technology centre for digital businesses, providing a flexible and collaborative working environment, linking technology providers, higher education and decision makers.