Come and join us to celebrate midsummer by creating a beautiful floral crown, just like the Nordic tradition.
About this event
Come and join us to celebrate midsummer with flowers. Carry on the ancient tradition of celebrating summer by foraging for beautiful flowers and foliage to crown yourself king or queen of the forest for the day.
We are thrilled to have back the talented, local flower grower and florist extraordinaire, Jan from Blue Shed Flowers. She will be sharing her creative skills and knowledge in this unique workshop. It's up to you whether to wear it as a crown, a neck garland or decorate your front-door or home with it.
You will learn how to make a willow base and decorate it with flowers provided from the Blue Shed flower field and foraged woodland finds. Jan will show you the techniques for creating the base and attaching flowers and foliage. This workshop makes a great gift for flower lovers and a fun session for anyone to attend.
Tea, coffee, cake, and depending on the weather, cold drinks will be provided.
Why not book and come early to enjoy a delicious lunch at our pop up café in the wood beforehand.
What to wear and bring:
Footwear: Walking boots/off-road trainers as the ground is uneven.
Clothing: Dress for the season. Spare clothes, warm layers, waterproof jacket, sun cream, hat etc.
Covid 19 ProvisionFull details are provided on our website. All risk assessments are continually updated to provide a safe environment, adhering strictly to government guidelines and social distancing. If the government guidelines/regulations change at any time we may have to alter, postpone, or even cancel the course.
Cancellation and Refunds
Full payment is required at time of booking. Should you need to cancel your booking please refer to our Cancellation and Refunds Policy on our website homepage.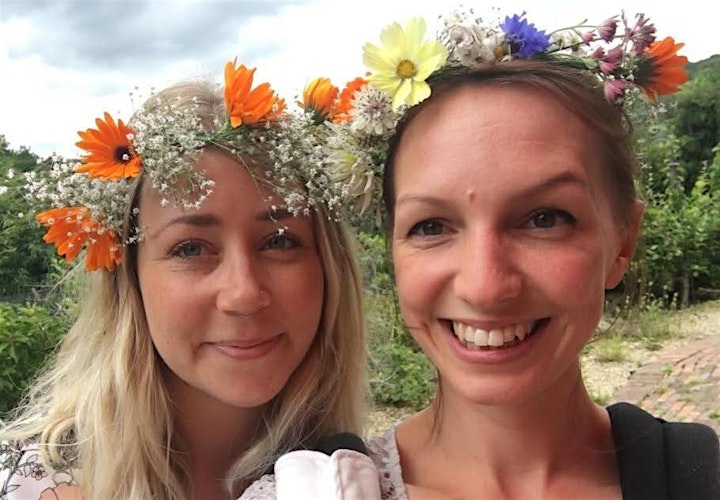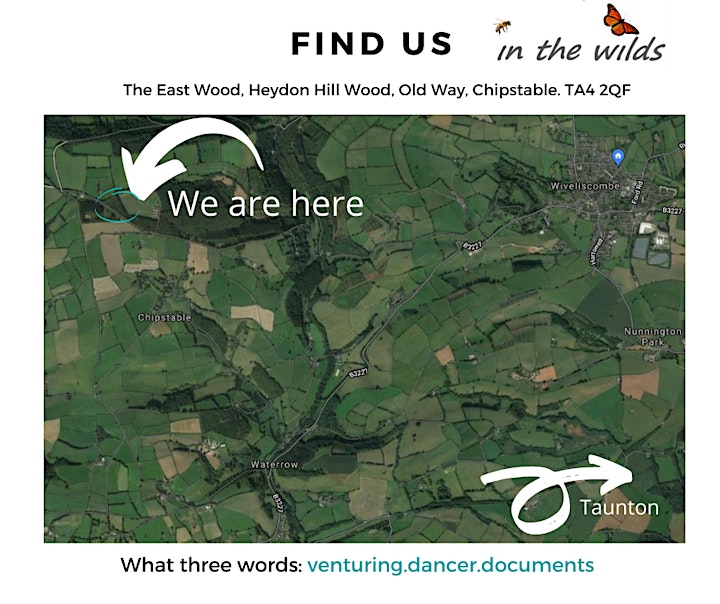 We're a little bit hidden and using the postcode in a Sat Nav system will not help as the area the postcode covers is so large. We recommend using the What Three Words app, with the information above. (Our wilderness sites are private and closed to the public when we are not running events or courses.)
Organizer of Decorate with flowers
In The Wilds is all about creating experiences in the wilderness, whether it is adventure, play, relaxation, art, learning practical skills or eating good food with, friends and family. For children, think 'forest school' ,'Ray Mears' or 'Bear Grylls'. For adults, there are craft and skilled courses, music and arts events, interesting tours and talks, pop-up cafes or just peace and quiet! We're passionate about caring for the planet, so our activities are all planned to respect nature.