Join nutritionist May Simpkin for a fun and interactive demo of tasty wholesome Christmas treats to get you in the festive spirit
About this Event
The Decorcafe Christmas Festival is being held online this year from the 24th to 26th November. We are running an inspiring series of festive talks and demonstrations to help you prepare for the Christmas season and we would be delighted for you to join us to discover new Christmas styling ideas, delicious recipes from our experts and shop original gifts in our online Christmas Boutique, brimming with original gift ideas from our talented experts.
Everything you need to make Christmas special for you and your family, connecting you whether you are together face to face or together remotely.
Decorcafe Christmas: Healthy Happy Treats - Fun Interactive Demo with May Simpkin
Join nutritionist, May Simpkin for this fun and interactive workshop to get you into the festive spirit, where she'll be making tasty, wholesome treats for a healthier and happier Christmas! Whether you're gluten/dairy-free, paleo, vegetarian or vegan, you'll be inspired with plenty of fabulous recipes and delicious choices that your whole family will enjoy.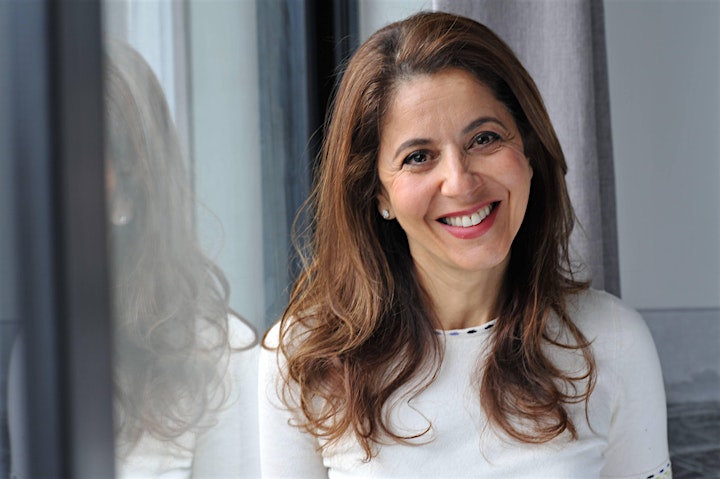 About May Simpkin
MAY SIMPKIN IS A REGISTERED NUTRITIONIST (MBANT) WITH A MASTERS SCIENCE DEGREE IN PERSONALISED NUTRITION
"I am here to share a simple, no-nonsense approach when it comes to healthy eating, backed up with my expert, qualified recommendations. I believe in easy, practical and achievable food; an approach I personally live by day-to-day."
With a Master's science degree in Personalised Nutrition and years of clinical experience, you can be confident that I provide sound recommendations and the latest research into nutrition.
Her approach is realistic, practical and achievable and will be easy to follow. There are no drastic fads or elimination diets that are difficult to adhere to. She goes back to real food, meal choices and meal timing that work for you, as an individual or as part of a couple or family/group of friends.
Her recipes are healthy, easy to make and delicious.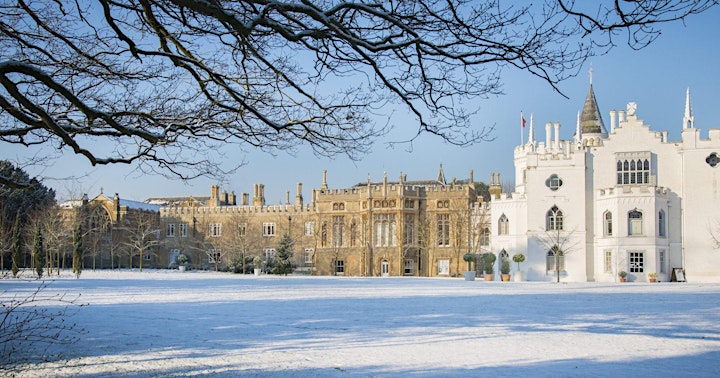 Support The Strawberry Hill House Dementia Outreach Programme
The Decorcafe has worked in collaboration with Strawberry Hill House for five years to raise funds, through inspiring and helpful events, to help maintain this extraordinary Gothic house, and for the outreach programme that they provide, working with vulnerable people in the local community.
This year, as we cannot run the The Decorcafe Christmas Festival at Strawberry Hill House our Decorcafe experts are generously sharing their skills and ideas online free of charge.
If you would like to make a donation all funds will go to Strawberry Hill House to continue their work in the local community, in particular people with dementia and their carers, as circumstances allow.
Timings: Wednesday 25 November, 7.30pm – 8.15pm
Booking Essential: Once you have signed up we will send you a link.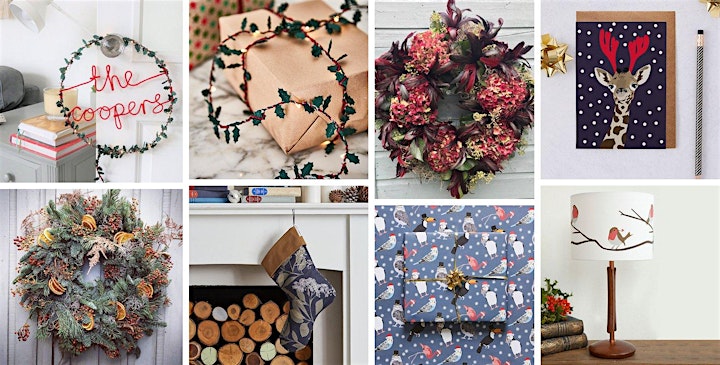 The Decorcafe Christmas Boutique Find truly original gifts, unique home decor and decorations in the Decorcafe Christmas Boutique this festive season. In true 2020 style, we are taking our Christmas Boutique fully online this year! Browse our brand new boutique where you will undoubtedly find original accessories and gifts for the home. Each one has been made or sourced by our talented network of experts. Shop The Decorcafe Christmas Boutique

About The Decorcafe
The Decorcafe is a thriving hub of Creative Home Experts from Interiors to Gardens, Lifestyle and Home Business sharing their skills and ideas to inspire and help people who would like to create a more personal home.