Deep decarbonisation scenarios for the UK power sector

Wednesday, 5 June 2019 from 16:30 to 18:30 (BST)
Event Details
BIEE Energy Seminar  # 3
Deep decarbonisation scenarios for the UK power sector  
Running the power system entirely on renewables is an enticing prospect for meeting decarbonisation targets. Several countries and states are now moving towards 100% renewable targets and National Grid recently announced it was preparing for a fully renewable system. But how realistic are these targets and what challenges need to be overcome? How would an "all of the above" approach to power sector decarbonisation compare? Niall Mac Dowell from Imperial College is an expert in modelling low carbon power systems and will explore these issues in presenting some of his most recent work on deep decarbonisation scenarios for the UK.
Speaker:
Dr. Ing Piera Patrizio, International Institute for Applied Systems Analysis (IIASA)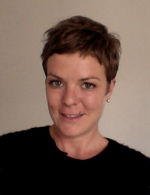 Dr. Patrizio completed her Ph.D. at the Energetic Engineering department of the University of Udine in 2016. During her Ph.D. she began collaborating with the International Institute of Applied Systems Analysis (IIASA) in Laxenburg (Austria), to develop a geo-located renewable energy systems platform for Indonesia, under the Tropical Future Initiative (TFI) project. In 2016, Dr. Patrizio was appointed as a Research Scholar at the Ecosystems Service and Management (ESM) program at IIASA, where she is currently based. Since 2017, she is collaborating with the Center For Environmental Policy (CEP) at the Imperial College, under the NERC-GGR project framework. Her research experience includes the quantitative analysis of the employment effects of emissions mitigation, the integration of negative emission technologies in existing regional energy systems, and the implications of policy choices on energy systems deployment. Her current work focuses on connecting insights from energy modeling with social science and climate policy and includes the assessment of socio-economic benefits of energy systems decarbonization and the exploration of approaches that can foster the integration of knowledge across disciplines.
Venue: 
Baringa Partners, Dominican Court, 17 Hatfields, London SE1 8DJClick here for map and directions
When & Where

Baringa Partners
Dominican Court
17 Hatfields
SE1 8DJ
United Kingdom


Wednesday, 5 June 2019 from 16:30 to 18:30 (BST)
Add to my calendar
Organiser
The British Institute of Energy Economics provides a focal point for informed energy debate in the UK. It aims to promote a responsible, evidence based approach to the challenges of energy policy and tackling climate change.

Founded over 30 years ago, the British Institute of Energy Economics (BIEE) encourages the exchange of ideas and information between energy professionals from different disciplines and sectors of the industry.
BIEE has a diverse membership drawn from academia, business, government and finance. It convenes a regular programme of meetings, seminars and conferences.
It is a registered charity and company limited by guarantee.