Deep Dive Discovery Weekend

Friday, 15 September 2017 at 18:00

-

Sunday, 17 September 2017 at 12:00 (BST)
Event Details
A Weekend of Personal Development 
Resulting in MASSIVE POSITIVITY
Everyone needs a life coach, but it can seem perhaps a tiny bit too indulgent. Besides, one to ones could feel just a little too intense and daunting.

 
What if you could experience some of the process, but within the comfort and safety of a group? 
And wouldn't it be great if you could feel healthy and rejuvenated during the experience?
Well the answer is here! A weekend on the Cornish Cliffs to Clear the Cobwebs and re-align your soul!  
Leave the worries of your life at home and immerse yourself in clean fresh air, great food and take some gentle exercise while clearing your mind.

Get the benefit of group coaching without all the focus being directly on you: an opportunity to share and to listen as much as talk. 

Brilliant! 


I know thinking and speaking about yourself can be daunting, especially examining what might be holding you back.
That's why small groups are so effective. Often it is the sharing of experiences that allow us to understand we are not alone, and at certain times in our lives, we all go through challenges or periods of uncertainty. 
But wouldn't it be great to
take that leap and 

GET YOUR GROOVE BACK? 
It's only by taking some much needed time out that we can find out what is blocking us. We all need to recharge our batteries from time to time, connect back with nature and get clarity.
Explore your personal story. Discover what is keeping you awake at night, what you REALLY want from life or what is holding you back from achieving your dreams while staying in a luxury hotel (why settle for anything less?) and hiking on the beautiful and wild Cornish coast. This mini-break will leave you ready to take on the world! 
This weekend is definitely for you 

IF YOU
Need to clear your head

Have too much going on and suffer from overwhelm

Feel stuck

Wish you could be happier/more satisfied

Need to make a tough decision in your personal or business life

Are not sure you are on the right path

You know you have to make a big change (lifestyle, relationship. business)

Need to take time out to consider your next major move

You are at a crossroad

Wish you could be more assertive/confident/happier/courageous/liberated/authentic

Maybe you just want to get away from all the noise in your own head...
EXCELLENT! 
Then this weekend is just totally spot on for you! 

You will learn FIVE key elements for your Personal Discovery in just one weekend. .
You will practice FIVE ways to stop self sabotaging
You will develop FIVE clear strategies to ensure your breakthroughs continue long after the weekend is over
You will get the opportunity to relax, spend time and explore with like-minded people. OK, maybe not the relaxing bit - 

Get your hiking boots on! We are 

COASTAL WALKING!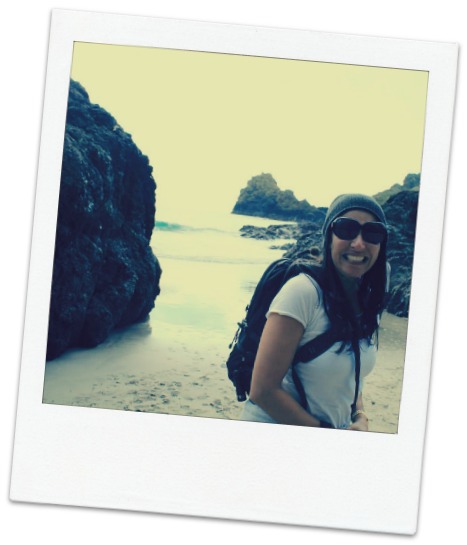 This is the most thrilling, rebooting and mind-clearing way to spend your weekend. Ask yourself what else might you be doing? 






When you get through this weekend 
YOU WILL
Understand the truth of your story

Find what is niggling you

Get clear on what's holding you back

Push the boundaries of audacious living

Realise what is your true purpose

Start to turn your dreams into reality
This journey will help you to become a clear and confident decision-maker, accept you deserve nothing less than the best. It is finally time to STARR in your own STORY. 
FAQs
What are my transport options for getting to and from the event? 
There are regular trains from London, Birmingham, and Bristol to Truro. There are regular flights from London to Newquay. From the station, it's a short taxi ride to the hotel and venue. From the airport, it's about 45 minutes. 
What are my driving/parking options for getting to and from the event? 
There is plenty of parking on site.  
What can I bring into the event?
Something comfortable to wear indoors, a smart casual outfit for dinner and suitable outdoor/walking clothes, including walking shoes/boots. Remember beautiful as it is, Cornwall can be windy and wet! A swimming costume if you want to use the pool and spa facilities
How can I contact the organiser with any questions?
Please find Tanya Mann Rennick on LinkedIn here https://uk.linkedin.com/in/tanyarennick
When & Where

Cornwall


United Kingdom


Friday, 15 September 2017 at 18:00

-

Sunday, 17 September 2017 at 12:00 (BST)
Add to my calendar
Organiser
Tanya Mann Rennick
TANYA MANN RENNICK 
I help professionals just like you to get your groove back, reconnect with yourself, and feel better about life. It might be that before you knew it, you went screeching right from twenty all the way to facing fifty squarely in the eye, and you can't quite work out how you got here or exactly who you are now. It could be about needing to find more focus at work, re-igniting passion for life, getting clarity around a big decision, finding a better way to handle relationships, rediscovering true purpose, or even tackling feelings of disillusionment and despondency in order to live a full and happy life. Some might call that life coaching. I call it getting back on track with some Very Intensive Personal Development.    
I founded the Oyster Club six years ago with no previous experience, contacts or investment. On my journey, I became an author and created the STARR principle, a model for overcoming all obstacles and emerging victorious and unbroken from even the most challenging of situations. I became a speaker and now I get to have fun and deliver presentations on motivation and positivity.  
I also help individuals and teams develop their own authentic way of communicating confidently. By improving these vital skills, we can actually get ourselves understood. Presentation skills are vital, not just on a platform in front of many, but in the boardroom in front of just a few.
Three years ago, I took a leap of faith, boxed up my heels and handbags, and moved to Cornwall where I live with my two youngest children. My fifteen year old plays electric guitar and is a sponsored surfer when he doesn't have to go to school. My youngest son enjoys rowing, sailing and bashing his drum kit. I love the gym; walks on the blustery coastal paths, and crackling log fires. Ironically for a speaker and coach, I am an introverted Guinness loving bookworm and, to my shame, also a history nerd.