An exclusive 48-hour opportunity to watch the Paus premiere of Deep England by Iain Forsyth & Jane Pollard. Watch on iOS, Android & Desktop
About this event
Head to watch.paus.tv or download our paus app on Android & iOS for an exclusive 48-hour opportunity to watch the screening premiere of 'Deep England' by Iain Forsyth & Jane Pollard. The screening is free to attend and stream, but we encourage you to show your appreciation for the film by leaving a tip, which will go directly to the filmmaker.
The event will be live from Friday 29th October from 6pm (UK time).
"A dramatic reworking of Gazelle Twin's techno-folk Pastoral album with the NYX choir adds layers of hair-raising chills" - The Guardian
In order to watch and support this incredible short, simply sign up to paus on either the desktop platform or download our iOS / Android app.
To check out more amazing films on our platform visit watch.paus.tv
Download our iOS app here
Download our Android app here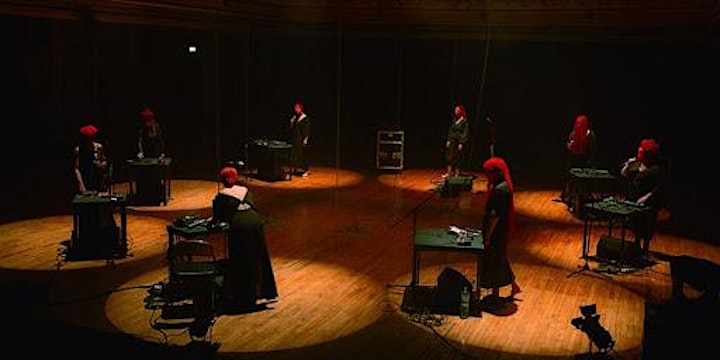 Organiser of 'Deep England' by Iain Forsyth & Jane Pollard / 48-hour premiere event
paus is a streaming platform where independent films can thrive. It's ad-free and subscription-free. Once films are live on the paus app, audiences and supporters from around the world can show their appreciation and reward filmmakers by leaving a tip - any amount they want from 30p to £1000+, at any time. Best of all, the filmmaker keeps 80% of every tip. www.paus.tv. Follow us on Instagram, Facebook and Twitter. Sign up for early access to the app at www.paus.tv.