Description
The main goal of the course is to conduct participants to the practice of Deep Meditation, while at the same time mastering tools for a broader, full and comprehensive personal and Spiritual development. This is achieved with in depth theoretical and practical sessions on the inner workings of a human being.
​The length of the course is of 6 sessions of about 2.5 hours each. Commitment to all sessions is essential to acquire the self-knowledge and meditation technique.
The technique/meditation school that will be shared and taught is called MPA.
Deep Meditation and Self Knowledge (MPA) is a path that leads to the discovery of our most intimate centre of being. This intuition, of who we really are, is achieved through Deep Meditation, a state in which our whole being is relaxed, in silence and in peace.
Deep Meditation & Self Knowledge proposes a series of exercises based on modern psychology and ancient spiritual traditions that aid in this process.
Some of the topics covered, along with meditation, are:
Who am I?
What is consciousness?
How do fundamental beliefs affect us?
How can we connect to and understand our subconscious mind?
How can we achieve deep relaxation of our nervous system?
How can we heal wounds from the past?
The MPA introductory experience is open to anybody. MPA is a spiritual path not linked to any religion and welcomes people of all faiths or none.
Although open to anybody, it is absolutely not recommended for someone with strong mental instability or severe mental disorders.
​​If you have participated to the course before, you can attend individual sessions. Please get in touch if you want to let me know.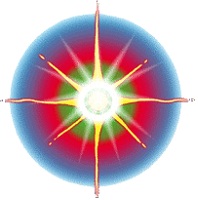 COST
The cost of the course is £90, which equates to £15/session. This should be payed in full before the course, or on the first evening. Commitment to the entire course is necessary. Any other alternative way of paying can be arranged if needed, just get in touch. A concession of £70 is available for those who sincerely need it.
You can either book your spot through the £20 booking fee, and pay the balance within 1 week of the course start date, or go ahead and pay in full by purchasing wither full or concession cost tickets.
DATES
Course dates: 19th,26th of April & 3rd,10th, 17th, 24th of May
BOOKING & Info
You can purchase tickets here through EventBrite or contact me for further info and at ignazio@humanspiritualevolution.com or on 07531369589.