Discoveries at Sutton Hoo go much deeper than The Dig. Find out what archaeologists have learned in the 75 years since the famous excavation
About this event
British society has changed dramatically since the 1930s excavations portrayed in the famous Netflix movie 'The Dig'. And so has our understanding of the Sutton Hoo ship and burial mounds that they uncovered, thanks to another 75 years of continued archaeological research.
Martin Carver is the lead archaeologist who ran the latest excavation campaign from 1983-2005, which has led to radical new ideas about the site.
In this blockbuster talk, Martin will recount what we now know about this early royal cemetery, what he still wishes we knew, and what he'd do differently if he could start all over again.
DigVentures Presents: DVIP Speakers Corner
When it comes to understanding archaeology, context is everything. In this talk, we'll head straight into the hot topic of how different the knowledge we gain from the past can be when examined from different perspectives, or with new methods and ethical frameworks.
It's the first in a brand new series about archaeology in the modern day being presented by DigVentures, and supported by National Lottery Heritage Fund.
If you're interested in how archaeology underpins every aspect of culture and daily life, our DVIP Speakers will be here to put it all in perspective.
Emotions are running high in current cultural conversations around ideas that challenge what we think we know about our past, and what this means about who we are today as individuals and modern nations.
We'll be ripping our topics straight from the headlines, ramping up to share the big ideas, challenging conversations, and change-making archaeologists that inspire us.
Make sure you'Stay tuned, we'll be announcing the next DVIPs when the lightning strikes!
New ideas about Sutton Hoo
The famous site of Sutton Hoo has been all over the news thanks to the glossy Netflix film, The Dig, based on the novel by John Preston. Self-trained archaeologist Basil Brown (portrayed by Ralph Fiennes, who had his very own 'digging coach'!) was not the first investigator of the burial mounds at Sutton Hoo; but neither was he the last.
Martin Carver led the campaign of archaeological excavation at the royal burial ground of Sutton Hoo that ran from1983-2005, supported by the British Museum, the Society of Antiquaries, and the BBC.
Martin's objective was to find a context for the super-rich ship burial, discovered in 1939, as portrayed in the film. The Mound 1 ship burial was not enough; he needed to know what it was doing there - why that, why there, why then?
The new excavations turned up three cemeteries in succession: that of an upwardly mobile Anglo-Saxon family of the 6th century, the royal burial ground of the 7th century, and an execution cemetery of the 8-10th century most likely featuring those unfortunates who fell foul of the new regime of the East Anglian kingdom.
Most importantly, Carver's campaign presented a rare opportunity to develop new approaches to archaeological investigation, new ethical stances, new techniques of damage-free prospection, and new ideas for the conservation and display of a great site.
"Archaeology does not sleep. It keeps moving and changing to address new questions or old questions in new ways. It should not be fixed in the past, or get fixated on what we accept about the places we've dug. Excavations find the traces of past dramas, from which we build a story, and that story may change with each generation - there's really no such thing as a 'final' interpretation."
In the case of Sutton Hoo, the conclusions drawn from Basil Brown's work have evolved as a result of the further evidence collected by later excavation. What archaeologists think and understand about this period of time, and its people, have also changed dramatically as a result.
This talk relates to how and why these developments took place, which of them stuck - and what we would do differently as archaeologists, knowing what we know now.
Source: Martin Carver The Sutton Hoo Story. Encounters with early England (Boydell 2017)
More about the speaker
Martin Oswald Hugh Carver, FSA, Hon FSA Scot, FBA is Emeritus Professor of Archaeology at the University of York, England, director of the Sutton Hoo Research Project and a leading exponent of new methods in excavation and survey. He specialises in the archaeology of early Medieval Europe.
He was a late-comer to archaeology, having spent 14 years as an officer in the British Army and 12 as a free-lance archaeologist before being appointed to the chair at the University of York. Martin has undertaken research expeditions in England, Scotland, France, Italy and Algeria, and is currently directing a European Research Council project Sicily in Transition: the archaeology of regime change (SICTRANSIT for short) with Alessandra Molinari (Rome) and Girolamo Fiorentino (Lecce). He lives in Ellerton East Yorkshire with Madeleine Hummler, archaeologist, editor and translator.
Read Martin's most recent publications
…and many more, on important topics including archaeological field strategy, excavations at Portmahomack Monastery and other sites around the world.
Additional information
How does this event work?
This event will be hosted on Zoom by DigVentures.
You can choose a Live Ticket, or a Recording Only ticket. Everyone who registers for the event will receive a link to a recording regardless of ticket type.
Will you be recording the event?
Yes, we'll be recording the event, so don't worry if you can't attend live. We will send a recording link to everyone who registered within a few hours of the event ending. You will be able to replay the event for 7 days.
What other virtual archaeology events is DigVentures hosting?
The DVIP Speaker's Corner talks are part of a deluge of events for archaeology-lovers we've planned throughout 2021, including Virtual 'Dig-a-long' Fieldschool, Live from the Dig and Lab broadcasts, Virtual Site Tours, pop up events, and our very first behind-the-scenes online series, 'Why We Dig'.
Who is DigVentures?
DigVentures is a team of archaeologists who are on a mission to put archaeology in your hands. We organise digs that everyone can be part of, love sharing our discoveries online, and want to help make your dream of doing archaeology with us come true! You can find out how to join DigVentures on a real-life excavation here.
Become a DigVentures Subscriber
If you love archaeology, and you want to be part of our mission, you can become a DigVentures Digital Subscriber here.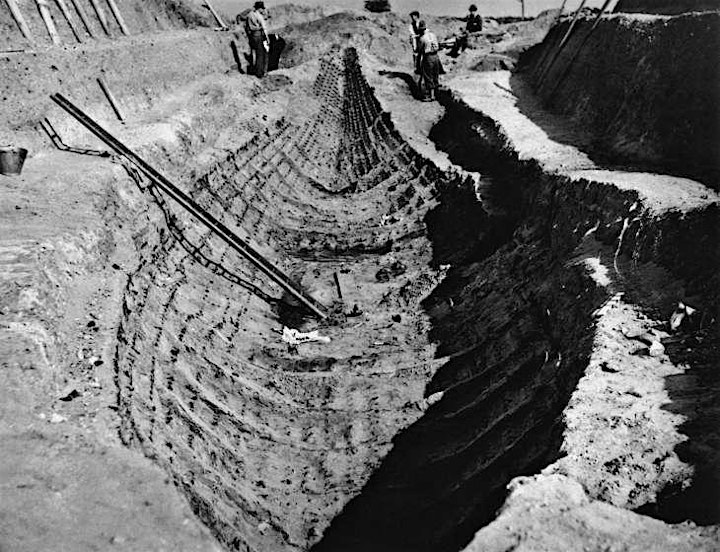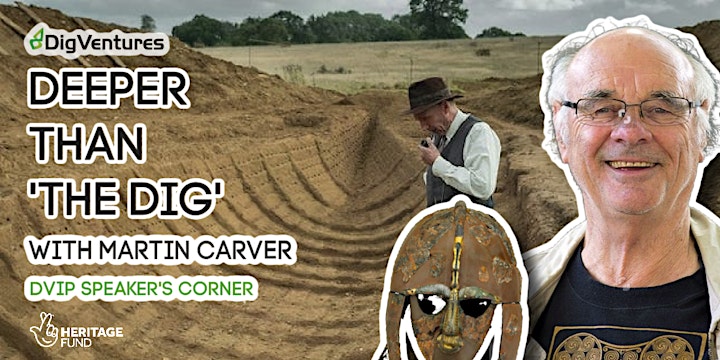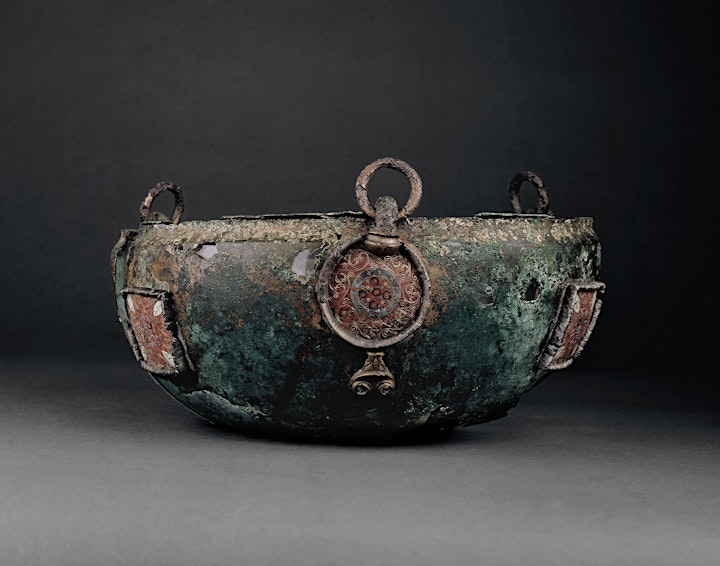 Organiser of Deeper Than 'The Dig' with Martin Carver