Description

This workshop is aimed at: business owners who are keen to become more tactical with their social media presence and align their business objectives with a social media strategy.
Description:
This is a practical workshop helping you to focus your attention on being more effective and strategic in how you spend your time on social media. You will complete this workshop with a social media strategy that is practical and aligned with your business objectives.
You can expect to gain the following from this workshop:
Background & context to where your social media strategy fits into your business
Top 5 reasons for properly resourcing and budgeting for your social media strategy
A review of your top 3 business objectives
A review of your marketing and customer service objectives (as a result of your business objectives)
A detailed "ideal customer" (customer avatar) exercise to clearly identify at least one of your targeted customers
A framework to illicit:
your key messages to work across all your communications
the ideal social media platforms for you to have a presence on
your social media goals (as an overview…and per platform) – which will be your guide as to why you are using each platform and who you are talking to
Content planning exercise to demonstrate the strategic thinking that plays out across your social media implementation. We will cover content formats like:
Text
Video
Live video
Imagery
Early Bird Pricing Available £159
Regular Price £189
Price includes lunch & refreshments
Email barbara@yourbusinessmatters.co if you wish to be invoiced directly. Payments can be made via Event Brite and carry a fee
Workshop leader:
Shelley Röstlund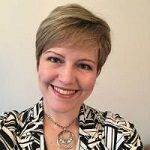 Shelley is a digital consultant at Social Intelligence. She comes from a hands-on operational background within the property (UK) and fitness industries (South Africa). Shelley found her natural home in digital when she married her two loves of story telling and technology in 2009. Her specialism is in the use of social media within the space of web, marketing and communications.
Barbara Hodgson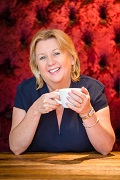 Barbara is a Women In Business Network franchisee and owns eight groups with over 150 members across Northants, Leicestershire and Stamford. Barbara loves connecting business people and attributes her success at this commercial matchmaking to truly understanding people's businesses. Your Business Matters grew out of her desire to help business owners find strategic connections and partnerships that will make a difference to their business, as well as enabling them to hone their business skills through training and development
What you need to bring with you to the workshop:
It is preferable to already have a marketing strategy, and clear business objectives. Social media is not a (pure) sales channel, so come prepared to focus on objectives that are more about brand awareness, customer retention, customer support, attracting new audiences and educating your audiences about your product or service. If you have purely sales conversion objectives, you are welcome to attend – but we ask that you bear in mind the ethos of social selling vs. traditional sales tactics. You will be provided with a helpful PDF prior to your workshop – please ensure that you have read this before attending.