Understand product conceptualization and how to communicate it properly to technical teams (design, marketing, devs)!
About this event
Lots of entrepreneurs struggle to explain their product in a clear and concise way. Then, they often don't know how to work with designers and developers because they don't speak their language.
The role of a good entrepreneur is to break those barriers when it comes to his product. Otherwise, he won't be able to work correctly with the rest of his team.
Learn with Le Wagon, the world #1 top ranked coding bootcamp with offices in over than 40 cities all the important steps in the conception of a technical product:
Product pitch: precisely define your value proposition (we'll give lots of examples)
Mockup: make a basic mockup of your app using Sketch
Database: what's the core database scheme of your product
User stories: write and organise your user stories on Trello.
As an entrepreneur, this workshop will give you a simple methodology to precisely define the product you want to build and work efficiently with developers and designers without unnecessary processes or misunderstandings.
We will take lots of real-life examples (Product Hunt, Airbnb, etc..) to illustrate this workshop.
NEXT EVENTS:
For the list of all our next events, please access here: http://stayhomekeepgrowing.pt/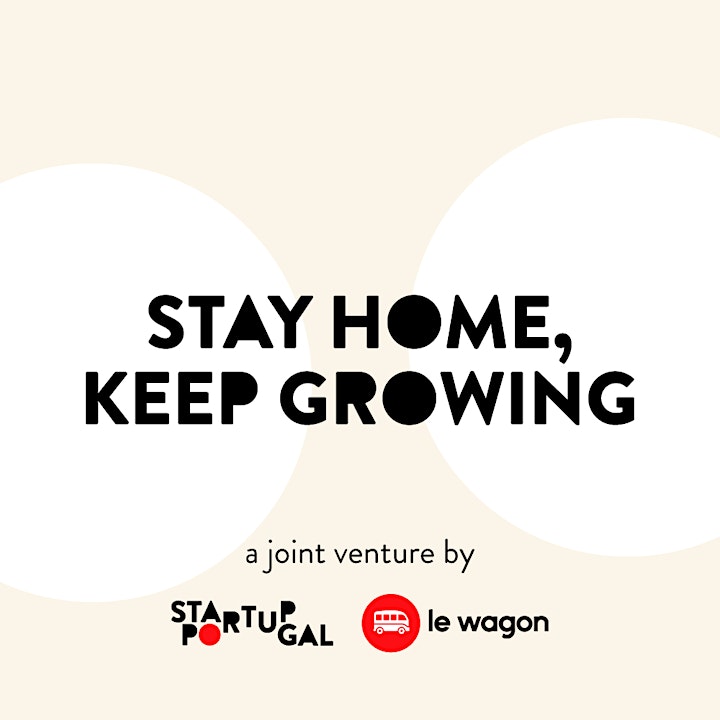 STAY HOME, KEEP GROWING
This is our motto for the next days. This partnership between Startup Portugal and Le Wagon aims to keep good content flowing, despite all the in-loco events being canceled due to the impact of the current, and governments asking us to stay home as much as we can.
Stay Home, Keep Growing offers periodic webinars, workshops and talks with different topics of interest to those who are part of this ecosystem, such as entrepreneurship, innovation and technology. All content will be spread through our partners live and free of charge.
This is not the time to be physically present at coworking spaces, associations, or innovation hubs. But it is the perfect time to make the most of your time home, the mind sane and businesses growing.
#stayhomekeepgrowing
Organizer of Defining your Tech Product by Le Wagon [Webinar]
Le Wagon is the #1 rated coding bootcamp in the world (https://www.switchup.org/bootcamps/le-wagon)
We teach you the tech skills to future-proof your career and take up your next challenge through immersive Web Development and Data Science coding bootcamps across 39+ cities and 22 countries.
Since 2013, our cutting-edge curriculum and world-class teachers have given 7,300+ professionals from all backgrounds the skills and tools needed to kick-start their tech career, land a job as a software developer, product manager, join a data science team, or launch their own startup.
Check out our programmes -> lewagon.com/lisbon