Defra faces significant delivery challenges, to meet them we need a cultural transition that will see Defra refocussed as a delivery body
About this event
Defra faces significant delivery challenges, we now have multiple programmes on the Government Major Projects Portfolio covering the future of farming to climate adaptation. The background to this Project Delivery Profession Event is the cultural transition from old ways of working to new outcomes focussed ways of working that will see Defra repositioned as a delivery body.
If we are to meet our aims, Defra Group will need an outcomes focussed approach where all professionals are focused on the end goal, utilising great knowledge, standards, and data to achieve it. Change is necessary across the project lifecycle and therefore input from multidisciplinary teams is required to meet these challenges.
This Event will focus on the challenges that come with this and how we meet them, which will mean a step change in how we deliver projects.
By attending this event you will be at the heart of supporting this exciting change journey and will come away with new insight about the importance of your role within this.
The event will feature speakers experienced in meeting these challenges, including a keynote speech by the Permanent Secretary, as well as the chance to discuss these challenges with fellow attendees.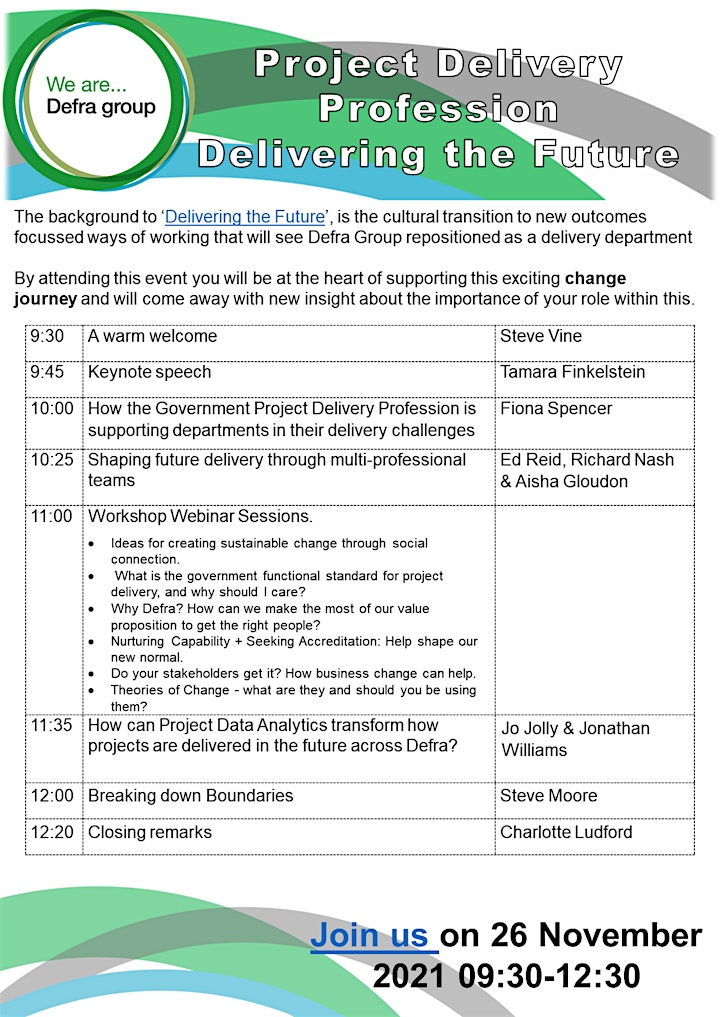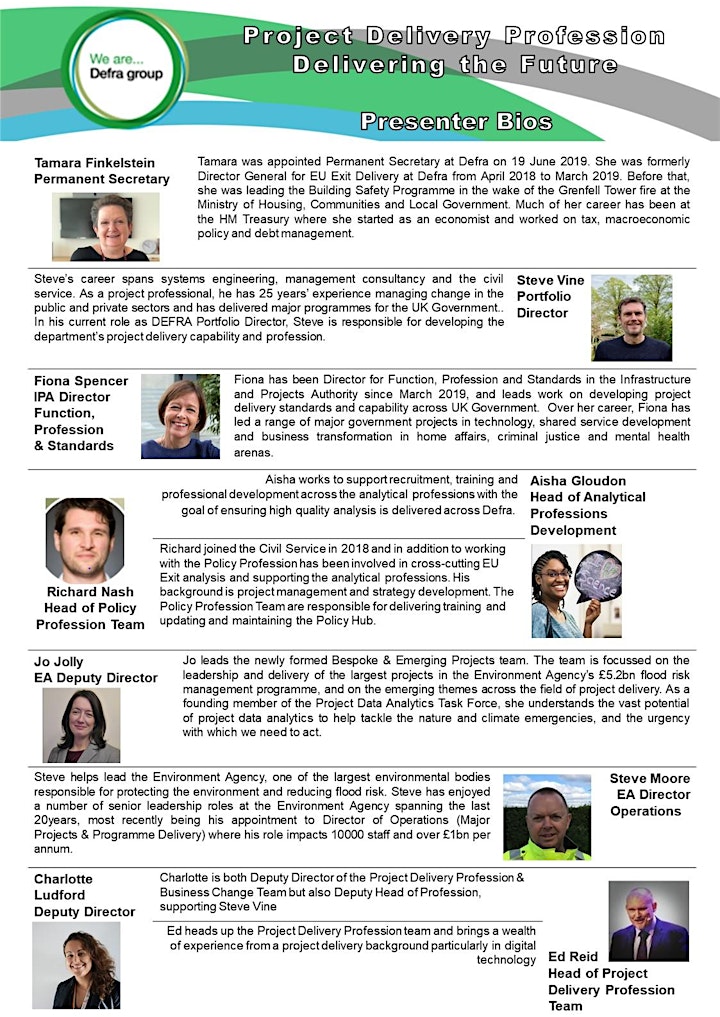 In collaboration with other professional functions, the Defra Project Delivery Profession has a strong offer to project professionals through:
Communities to share good practice on MS Teams, Sharepoint and through events
Methods of enhancing standards and capabilities through learning and development opportunities
Improving our knowledge of the project delivery community
Seeking recognition and accreditation
Improving recruitment and retention of professionals.
This offer will grow Defra's internal capabilities to deliver change. It is not just aimed at professionals working in project delivery, but extends to line managers of project professionals and other interested parties who can join this network and develop their project knowledge and support successful delivery.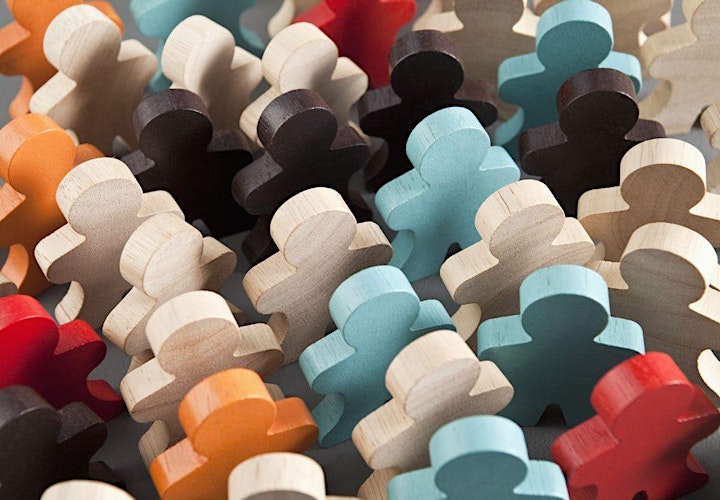 Organiser of Defra Project Delivery Profession: Delivering the Future
The Defra Project Delivery Profession supports individuals to build their skills, knowledge and capabilities; share learning; access standards and ultimately improve the way projects are delivered. It is made up of those whose work involves project, programme and portfolio delivery including business change from across all parts of the the Defra group.