Description
defying gravity is an immersive & interactive event
The morning is for LEARNing and the afternoon is for DOing...
Ohhh yeahh, bring your Inner Rock Star & Dancing Shoes because we're gonna have some fun 'defying gravity, style...

---
---
[Registration
& Audience Engagement from
9:30am]
LEARNing @ 10am - 1pm
...with Our Magnificent Seven Speakers
Learn from Our Magnificent Seven Speakers who have ridden the entrepreneurial rollercoaster and are well placed to share their experience and expertise from the journey.
DOing @ 2pm - 5pm
...in our 3 Interactive Workshops
This is where you think on paper to extract your Purpose, Path & Plan in 3 workshops. We will help you to understand and connect what is happening in your Heart, Head & Hands.


What is defying gravity?
defying gravity is what happens when you are spiritually, emotionally, mentally and physically ready to le]ap. It's when your heart, head and hands are in sync and all saying, 'Let's DARE to JUMP!'

Remember your BiG idea?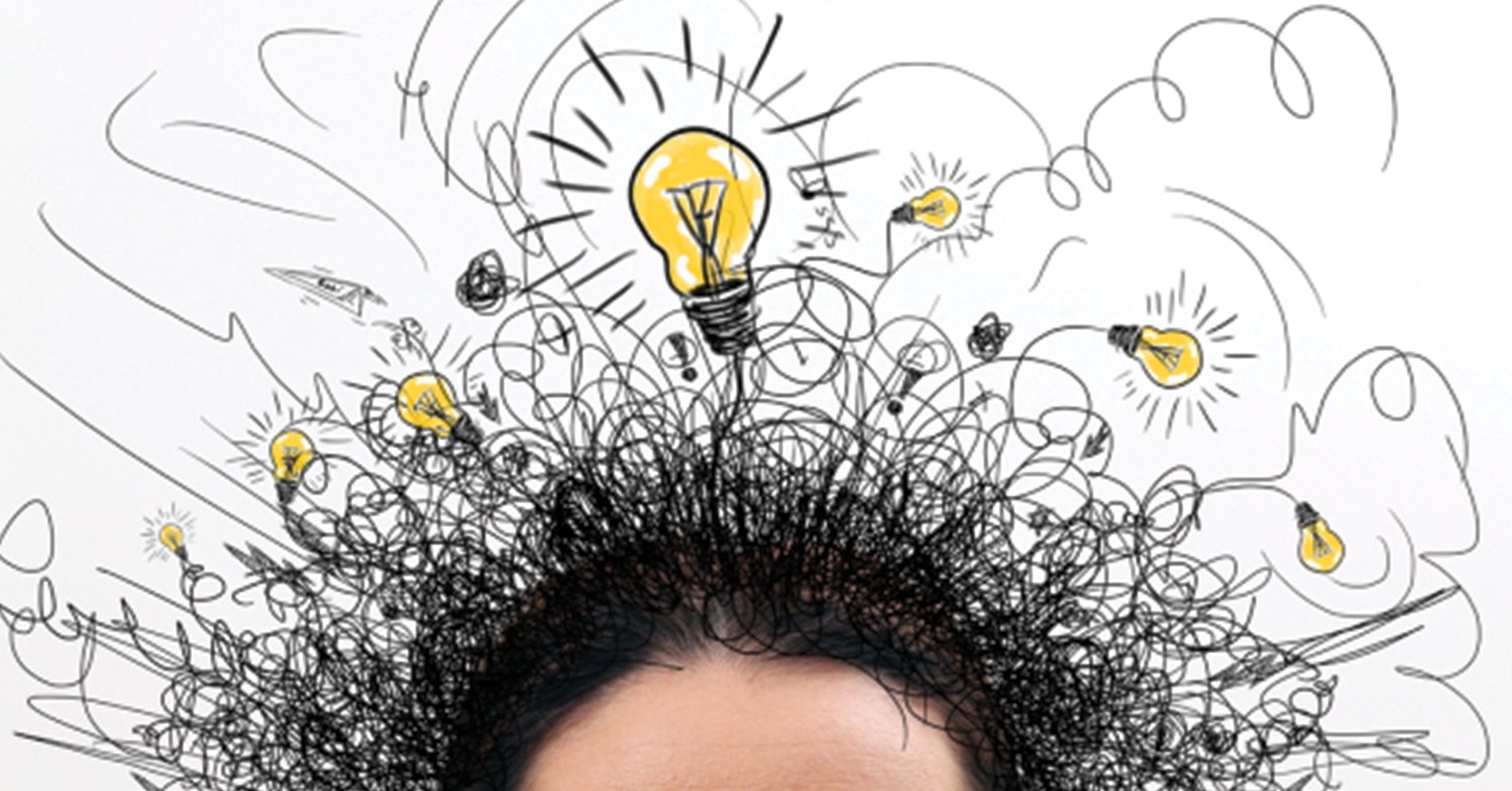 At some point in your life you had a BiG idea. You were so excited about it. 'It's going to change the world', you thought. 'This is the best idea, ever!', you said, as you passionately shared it with you family, friends and even your foes.
On the quest to make your idea a reality, you started being weighed down. You lost your excitement and you gave up. You ran out of steam and 'lift off' didn't happen...
The idea still burns inside. It just won't go away. You want to do this so badly NOW...
BUT, you are gripped by FEAR of the unknown. You are UNCERTAIN whether it will work or not, but you just can't shake this idea. The result is that you're CONFUSED about what to do next and sometimes you even DOUBT you have what it takes to make it happen...
Why attend defying gravity?
At this immersive and experiential event you will:
REALIZE the 4 Biggest Things that weigh you down and how to detach from them
DISCOVER your Meaning and why knowing your Values provide direction and definition to your dreams
FIND OUT the Single Most Important Question you can ask yourself and how to uncover the answer
RELEASE negative weights through the power of Intentional Forward Thinking
LEARN why your Mindset is the vital ingredient to experiencing growth in every area of your life
DOMINATE your space by learning how Training, Nutrition, Movement & Mindset conditions your body for peak performance
UNDERSTAND the 5 Main Pain Points in your start-up or existing business and what you need to do to scale up to the first £100,000
CREATE your Action Plan that will empower, enable and equip you to experience growth in every area of your life and business
We have brought together an amazing team of speakers to inspire, challenge and motivate you to rise above the things that weigh you down and hold you back.
Get a VIP Ticket & Connect with our Speakers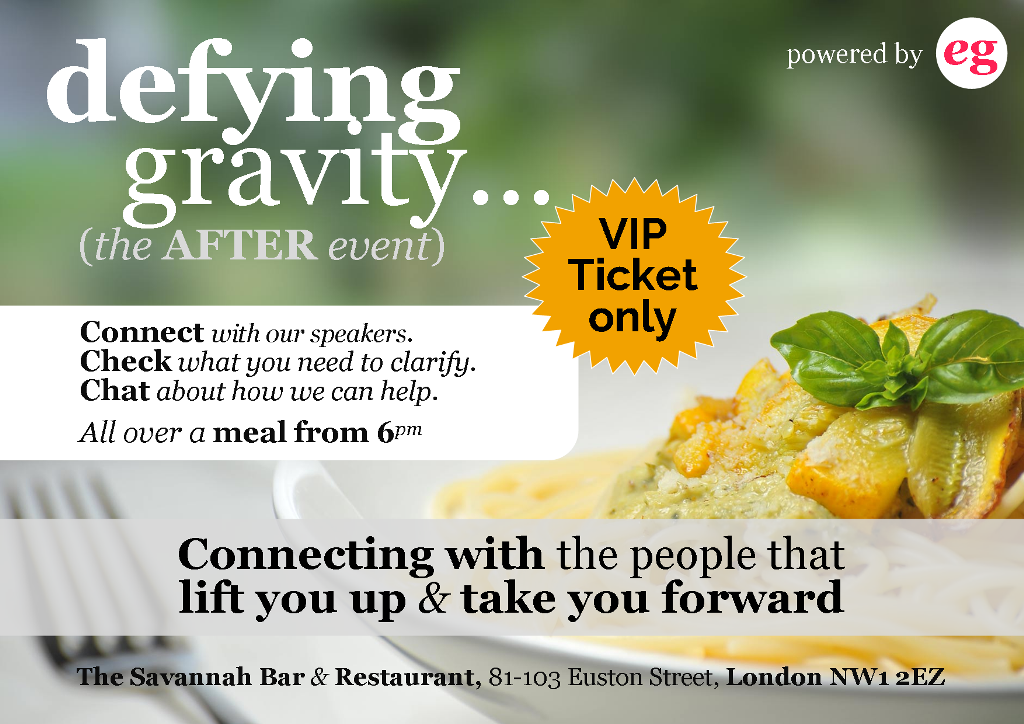 Who are Our (Magnicent Seven) Speakers?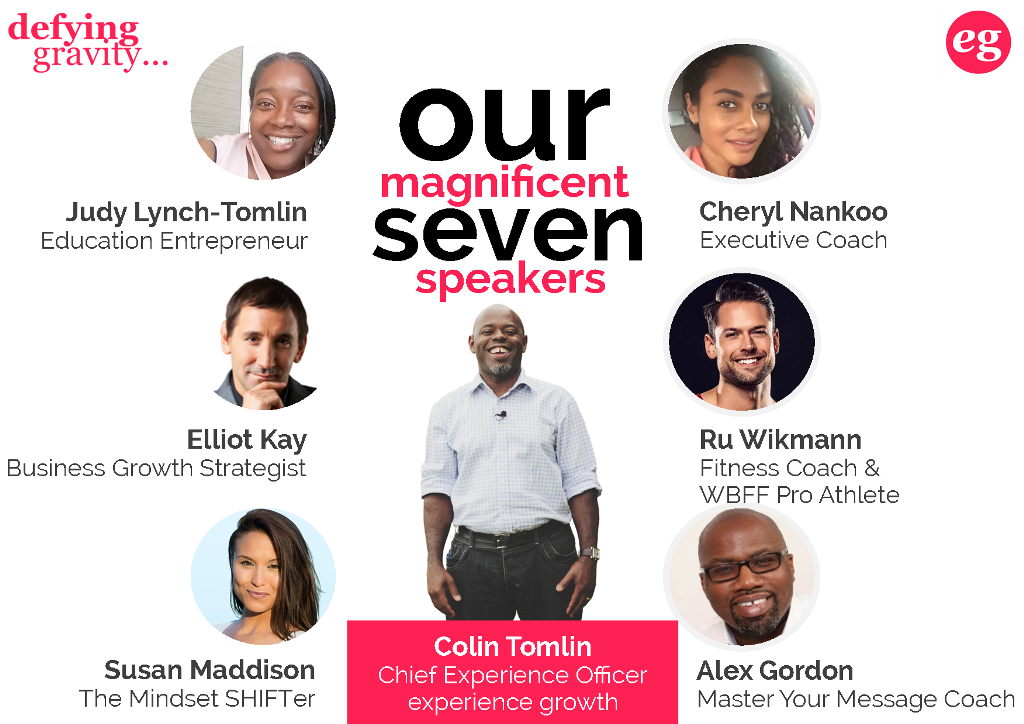 Colin Tomlin, Publisher, Educator, Author & your Host
Colin's mission is to help you discover your IDENTITY so you can deliver IMPACT in your world with your creative entrepreneurial solutions. He believes 'You do who you are' and knows that defining INTENT is everything.
He is the Chief Experience Officer of experience growth, publisher of eg Magazine,author of 2 books and Director of Cre8 Futures Learning Centre.
'defying gravity' is about transforming the eg magazine online experience into an immersive event where you will experience growth LIVE.
---

---


Judy Lynch-Tomlin, Education Entrepreneur
A trained psychologist and teacher who has a passion for creative entrepreneurial solutions. Her mission as Director of Cre8 Futures Learning Centre is to transform the way children learn by providing a creative, immersive and experiential environment.
Elliot Kay, Business Growth Strategist
Elliot Kay is an author, speaker, mentor and business strategist. He is one of the top UK speakers and business strategists in the industry.
After building his own successful coaching practice, he now shows others how to plan and scale their businesses for success.
Susan Maddison, The Mindset SHIFTer
She specialises in coaching ambitious achievers to shift what is holding them back and teaches them how to be the architect of their life. It's her mission to free people from their personal prisons and to wake them up so they can truly live before they die.
Cheryl Nankoo, Executive Coach & NLP Trainer
Cheryl is an experienced Sales Consultant and Executive Coach with over 17 years business experience. A Certified NLP Master Practitioner, she has coached and mentored senior executives, board members, elite athletes and other coaches.
Ru Wikmann, Fitness Coach & WBFF Pro Athlete
Body Transformation Coach who overcame a bone condition in his childhood. He knows how important the right mental approach is in order to take action, overcome adversity & succeed at reaching goals you previously thought were unattainable.
Alex Gordon, Master Your Message Coach
An Accountant by training, his real passion is helping you discover/rekindle your dreams. He focuses on helping you to Master your Message to bring solutions to your community, customers and clients.
---
What can I bring to this event? Will there be food?
Please bring a pen and paper. More importantly bring a keen, eager, open mind and be ready to have fun! Lunch/Food is not provided except water. There is a restaurant and bar onsite where you may buy food. There are also plenty eateries close to the venue where you can buy lunch or a snack.
Where can I contact the organiser with any questions?
Please email us at events@egmagazine.online or text/call on +44(0) 785 34 33 700
#defyinggravityevent #seminar #masterclass #inspiration #motivation #personalgrowth #business #entrepreneur #clarity #london #faith #influence #daring #discover #IDENTITY #define #INTENT #deliver #IMPACT