Description
Deliberative Commissioning: Person-centred approaches in co-producing health and social care policy
Due to high demand we are now asking each local authority area only books 2 places. We have also set up a waiting list for when the event becomes oversubscribed.

---
Co-hosted by: Shared Future CIC, the Greater Manchester Health and Social Care Partnership, the North West Association of Directors of Adult Social Services and Jam and Justice.
As part of National Co-Production Week (1st-5th July 2019) this free event offers the opportunity for Health and Social Care professionals to learn about citizens inquiries, juries and assemblies. Explore their increasing relevance to person-centred health care and towards supporting effective co-production.
In the spirit of co-production it will involve diverse voices. We expect that the audience will include a mix of Health and Social Care professionals, academics, practitioners and residents with relevant lived experience. It will showcase the work of Blackpool's Public Health team and the Scottish Health Council amongst others.


---
Details
How might deliberative approaches make health and social care rooted in the things that matter most to people?

How can we collaborate with our communities to commission services that genuinely meet their needs?

How do we deliver on the promises of 'Taking Charge' and build a new relationship between public services and citizens?
Shared Future CIC are experts in running citizen inquiries, and will be facilitating the event to answer these questions. We have invited a line-up of engaging speakers, drawn from our extensive networks.
Following case study presentations, the discussion groups using a variation of the 'open space/world cafe' model will ensure this is a practical and stimulating event. There will be lots of opportunities to ask questions, explore new ideas and to build useful connections within a friendly and supportive environment.


---
The case studies
We will also have with us colleagues from leading organisations in the field, such as Involve. And have also extended invitations for collaborators from Northern Ireland, Denmark and Sweden, who may be interested in coming to share their perspectives. We will be referencing academic research, including around overprescribing and citizens juries, as recently published by the BMJ.


---
Programme (subject to change):
Welcome, networking and introductions.

Person Centred and Community Approaches (PCCA)

to health and social care, and the opportunities from GM devolution for better service integration.
Case studies of deliberative inquiries

Plenary Q+A including inquiry participants.

Discussion groups on different aspects of deliberative processes.
(e.g. The design of inquiry processes;
ensuring voice, inclusion and diversity;
evidence basis for deliberative commissioning;
innovative approaches;
culture and leadership etc).
Feedback session exploring the opportunities and limits of citizen engagement in service commissioning.

Closing address.


---
There are a range of free tickets, which include light refreshments and subsidised city centre parking.
Please help us by selecting the most appropriate ticket type
---
The event is sponsored by: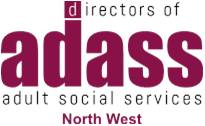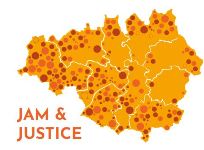 ---