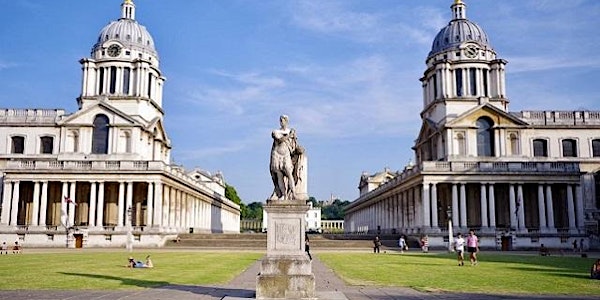 Deliver successful projects within a project management life cycle
Join us online and learn how to deliver successful projects within a project management life cycle structure
About this event
Event Title: Deliver successful projects within a project management life cycle structure
Project management skills can be of immense help to business owners and executives, especially if they want to constantly optimise and improve their processes in order to get things right without wasting time and money.
Project management skills are useful especially when it comes to managing aspects such as product development, advertising, and marketing, accounting and payroll, customer services and other necessary business processes.
Project management could involve anything from the arrangement of a one-off seminar to the management of a multi-contractual build. Whatever the size or complexity of your project, it's useful to learn the fundamental principles involved in taking a project from idea to completion, and understand what needs to be considered post-project, too.
Attend this workshop and learn how you can deliver successful projects within a project management life cycle structure.
This workshop will enable you to:
− become familiar with the project life cycle and the elements and activities involved in managing a project from beginning to end
− know what it takes to deliver a project efficiently, within scope, on time, and in budget to ultimately avoid unnecessary costs that can adversely impact your business.
This workshop is suitable for business owners and executives who are keen to develop their project management skills that will help optimise their operation and business processes.
This workshop would also be suitable for aspiring Project Managers, project assistants, programme managers, programme assistants.
Presenter Profile: Janet Shockness from Harley J Associates
This workshop will be delivered by Janet who is the founder and director of Harley J Associates, and an accredited PRINCE2 trainer. She has worked for 14 years within education and training and so has considerable understanding of the teaching environment. She possesses a wealth of project, information technology and consultancy experience which enables her to expertly assist delegates to grasp complex skills and concepts in a straightforward and engaging way, using clear teaching techniques.
This event is part of our regular series of events to be held on Zoom, bringing together multidisciplinary researchers from the University, experienced industry practitioners and companies, to share their insights, discover new opportunities and connect with potential partners.
At each workshop, we will invite one or two keynote speakers to give a presentation on a topic that will help you learn some practical skills and tips that you can apply directly in your business operation. We will cover a wide range of topics from Social Media Marketing to Accessing Finance etc.
You will also get to know some funding opportunities open to small, medium and large enterprises that will help you innovate for your business growth.
All our workshops are free to attend. But places are limited to ensure effective learning and networking for attendees. Please register via Eventbrite for each event.
If you are keen to attend but the tickets are sold out, please register and you will be notified of future events from the University of Greenwich.
Drop us an email at c.tao@gre.ac.uk to sign up to our mailing list for the latest news on events and funding opportunities or if you have any questions.