Sales Have Ended
Registrations are closed
Sorry, tickets for our Delivering exceptional customer service through the Skype Contact Centre event at Microsoft's UK Headquarters in Reading are now sold out. For more information on our future events, visit: http://www.gcicom.net/events/
Sales Have Ended
Registrations are closed
Sorry, tickets for our Delivering exceptional customer service through the Skype Contact Centre event at Microsoft's UK Headquarters in Reading are now sold out. For more information on our future events, visit: http://www.gcicom.net/events/
Description
Customers in both the private rental and social housing markets are growing ever more demanding. In a Cloud-first, mobile-first world where tenants are increasingly time-poor, there is pressure to ensure that their customer experience is seamless – often on a limited budget. With private rental prices increasing and Local Authorities now paying the Local Housing Allowance directly to customers instead of landlords, the two rental methods are now more aligned than ever. So how can both ensure that their customers can interact with them in as easily as possible, whilst keeping costs down?
In conjunction with Microsoft and Enghouse Interactive, GCI invite you to join us at our event designed specifically for those in the Housing Sector: "Delivering exceptional customer service through the Skype Contact Centre". Being held at the home of Microsoft in the UK – Thames Valley Park in Reading – on Wednesday 17th January, this event is tailored for businesses in the private rental market and Housing Associations alike. Our expert speakers will delve into the challenges facing the sector, and how a Skype for Business Contact Centre solution can not only solve them, but enable them to be more agile in the future. We will address how to reach out and collaborate with customers in a way which improves engagement and satisfaction levels, whilst streamlining operations to ensure cost savings and better outcomes for all.
What you get at this exclusive event:
Sector-specific advice on how to address pain points, delivered by experts from GCI, Microsoft and Enghouse Interactive.
Real-life examples of how organisations are already seeing the benefits of their Skype for Business Contact Centre transformation.
Information on how to balance a rich, seamless customer experience with the necessity to keep costs low.
Demonstrations surrounding how automation and AI can help develop your omni-channel communications solution, plus save you time and money.
Details of how virtual chat services will have a disruptive effect on the industry and how you can take advantages of these next-generation services.
Advocacy on how to join up your disparate Voice solutions following an acquisition.
---
Agenda:
09.00: Registration and breakfast
09.30: GCI Introduction and expertise – presented by GCI's Karl Roberts and Peter Watson
10.15: Skype for Business; where is it going? – presented by Kerri Hollis from Microsoft
11.00: Tea and coffee break
11.15: Enghouse; CX within a Skype environment – presented by Jeremy Payne from Enghouse Interactive
12.00: Q&A
12.15: Networking lunch
13.00: End
---
Our expert speakers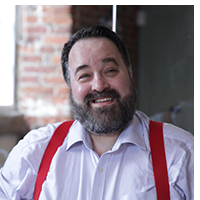 Karl Roberts - Head of Propositions at GCI
Karl has been involved with Voice Communication and Customer Experience technologies for 25 years. He has also digitally transformed the largest Cloud Contact CX platforms in Government, designed Europe's first passive biometrics banking service and pioneered ideas around intelligent meta-bot interactive assistants using Echo and Skype as a personal tax assistant.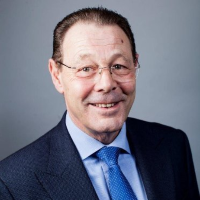 Peter Watson – Senior Solutions Consultant, Housing at GCI
Peter has over 20 years' experience of helping deliver customer-focused transformation projects. He has a deep understanding of both legacy solutions and emerging technologies, which enables him to perfectly advise GCI customers in the Housing Sector who often have disparate and unsupported systems. Peter has the ability to quickly understand customers' requirements and interpret them into a scalable solution to support business growth and transformation.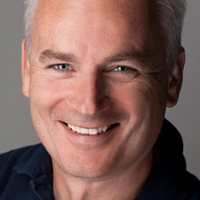 Jeremy Payne - International VP Marketing at Enghouse Interactive
Jeremy has over two decades' distinguished experience in the software and services industry, and has worked as a marketing leader within several corporates across the globe. In his current role, Jeremy is responsible for the commercialisation of the company's four key solutions across EMEA. He is an expert in Customer Relationship and Interaction Management - as well as Business Process Improvement and Social CRM - and has travelled globally presenting on the key trends in these areas.