Description
We are excited to announce a new event in the Making Local Woods Work diary. On Thursday 3 May we'll be putting on a green care day in Tickenham, near Bristol.
​Green care covers a broad range of nature based activities and services that focus on improvements in health and wellbeing. This can include health walks, horticultural therapy, ecotherapy and the use of therapeutic and restorative spaces and activities. There is growing evidence of its many benefits and this conference will focus in on the development, delivery and sustainability of services with a focus on woodland social enterprise. Many woodland social enterprises undertake green care in a number of forms and for a variety of 'client' groups.
Hosted by the Brown Rock Woodland Project the day will will include a variety of speakers and smaller workshops. It will feature Michéal Connors of Natural Academy, a qualified psychotherapist, supervisor and lecturer. Michéal has been working in the fields of education, health and wellbeing for over 25 years and brings experience of different psychological and holistic approaches to the work. More information about Natural Academy can be found here. We will confirm other speakers and workshop hosts shortly.
A full agenda is available here.

This day is aimed at all Woodland Social Enterprises who would like to learn more about the theory and practice of offering green care activities from their woodland. Groups may be currently delivering green care services or wishing to offer these in the future.
There will also be camping, complete with a campfire, available for those who wish to travel down on the evening before the event. If you wish to take up this option please tick the box for camping.
Making Local Woods Work participant groups can apply for a contribution towards travel costs by writing to woodlands@plunkett.co.uk to request a bursary.

Travel information
Tickenham is just off the M5.
The nearest train station is Nailsea and Backwell which is one stop out of Bristol Templemeads (certain trains from London will stop here). Collection from the station to the venue will be available on the day or the evening before (depending on capacity).
Bristol airport is approximately 20 minutes away and it is likely that collection can be arranged.
Should you require collection from either the station or the airport please request this in the ticket details or, alternatively, please email adrian@brownrockfarm.co.uk.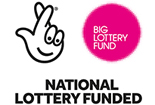 09.00 Arrival and registration (Coffee and tea available)
9:30
Introduction
Structure and objectives for the day (Michéal Connors, Natural Academy and Adrian Brooks, Brown Rock Woodland Project)
9:40
What is Green Care, levels of intervention, a look at the evidence and roots to wellbeing
Alan Kellas,
Royal College of Psychiatry
9:55
Set out themes, outcomes and discussion of financial models.
Norman Dandy, Plunkett Foundation
10:10
Case study: Evolution of green care services and discussion of financial model
Tim Speight, Hill Holt Wood
10:30
Case study: Evolution of green care services and discussion of financial model
Jenny Archard, Neroche Woodlanders
10:50
Panel Q and A on financial models for delivering green care
11:10
Short break and move outside
11:30
Outside for whole group for wellbeing experience
Michéal Connors, Natural Academy
11:35
Small group discussions around main themes of the day:
· funding models
· client groups
· techniques
· professional standards
· outcome assessments
12:15
Main hall feedback on discussions and questions. Only facilitators required, although all welcome.
12:30
Lunch and walk up to woodland
1:15
WORKSHOPS – Session 1
Professional standards
Michéal Connors, Natural Academy
Wellbeing practice at Neroche
Jenny Archard, Neroche Woodlanders
Have we lost the magic ingredient to survive and thrive? Teresa Johnston, ARC-CIC
1:15
WORKSHOPS – Session 2
Kelly Gray and Jason Leck, Avon Wildlife Trust
TBC
TBC
15:00
Break and gather in/around roundhouse
15:10
Client story
15.20
'Netwalking' back to hall
15:30
Panel discussion to address outstanding questions and matters arising from workshops
Jenny Archard, Neroche Woodlanders; Michéal Connors, Natural Academy; Norman Dandy, Plunkett Foundation; Alan Kellas, Royal College Psychiatry; Tim Speight, Hill Holt Wood
16:00-16:10
Round up and end