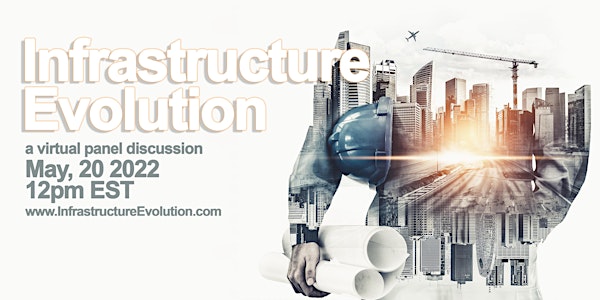 Delivering Infrastructure in the New World Order
Construction industry leaders will share how tech, carbon life cycles, supplier diversity, and politics have changed the built environment.
About this event
Over the last ten years, successful delivery of infrastructure assets has taken on several new dimensions and expanded the scope of what can be achieved through investment. In short, It could be said that it is no longer enough just to build a high quality asset, on time and budget, that provides a great customer experience.
Now, we would more likely define a successful project delivery as one that still is high quality and provides a best-in-class customer experience, but also provides economic opportunity and social mobility to the surrounding communities and disadvantaged businesses, employs techniques and practices that reduce waste and harmful emissions, and leverages cutting edge innovations and technologies that increase productivity, stakeholder consensus, and automation. In addition, the professionals in our industry now expect to work and collaborate in non-traditional manners, thereby changing the look of our offices, job sites and homes.
As the US Infrastructure industry gets ready for the infusion of capital from the Infrastructure Investment and Jobs Act, hear the perspectives from these industry leaders as to how these changes are evolving their organizations and what their vision for the future entails.
Our panelists included:
Tim McManus - Americas Board of Directors, Turner & Townsend
Duanne Gilmore - Infrastructure Development Executive at Google
Jennifer Aument - Global Transportation Chief Executive at AECOM
Gregory Sauter, PE - President at WGI and founder of Smart City Works
Mark Blumkin - USA Head of Infrastructure, Turner & Townsend