Description
Lean operations are essential for all organisations that are looking to scale up, removing wasteful activities that do not contribute to the customer experience or the bottom line. This high energy and high impact event is designed specifically for business owners, directors or managers who are looking to identify ways and approaches to introduce lean operations. This #NatWestBoost event will provide you with an understanding of:
• How lean operations improve organisational performance
• What causes processes to be inefficient
• How to improve processes using a lean methodology
Delivered by Chris Lorimer of South West Growth Service - Chris is a lean process improvement expert who developed his insights through his MBA at Warwick University and has led multiple award winning lean process improvement projects, has been a keynote speaker and judge at the European Six Sigma Awards. He has helped to introduce lean to organistaions across the public and private sectors.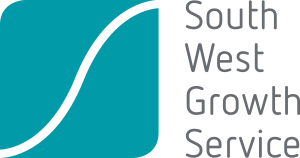 *Disclaimer
All information used in this presentation you are registering for relating to "Delivering Lean Operations" is produced by South West Growth Service for information purposes only and is for the sole use of the attendees at the presentation.
Whilst we feel this topic is beneficial to business owners, the views and information have not been issued by NatWest. Any views expressed in the presentation are not necessarily those of NatWest and should not be viewed as individual advice or as a recommendation. You should seek independent advice in respect of issues that are of concern to you.
To the maximum extent permitted by law we expressly disclaim all representations, warranties, or assurance of any kind, expressed or implied, that are made to the accuracy or completeness of the information contained in this presentation and no member of Nat West accepts any obligation to update or correct any information contained herein