Location
!Audacious Church
Trinity Way
Salford
M3 7BG
United Kingdom
Description
This event is free to attend for iNetwork/ AQuA member employees.
If you are unsure if your organisation is a member see:
http://i-network.org.uk/membership-benefits
iNetwork's Delivering Whole Systems Change
"The budget trend isn't a sustainable position. We need to think very very differently about how we are delivering, holistically, in the systems within our localities" Steven Pleasant, Chief Executive of Tameside, Chair of iNetwork, May 2013.
"…another important facet for success is that leadership needs to be embedded throughout the organisation at all levels and empowered to cross all boundaries. Ultimately, the system is better represented as a network" Leadership of whole Systems, The King's Fund, 2012.
"Much more will be heard about whole system working over the next few years, and much more will be demanded of those managing and working in inter-dependent domains. Doing nothing will not be an option." Whole Systems Working, NHS, 2006

Why attend?
Sustainable delivery of effective local public services can only be achieved through holistic change. But how?
The concept of whole systems change is popular but elusive, however retreating within self-contained organisational entities is not an option – some but not all local public services organisations recognise this.
However tackling this kind complexity requires leadership at all levels, rethinking how and who delivers services, and building trust between partners.
iNetwork's Winter Conference creates a space for colleagues to come together, learn with expert speakers and facilitators, and reflect with peers on these challenges and how we are, collectively, going to make this happen.
After a first plenary session, the remainder of the day will be spent in workshops or breakout sessions with multiple speakers.
One Rule for the Day
Bring your thoughts, questions and ideas and be prepared to share them!
Speakers and Contributors (subject to amendments)
Steven Pleasant, Chief Executive, Tameside Council and Chair, iNetwork (Confirmed)
Sir Peter Fahy, Chief Constable, Greater Manchester Police (Confirmed)
John Baker, Head of Local Public Services, EY (Confirmed)
Mike Emmerich, Chief Executive, Manchester's New Economy (Confirmed)
Julia Hickling, Regional Director for Patients and Information (North), NHS England (Confirmed)
Mat Hunter, Chief Design Officer, The Design Council (Confirmed)
Paul Matthews, Chief Executive, Monmouthshire Council (Confirmed)
Neil McInroy, Chief Executive, Centre for Local Economic Studies (Confirmed)
Carrie Bishop, Director, FutureGov (Confirmed)
Jason Gooding, Chief Executive, Carlisle City Council (Confirmed)
Joe Simpson, Director, the Leadership Centre (Confirmed)
Jodi Duffield, Programme Manager Commissioner, Cheshire Shared Services ICT (Confirmed)
Viki KeHoe, Multi-system therapies team, Cheshire East Council (Confirmed)
Sarah Dobson, Head of Corporate Performance and Improvement, Tameside MBC (Confirmed)
Ben Jay, Assistant Executive Director, Tameside MBC (Confirmed)
Nicki McNaney, Strategic Development Lead for AQuA Academy & Integrated Care (Confirmed)
Declan Grogan, Managing Director, NDL (Confirmed)
Sara Tomkins, Assistant Chief Executive, Manchester City Council (Confirmed)
Richard Shipton, Government Industry Manager, Microsoft UK (Confirmed)
Paul Tomlinson, Managing Director, IEG4 (Confirmed)
William Heath, Chairman & Co-Founder, Mydex CIC (Confirmed)
Nigel Bellamy, Deputy Chief Executive, Sefton CVS (Confirmed)
Susannah Frost, Country Manager UK & Ireland, Verisec (Confirmed)
Neil Sartorio, Director-Local Public Services, EY (Confirmed)
To access the full conference agenda see: www.i-network.org.uk
Platinum sponsors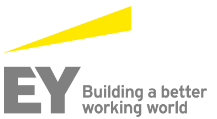 Gold Sponsors
Workshop Sponsors
Nviron http://www.nviron.co.uk/
Supporters and Sponsors
If you would like to know more about the sponsorship opportunities available for this event, please contact Laura for more information: laura@i-network.org.uk
Verisec: www.verisec.com/
Champs2: www.champs2.info/
Looking Local: www.lookinglocal.gov.uk
Meritec: www.meritec.co.uk/
IEG4: www.ieg4.com/
Egress: www.egress.com/
FutureGov: www.wearefuturegov.com/
Firmstep: www.firmstep.com/
NDL: www.ndl.co.uk
Age UK Cheshire: www.ageuk.org.uk/cheshire/
AQuA: http://www.advancingqualityalliance.nhs.uk/
TMI Systems :www.tmi-systems.com/
5 Forces of Change: www.5forcesofchange.com/
Who should attend?
Senior Managers, Heads of Service and Chief Executives in Local Government, NHS, Police, Fire & Rescue Services, Probation Services and from the Voluntary and Community Sector QIPP, Transformation and Business Change Teams Chief Information Officers, Chief Technology Officers, Information Governance, IT and IM&T Teams Customer Engagement Teams Customer Insight / Intelligence Teams Private Sector Technology Solutions and Service Providers.
Timings
Arrivals from 9am, for a 10am opening by Steven Pleasant. The event will finish at approximately 4pm.
CPD Certified
Delivering Whole Systems Change is a CPD Certified event. The content of the conference and workshops at Delivering Whole Systems Change has been independently assessed by the CPD Certification Service and officially conforms to universally accepted CPD guidelines.
This means the event:
-supports your structured approach to life-long learning
-helps you keep up to date with new subjects related to your profession
-helps you get even better at what you do
-helps you enhance your skills and knowledge.
Event Registration & Cancellation
It is expected that this event will be at capacity therefore please register for this event if you plan to attend. Unregistered attendees risk being turned away on the day.
Name badges will be according to the information that is entered on the registration screen. If you are registering for other people please enter their names or they will not have name badges or be on the entry list and therefore may also not be able to enter.
If you cannot attend but have registered please de-register immediately. In the drive towards efficiency and effective event management catering arrangements will only be made for registered delegates. If you plan to attend please register a minimum of 5 days prior to be event to help us with numbers.