Description
Dementia Awareness Training for Artists
Led by Age Scotland, this training is aimed at freelance artists, art practitioners and people working in arts organisations/venues, and will focus on early stage dementia.
You will learn more about causes of dementia, how to spot symptoms in older people and what you need to think about to keep your activities as accessible as possible when working with older people.
After the session, there will be plenty of time for discussion, including a chance to share information about your own work.
About Luminate
Luminate, Scotland's creative ageing organisation, celebrates our creative lives as we age. Launched in 2012, Luminate is supported by Creative Scotland, the Baring Foundation and Age Scotland. We bring together older people and those from across the generations to celebrate creativity, share stories of ageing and explore what growing older means to all of us.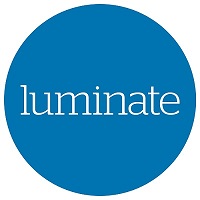 FAQs
Due to limited number of places, we can only offer a maximum of 2 places per organisation.
If you have any additional questions, please contact Luminate by emailing events@luminatescotland.org or by calling 0131 668 8066.