Morning Session Hosted by Trudi Scrivener MD Ashridge Home Care. Exclusive event for BOPAG members.
About this event
Many of us worry about 'saying the wrong thing' to someone with dementia, yet a friendly face or listening ear can make the world of difference.
Being a Dementia Friend simply means learning more about dementia, putting yourself in the shoes of someone living with the condition, and turning you understanding into action.
Trudi has been volunteer Dementia Friends Champion for many years and loves to encourage others to make a positive difference to people living with dementia in their community. In this virtual session Trudi will give practical advice and information about the personal impact of dementia, and what you can do to help. It's easy and informative. The Session lasts approx. 30 minutes with chance to Q&A at the end
Every time we talk about dementia we get a step closer to creating a more, supportive society. The kind of society we can all be proud to be part of.
'I love it when people ask me questions because I feel included. It gives me an opportunity to show that people with dementia exist, that we can still contribute to what's going on around us and that life goes on. It makes me feel good. It makes me feel like me again.' John, living with dementia
Join our free Dementia Friends virtual session online and learn about dementia in your community.
An evening session is also available: https://www.eventbrite.co.uk/e/dementia-friends-session-for-the-bucks-older-peoples-action-group-bopag-tickets-160726444121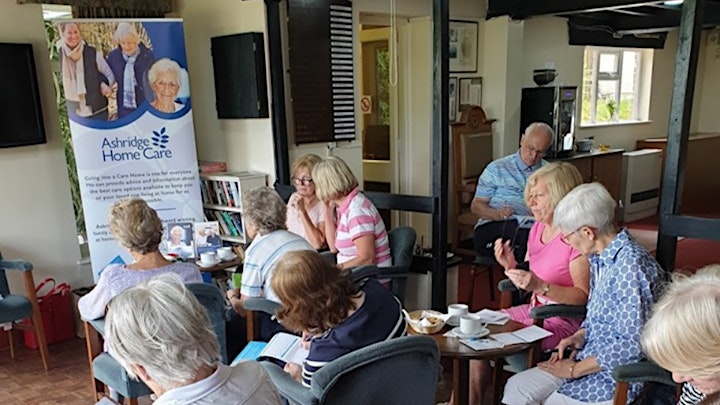 Organiser of Dementia friends session for The Bucks Older Peoples Action Group (BOPAG).