Join, watch, and listen online to some of the newest early-stage startup ideas in the creative industries with an alignment in ESG
About this event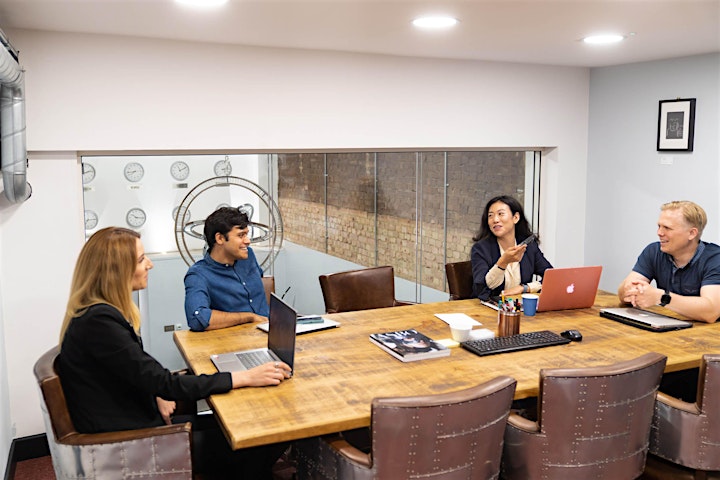 ABOUT THIS EVENT:
For the past 8 weeks, the NEXUS ESG Startup Programme has been developing founders and startups in the creative industries, with an alignment in environmental, social and corporate governance (ESG).
This includes startup ideas in areas such as tech, music, fashion, cloud technology and more. Connecting them with experienced founders, investors, and industry leaders to learn about building a startup and grow their ideas into the UK market.
Join us online for our Demo Day to see and hear pitches from the founders of some of the exciting new startups of Cohort 4:
Annan House Community School, Shanthi Annan
A homeschooling initiative using technology to engage students, teachers and coaches around the world.
13th Group, Alfred Adusah
A venture builder and investment group leveraging technology to grow business around the world and reinvest in Africa.
LEPC, Rashawn Richards
A media production collective telling unique stories about people, organisations and their work impacting local communities.
Loop, Rachel Mcluckie
A marketplace platform aiming to revolutionise the way people consume fashion by making unique items available to rent.
Jane Can Do, Pamm Takyiwaa
A platform connecting African women to the creative industries and influencing policy for the future creative economy.
We are also delighted to welcome Andrew Bloch, a digital agency and ad-tech entrepreneur. In 2017 he launched his own agency only to realise that the founding principle of transparency was better suited to a platform and not a marketing agency. Now after 7 years in paid media, he unveils the story behind ClickTrain Search which will revolutionise the way paid media agencies are benchmarked against each other.
ACCESSIBILITY:
If you have any accessible needs, please email anisa@cellardoornexus.co.uk by Thursday 14th July 2022
---
JOIN THE NEXUS ESG STARTUP PROGRAMME COHORT 5
Want to join the next cohort of the NEXUS ESG Startup Programme? Apply HERE.
Duration: 8 weeks
Start: September 2022
Application deadline: 31st August 2022
Stage: Early-stage: pre-seed and seed stage
Format: Virtual/ 1 day per week (+1 coaching session)