Description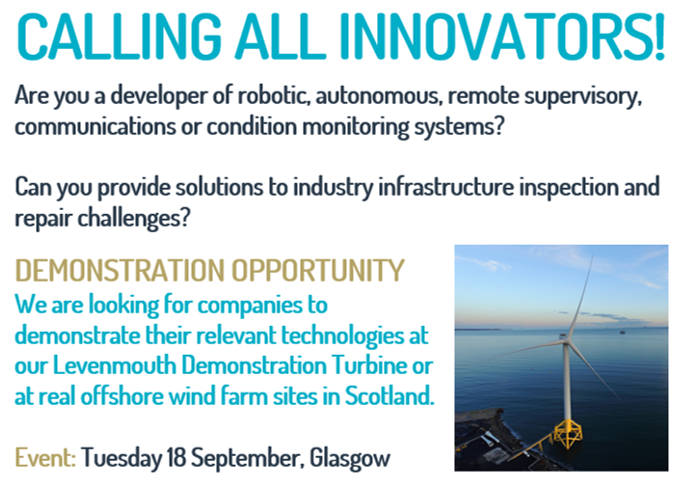 Offshore wind farm operations are largely dependent on the use of technicians, vessels and equipment to monitor, inspect and maintain the major assets and components. Minimising the costs, health and safety risks and turbine downtime associated with operations and maintenance (O&M) tasks is a major industry priority.
This turbine represents a unique opportunity to access an environment representative of modern commercial offshore wind farms and could provide the opportunity to add a compelling case study to your company's track record.
We are also looking to demonstrate some of the innovative technologies at real offshore wind farm sites in Scotland.