Description
Digital marketing offers a lot of great opportunities for your business but if you don't have a strong plan in place or aren't using the right tools, it can also take up time, without delivering the right results. We'll cover building an effective online brand, using social media for your business, the free tools and resources available and how to reach your customers more effectively through the power of digital.
We'll also cover:
How to build an effective online brand
Using social media for your business
The do's and don'ts of email marketing
Search engine optimisation and increasing your visibility online
Tools for analysis and measurement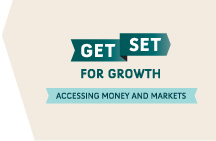 'This event is free to attend thanks to funding from the Regional Growth Fund, and is delivered by GetSet for Growth. If you need any special arrangements in order to benefit from the event please don't hesitate to let us know by contacting Hannah Day on 0800 917 9326 or Samantha Stone on 07900 758773.
We look forward to seeing you there!
Many thanks, Samantha
#NatWestBoost