Description
Dental Management Portal invite you to the first of unique business events specific for Dentists.
Get a head start with free advice from a team of specialists for a modern dental business.
Thanks to our sponsor, The Royal Bank of Scotland, the event is free of charge.
There will be a chain of events run throughout the year, so if you cannot attend this event, please inform us and we will add you to our newsletter for an event in the near future with different topics.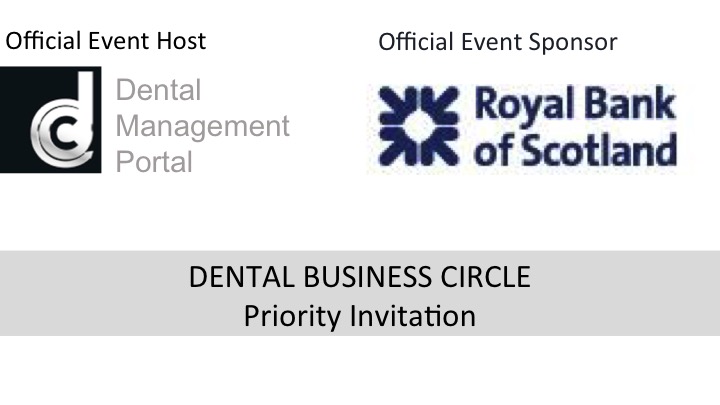 Who is invited?
VT Dentists + Dental Associates + new Dental Business Owners
Where and when? Wednesday 22nd March
entrance from 6:30pm, starting at 7pm
RBS Gogarburn, 175 Glasgow Road, Edinburgh EH12 1HQ (main reception)
view map
Free parking provided
6:30pm - entrance, selection of non/alcoholic drinks

7pm - Introduction and agenda

7:15pm - hot food buffet and further drinks selection

7:45pm - speakers with questions and answers

8:45pm - networking opportunity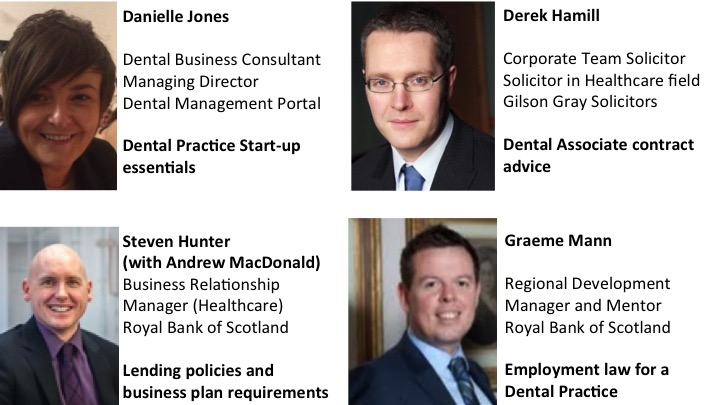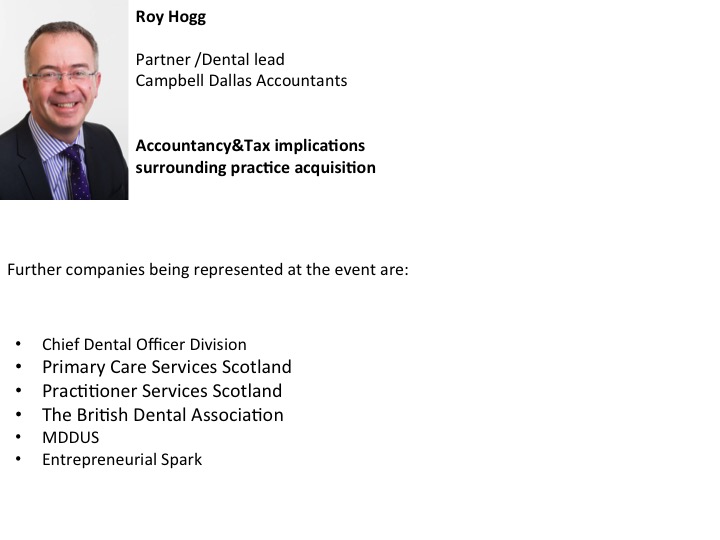 ​
​


​
​
The Dental Management Portal team look forward to seeing you at the event!
Enquiries: Danielle Jones - Event Organiser
The Dental Management Portal
07778647520 or
0131 208 4444