Description
Course Description
The demand for good treatment coordinators in the dental industry has never been higher and practices who are implementing the treatment coordinator role are realising the benefits this can bring.

A specialist treatment coordinator needs to be able to approach patients with confidence and integrity whilst providing them with informative treatment options to successfully increase treatment uptake within the practice. This course will be an introduction to Specialist Treatment Coordination and you will learn the important values and skills required for successful Specialist Treatment Coordination (STC), through a series of interactive training, presentations, and workshops throughout the day.

Delegates will be provided with the tools and capabilities to communicate with patients effectively through various methods. The course will assist STCs in managing patients' expectations and identifying patient needs; enabling patients to make an informed and powerful choice about their treatment.
Delegates will learn:
* The skills that are required for an effective STC.
* How to approach and convert patients.
* How to ethically raise awareness of treatments and implement the STC role into their practice.
Section 1: How to be an effective STC
Introducing confidence building exercises that will allow delegates to become comfortable with patients and treatments. Providing useful communication techniques that are essential to a Specialist Treatment Coordinator.
Section 2: Meaningful Patient Interaction
This section explores the specific patient types and how to provide them with information in the most efficient way. It highlights different patient features, to enable positive interactions and treatment conversion.
Section 3: Essentials for specialist treatments in the practice
A step by step guide on successfully implementing specialist treatments into your practice.
Presented by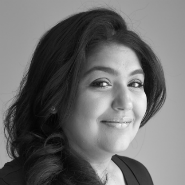 Farisa Siddique
Farisa began her career within the dental industry with Oasis Dental Care in 2001, demonstrating a flare for the dental business, she was quickly promoted to PM and worked her way up the corporate ladder to Business Development Manager for their specialist division. Her career progressed to advising and working with practices on a consultancy basis in line with CQC legislation, where the opportunity arose for her to work within the special markets sector of the corporate dental world with Centre For Dentistry. Specialist Dentistry has huge passion of Farisa's and she recognised a gap in the marketing of these specialist services within practices over the years. Farisa has been inspired to develop the Treatment Co-ordinator Training Programme under her own company Amelior8 where she is passionate about sharing her knowledge and delivering a high quality training programme to enable practices to develop their business through incorporating the role of the Specialist Treatment Co-ordinator.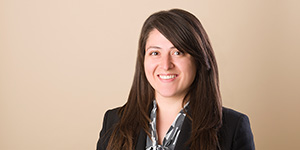 Monica Zagorska
Monica graduated from Baylor University in 2010 with a degree in Psychology. She registered as dental nurse in the UK in 2013, and as a natural people's person she has found a joy of working closely with patients, and naturally progressed into the role of the practice Treatment Co-ordinator. Monica takes pride in ensuring patient's needs are met through listening to them and making sure their journey through the practice is a positive one. Monica shares her skill set throughout this course and showcases how her relationships with her patients over the years has helped her to develop into the effective treatment coordinator she is today.