Department of Criminology Inaugural Lecture - Juliet Lyon: 'From fake news...
Description
Department of Criminology Inaugural Lecture
The newly launched Department of Criminology in the School of Law, Birkbeck is pleased to announce that its inaugural departmental lecture will be given by leading prison reformer and visiting professor Juliet Lyon. Drawing on her experience of work to achieve social justice, Juliet will share her insights on the relationship between research and social change. The lecture will bring together current students, staff, alumni, the wider criminal justice community and the public to celebrate the launch of the department and engage in discussion and debate.
The free lecture will be followed by a drinks reception in RM415.
'From fake news to hard facts, research to reform'.
Abstract: In an orderly world you might expect facts and figures and evidence from applied research to inform the development of penal policy and practice. That can happen, sometimes boosted by findings of a substantive review or inspired by courageous testimony of a former prisoner, prison officer or a bereaved parent. But too often a toxic mix of media claims, short-term pressure and kneejerk reactions blocks progress and drives those in charge to reinvent past successes and revisit past failures, time and again. This lecture will explore the scope for learning from experience and drawing on international and national research to achieve and sustain social justice and prison reform.
Juliet Lyon CBE
Juliet Lyon is a visiting professor in the School of Law at Birkbeck, University of London. Previously, Juliet was the director of the Prison Reform Trust and Secretary General of Penal Reform International. She currently chairs the Independent Advisory Panel on Deaths in Custody and is a vice president of the British Association of Counselling and Psychotherapy.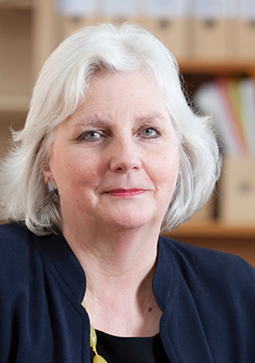 About the Department of Criminology:
With a proud tradition in critical criminological scholarship and an internationally recognised body of research, the Department of Criminology is committed to theoretically informed, empirically grounded and socially-engaged scholarship and teaching.
The Department was launched in 2016, following the successful expansion of the School of Law's criminology portfolio of teaching and research. The Department is currently home to 250 students, six full-time academics, 14 cross-listed faculty as well as part-time and professional support staff.
Birkbeck has a long and rich history of teaching and scholarship in the field of criminology and criminal justice. The Certificate of Higher Education in Criminology has been taught at Birkbeck since 1988, when the University of London Department of Extra-Mural Studies was incorporated into Birkbeck's Faculty of Lifelong learning and then moved into the School of Law in 2008.
The successful launch of the BSc in Criminology and Criminal Justice in 2012 attracted many new students and the introduction of the innovative MSc in Global Criminology in 2015 compliments our popular LLM/MA in Criminal Law & Criminal Justice. The Department is also home to a lively community of PhD students and a strong, social justice oriented research culture.
The Department also works closely with the Institute for Criminal Policy Research and the World Prison Brief, both housed in the School of Law, which offer the latest in policy and practice-oriented research.
Students are taught by research-active academics whose work challenges traditional understandings of crime and criminal justice. In 2016, over 95% of BSc Criminology students found the degree intellectually stimulating.