Event Information
Location
Outside 'Vinyl' Cafe
4 Tanner's Hill
London
SE8 4PJ
United Kingdom
Description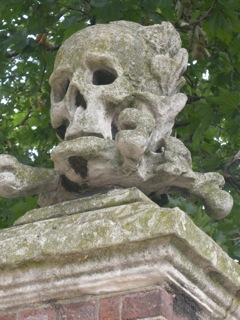 Deptford Skull, (c) Sean Patterson, 2012
The walk follows the route taken by Charles Booth in 1899 to research his famous poverty maps.
Along the way we experience one of London's most vivid high streets and hear tales of Captain Bligh's Bounty expedition, the blitz, the residency of Peter the Great of Russia and the death of Christopher Marlowe.
We see the new Market Yard development and discuss the gentrification of the area.
Meet outside "Vinyll" cafe, 4 Tanner Hill, starting and ending near Deptford station. This is a three and a quarter hour walk, and includes a stop in Deptfords best pub. Check with Transport for London's Journey Planner for travel information.
Date and Time
Location
Outside 'Vinyl' Cafe
4 Tanner's Hill
London
SE8 4PJ
United Kingdom