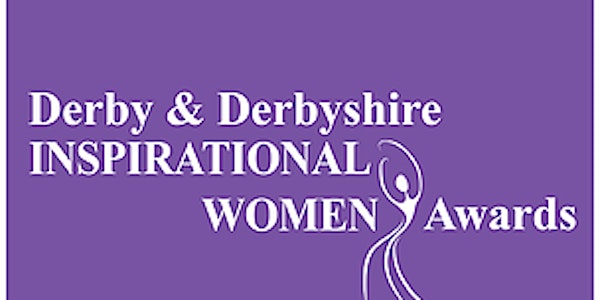 Derby and Derbyshire Inspirational Women Awards and DNWTL Project 2018
Location
The Venue
47-49 Abbey St, Derby
Derby
DE22 3SJ
United Kingdom
Description
Derby & Derbyshire Inspirational Women Awards were founded by Vox Feminarum:Women's Voices (VoxFemme for short) to recognise, celebrate and thank the 'ordinary' women of every age and from every walk of life, who are doing and achieving, extraordinary things. These often unsung HERoes, regularly go unnoticed and unrecognised and we just want to extend a big thank you, for all they have done, and continue to do.
Awards Categories

• Inspirational Woman in the Arts and Sports Sectors
• Inspirational Woman in Community, Voluntary or Charity Sector - Several Awards
• Inspirational Woman in Education or Health Sectors
• Inspirational Woman Entrepreneur or in the Business Sector
• Inspirational Woman Local Government or Politics
• Inspirational Mum/Mother Figure (men can be nominated in this category)
• Inspirational Woman Under 25
Special Award Categories:
Inspirational Team

Inspirational Event

Inspirational Community Organisation
Additional Award Category - Overall Inspirational Woman Award - will be selected from a shortlist drawn up by a panel of judges.
The Inspirational Woman Lifetime Achievement Award is selected by the panel
In 2018 The Awards will incorporate Vox Feminarum: Women's Voices' Heritage Lottery funded project Deeds Not Words Towards Liberation - Celebrating 100 Years of Women's Social and Political Activism in Derbyshire. The Project will document women's history from the Suffragettes, through to the Women's Liberation Movement and beyond, in anticipation of the 100 year anniversary of the 1918 Representation of The People Act which realised the first real gains in The Votes for Women Campaign.
Venue Ceremony will be held at The Venue, 47-49 Abbey St, Derby, DE22 3SJ
Date & Time: 7.30pm, March 3rd, 2018

Come and get a taste of what our Deeds Not Words Project will be delivering in to celebrate the centennary of the first real gains in 1918 of the 'Votes for Women' Campaign.
Join us for an inspirational evening of live performance, speeches and award conferment ceremonies.