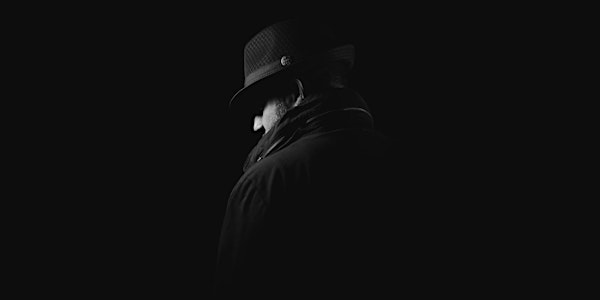 Derbyshire Murder Mystery Evening: The Ashbourne Assassin
Refund policy
Refunds up to 7 days before event
Eventbrite's fee is nonrefundable.
These courses are provided by Derbyshire Adult Community Education Service.
About this event
If you are no longer able to attend a course, we may be able to refund the course cost up to 7 days before the course start date. The Eventbrite administrative fee included in the advertised price (£0.49 + 6.5%(+20% UK VAT)) is non-refundable unless the course is cancelled by us.
We reserve the right for refunds to be issued by cheque.
Join us for a murder mystery evening set in our own well-known town of Belper. Try out your detective skills to find out whodunit.
Approximate course length:
1 x 2hr session
This course is for:
Any would-be sleuths. Adults 18+
You will learn:
Using your problem solving and detective skills, you will learn about the fictional characters involved and listen to the narrative.
Pay attention to our Derbyshire Detective, Donna Derventio, when she questions the suspects in the second half to make sure that you don't miss out on any clues.
Finally, you will have a chance to try to name the murderer.
Are your skills up to the mark? Or will the murderer escape?
This 2 hr session will exercise your listening skills and put your 'little grey cells' to work solving problems and discussing with others in 'breakout' rooms who you think committed the dastardly deed.
This course will be delivered remotely via Teams, so you will be part of a live session, with a tutor/ facilitator, Detective Donna Derventio (aka Caroline Greatorex, author of 'The Crich Creeper' and 'The Matlock Murders'), but with everyone in their own home.
Work outside of sessions:
You may be given information on the characters via email to prepare for the session, but this is not mandatory.
Additional costs and what to prepare:
You will need either a smart phone, tablet, laptop or other computer with internet access to do the course via a Teams link you will be sent.
You will need a pen and paper, laptop or tablet so that you can make your own notes.
Progression from this course:
Having practised your problem solving skills, you may wish to progress on to the next Derbyshire Murder Mystery Evening to see if you can do it again/ get it right next time.
You may also be interested in joining our Creative Writing Skills courses to write fictional pieces of writing of your own.
If you find the information on the setting interesting, why not join one of our Local History courses?
Feel free to discuss your next steps with your tutor or centre staff.
Course fees explained
Some of our courses are free of charge. Others have a full fee and a lower 'concessions' rate for those on certain benefits. This may vary from course to course so please ask when enquiring about a particular course. For many of our learning for leisure courses we use three different fee bands:
Fee A: Full fee
Fee B: Derbyshire Gold cards holders
Fee C: Concessions for those on certain benefits/allowances – details are on our How to fund your learning page.
There may be additional costs on some courses for materials please ask for details.
If selecting one of the reduced rates, you will be asked to show proof of entitlement when attending course.
Booking:
A booking fee is charged by Eventbrite for each booking, this is retained by Eventbrite. Derbyshire Adult Community Education Service receive the course fee.
Before booking onto this course, please read the Derbyshire Adult Education Learner Entitlement
When you book onto the course you need to provide Personal Information. To see the privacy notice issued by the Education and Skills Funding Agency (ESFA), on behalf of the Secretary of State for the Department of Education (DfE), please visit Education and Skills Funding Agency privacy notice: April 2019
What can you expect from DACES?
Safeguarding and Prevent
Whilst on our on-line courses you can expect a safe space, free from abuse, bullying, discrimination or threat. Click on the following link for more information: Safeguarding and Prevent
If you have any concerns/queries regarding safeguarding/prevent please report these to your tutor or email: adult.education@derbyshire.gov.uk
Further information:
For more information and to view our Spring 2022 brochure visit our website
You can also keep up to date with the learning opportunities that we currently have through our Facebook page.
Or sign up for our newsletter Adult Community Education Newsletter
We wish you every success with your course. Please do not hesitate to contact us with any comments or enquiries at adult.education@derbyshire.gov.uk
Careers Support:
Careers Service
At Derbyshire County Council Careers Service, we provide impartial information, advice and guidance on work and learning related matters to help you make informed decisions on learning, training, work and / or volunteering.
By meeting with a qualified Careers Coaches, we can help you make career decisions throughout your life. From your chosen education route, planning a career change at any age or getting the job that is right for you.
For impartial information, advice and guidance on careers and learning visit www.derbyshire.gov.uk/careersservice