Description

Derek Niemann: Birds in a Cage
Derek Niemann is a freelance writer and editor who spent 25 years with the RSPB, including 16 years as the editor of its youth magazines. Derek has written several books on nature and conservation for young readers. He writes a fortnightly Country Diary column for the Guardian, and is a frequent contributor to BBC Wildlife magazine.
This lunchtime talk is based on his first book for adults, Birds in a Cage, which was published in 2012.
Birds in a Cage is the story of a group of British POWs who overcame hunger, hardship, fear and stultifying boredom by focusing on their shared love of birds. Derek's talk is not just about birds or war; it's about the human spirit and how a love of the natural world can help people triumph over the worst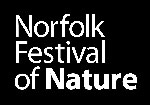 TICKETS £4
To book your ticket, please click on the green button at the top right of this page.
27th October 12:00 - The Forum Auditorium
Please click here to return to the list of ticketed events.


This is a Norwich Science Festival event. 
Norwich Science Festival - Useful information
 Q: How can I contact The Forum?
A: You can contact us by email using info@theforumnorwich.co.uk
Q: Do I need to print out my ticket for the event?
A: Yes, or you can download the Eventbrite mobile app and use that instead.
Q: Do you send out paper tickets?
A: No, all our tickets are sent out electronically via the email confirmation you received when you registered.
Q: I haven't received a confirmation email, what should I do?
A: Please check your spam or junk folder as it may be there. Alternatively, you can contact us on info@theforumnorwich.co.uk  and we will re-send it to you.
Q: There are no more tickets for the event I wanted to go to. What can I do?
A: All events have a waiting list. Please sign up to join the list and you will be notified if there's a cancellation.
Q: I can no longer attend. How do I return my ticket?
A: Please log in to your Eventbrite account, go to Tickets and then select the ticket you'd like to cancel, then click 'Cancel this order'. Your ticket can then be allocated to someone else.