Desert Island Dishes with Darina Allen and Anne Dolamore: A journey through life via memorable dishes.
About this event
"Darina Allen is Ireland's Delia Smith and Mary Berry rolled into one" says The Times. And, we might add, with an extra dollop of charm. She is a well-known chef and author of 19 cookbooks and presenter of 8 series of 'Simply Delicious'.
Her most recent is "How to Cook: 100 Essential Recipes Everyone Should Know" being published in September 2021.
She is the Co-founder of the world famous Ballymaloe Cookery School in the midst of a 100-acre organic farm in East Cork in Ireland. Students come from all over the world to hone their culinary skills at this sustainable, farm-to-table project, established in 1983.
The family hotel, Ballymaloe House has been the recipient of numerous awards for its seasonal, local and home-grown food and hospitality.
Darina's chosen charity for this event is the Sustainable Food Trust - while this event is free, please consider making a donation here in lieu of a ticket fee.
Host Anne Dolamore, co-publisher at Grub Street Books, has known Darina for many years so this intimate conversation should be a treat for us all.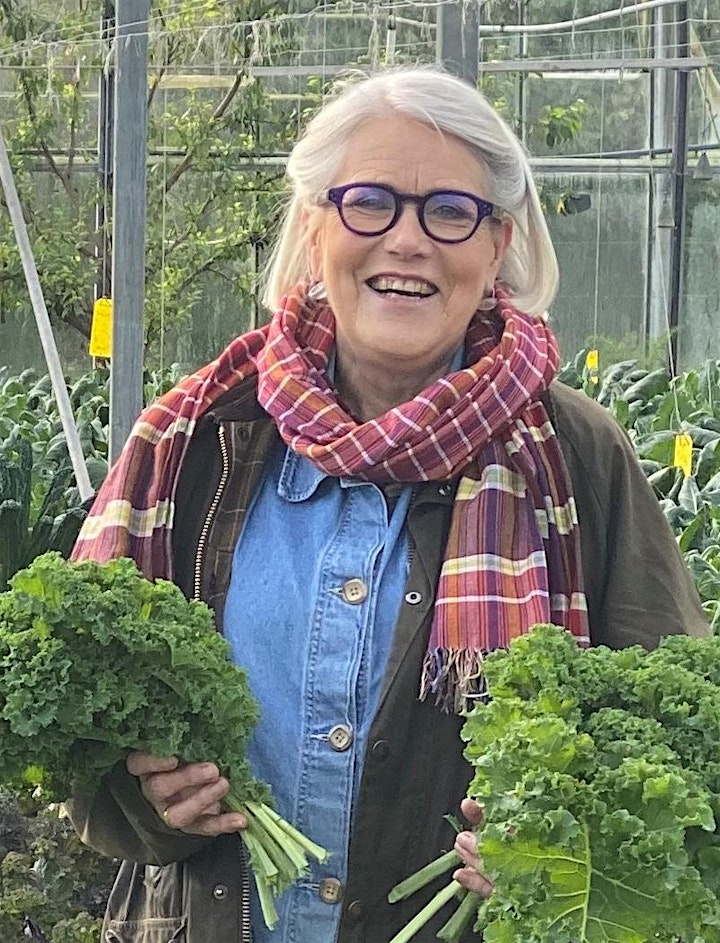 Organiser of Desert Island Dishes with Darina Allen and Anne Do
LDE London is a philanthropic organisation of leading women in the worlds of food, fine beverage and hospitality.
This invitation-only association now stretches to 40 chapters within the USA, Canada, Mexico the UK and France.  Our members represent the highly diversified and multi-faceted fields of contemporary gastronomy.
We are founded on the principle of creating a supportive culture within our community through:
Sharing knowledge 
Supporting our members
Providing leadership, educational opportunities and philanthropic events for the community at large