Description
eave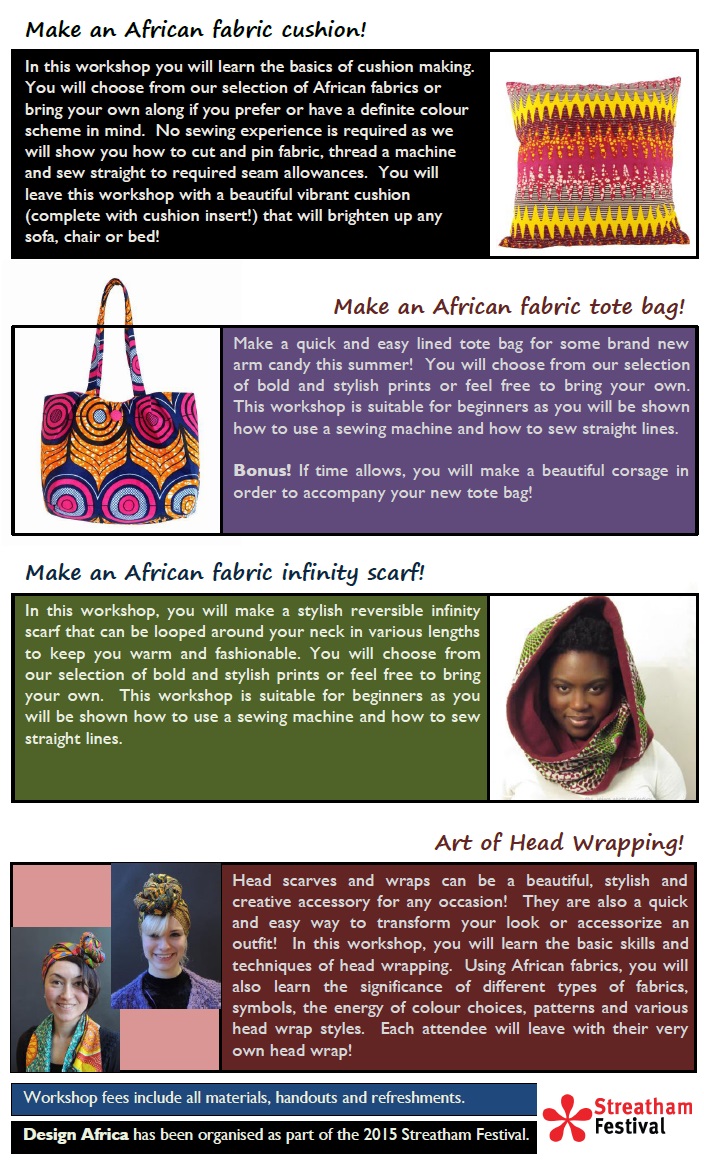 Organizer of DESIGN AFRICA 2015
Nkiruka is a creative fashion, art & textiles design studio based in London, England. Our work and focus specialises in the textiles, crafts and ornamental arts of the world's indigenous peoples and societies (Africa, Asia, South America, the Antipodes and the Caribbean). Nkiruka's designs aim to transform and share these 'textiles of culture' whilst at the same time cherishing their history, the craftsmanship demonstrated by their creators and the stories, traditions and values that they represent.  We believe that in order for these fabrics to live, they must be translated into uses that are suitable for modern lives and this serves to create new audiences, markets and consumers. 
The word 'Nkiruka' (pronounced 'N-key-ru-ka') comes from the Nigerian Igbo language and means, 'the best is yet to come'.
We hope that you enjoy our workshops!