Design and Performance of Open Dug Caissons from Conception to Completion

Thursday, 22 September 2016 at 18:30 (BST)
Event Details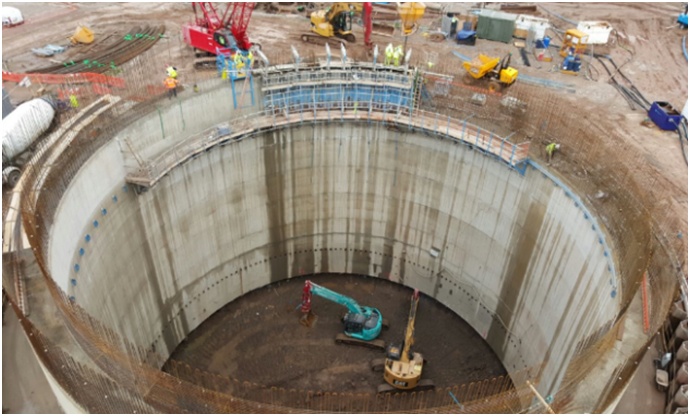 Design and Performance of Open Dug Caissons from Conception to Completion
  Date:

Thursday 22nd September 2016

  Time:

6:00pm (Refreshments)  for 6.30pm Start

  Venue:

Court Garden House, Pound Lane
Marlow SL7 2AE

  Speaker:


Ronan Royston
An open dug caisson shaft is a form of top down construction. They have many functions in industry including foundations for bridge piers, launch and reception pits for tunnel boring machines and underground storage tanks for foul and storm water attenuation.

These structures can be very large, up to 30m in diameter and 30m deep through varying grounds of sand, clay and rock. The concrete walls are formed by monolithic in-situ concrete while the caisson is being sunk.
As part of these projects, the permanent and temporary works are treated as one. In order to deliver a successful project, of this scale, the way in which temporary and permanent works interact must be carefully thought out and planned. A clear understanding of the construction process, coordinated with everybody involved in the project is vital for the success and the reason why the design work is carried out in house for these challenging projects.
The sinking process of a caisson can be a very difficult operation. A caisson can weigh over 100,000kN as they are being sunk into the ground. How the external ground forces and frictional force between the ground and the wall develop and are subsequently controlled during sinking must be understood in order for the caisson to safely reach formation.
Ronan Royston is a leading member of Ward and Burke Construction's design team that delivers these projects for clients, particularly in the water industry.
He is currently undertaking a Masters by research in geotechnical engineering at the University of Oxford. The chosen topic of research is the sinking process of large open dug caissons. As part of Ronan's research, he is exploring many aspects, such as how the frictional forces develop during sinking and the soil failure mechanism under the tapered edge of the caisson wall.
When & Where

Court Garden House
Pound Lane
SL7 2AE Marlow
United Kingdom


Thursday, 22 September 2016 at 18:30 (BST)
Add to my calendar
Organiser
The Institution of Structural Engineers, Thames Valley Regional Group
Design and Performance of Open Dug Caissons from Conception to Completion