Sales Have Ended
Ticket sales have ended
Welcome to the Circular Home Workshop session!!
Sales Have Ended
Ticket sales have ended
Welcome to the Circular Home Workshop session!!
Let's rethink what waste means to us! And let's turn these new thoughts into tangible matter.
About this event
We heartily invite all curious minds, makers and sustainability enthusiasts to join our circular home journey.
Aim: Turn what has previously been unwanted into a variety of materials to create your own small product. We'll teach you what you need to get started and show you the opportunities how to do much more on your own after our session.
What we'll explore:
Part 01 : the world shifts towards circularity
systems of complexity
circular economy and the empowerment of cities
effects on food (waste) industry
exploring best case examples
Part 02: turning food waste into tangible matter
introduction to DIY material making
exploration into materials and natural colours from food leftovers
make your own small bowl with an open source recipe and your household food leftovers 
show & tell
It will be a theory blended with getting your hands dirty and experiencing it with us. Having an open conversation about what circular home means.
After the workshop:
Let's sparkle new ideas for future of product design with waste as a new resource. There might also be some picturesque results of your crafted work which you might want to share with your friends.
What you will need for the workshop:
We will send you instructions what to prepare and how :) We will be cooking our material on a hob and the main ingredient you will need is your household food waste and additionally Agar Agar powder, vegetable Glycerine and Starch. This will all be descibed in detail to you in our Pre-Workshop-Handout to make it easy and fun to prepare!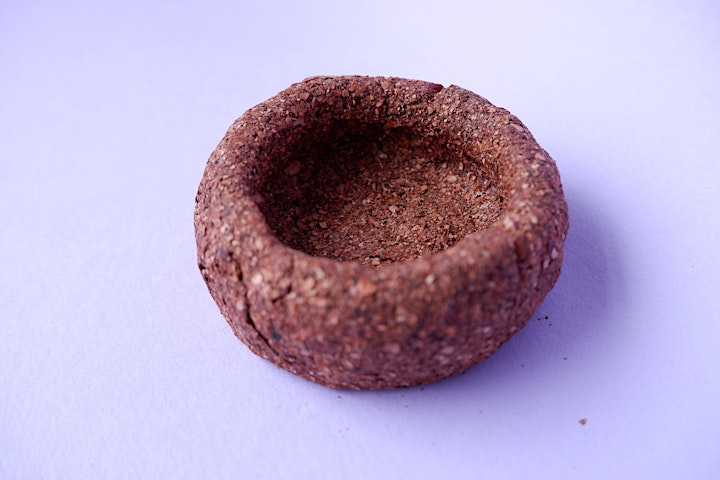 Bowl made from food leftovers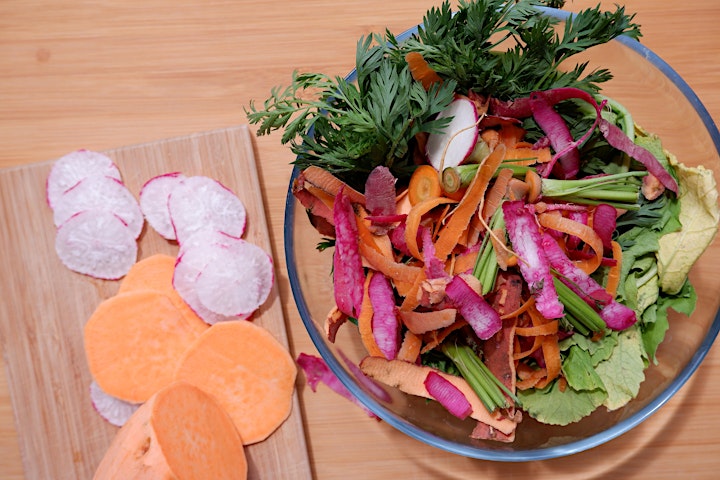 Collect food leftovers like avocado pits, potato and carrot peel to use for the session. The more the merrier!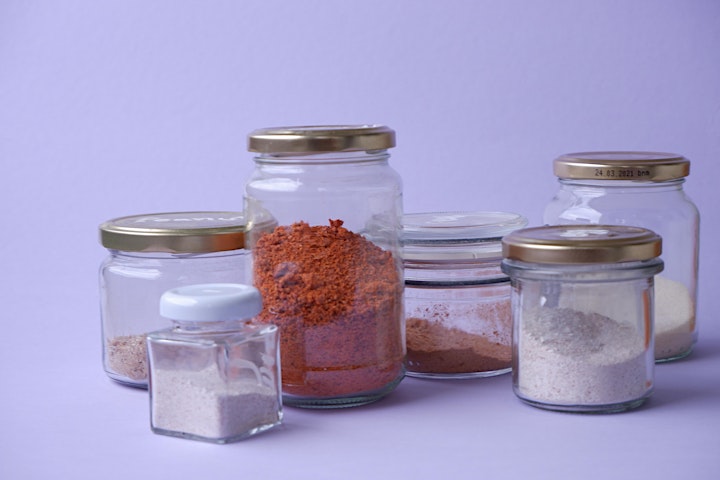 We'll show you how to develop your own bio materials by turning your food waste at home into valuable powders.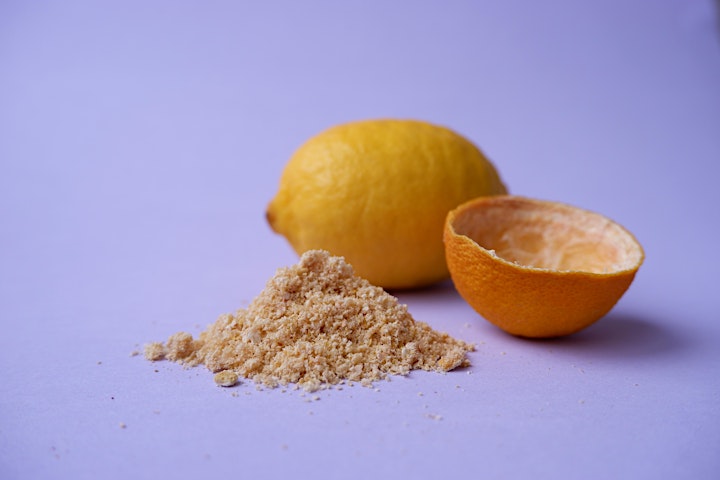 Prior to the workshop we invite you to collect your own household food leftovers. These might be orange peels 🍊, lemon peels🍋, nut shells, such as peanut shells 🥜 and walnut shells, or coffee grounds ☕, tea leaves and so on. (photo: lemon skin + downsized in powder version)
Refunds: Unfortunately we cannot offer refunds - if you need to reschedule your workshop, you can do so up to 10 days before the workshop-day, by contacting us via email. You will then be invited to sign up for another Circular Home Lab workshop.
Date and time
Location
Refund policy
Organiser of Design from Waste
Hello hello! We are a duo hosting virtual workshops, inviting you to explore the circular materiality of turning food waste into home products.
We heartily invite you to the tribe of curious minds, makers and sustainability enthusiasts and join our circular home journey.
Paula is a graduate from the University of Edinburgh, entrepreneur, textile and material designer whose work has been featured and exhibited at the London Design Museum, Wallpaper Magazine as well as in international innovation platforms. Paula's recent work explores the potentials of food waste materials.
Vanessa is an innovation consultant skilled in workshop facilitation and community events that bring new ideas to life. She has worked for Google on the future of education and is Co-Lead of the Speculative Futures London Chapter.
Together, we have 10+ years experience in public speaking, workshop facilitation and crafting which we'd love to share with you in our sessions. With Circular Home Lab, we collaborate with communities, businesses, universities and cities - and are always open for new partnerships or bespoke workshops. Please get in touch.