Design from/with/by Data - Professor Chris Speed - SADI Lecture
Description
The complex constellations of personal and shared devices that are connected to everyday practices that involve the transmission of data constitute openings to new markets in which different kinds of value are exchanged. In many cases we are becoming attuned to understanding how value is constructed as we use software: social media users are becoming aware of the many pros and cons of exchanging social values in Facebook, while Trip Advisor users understand the implications of their liking, disliking and commenting upon the economic values of hotels. However, as websites and apps become replaced by objects that we use in everyday life, such as making tea, taking a shower or getting on the bus, it is less clear how the flow of data that is derived from our interactions, constructs value and is 'traded' between services. This disjuncture in the flow of value – with and without humans in the loop – presents both opportunities and threats to people and institutions. This talk will explore the implications of emerging ecosystems and an agenda for designing human data interactions, that goes beyond the organization and understanding of data, toward the development of platforms that balance the values of all stakeholders within complex digital economic systems to offer a level of commensurability with a service.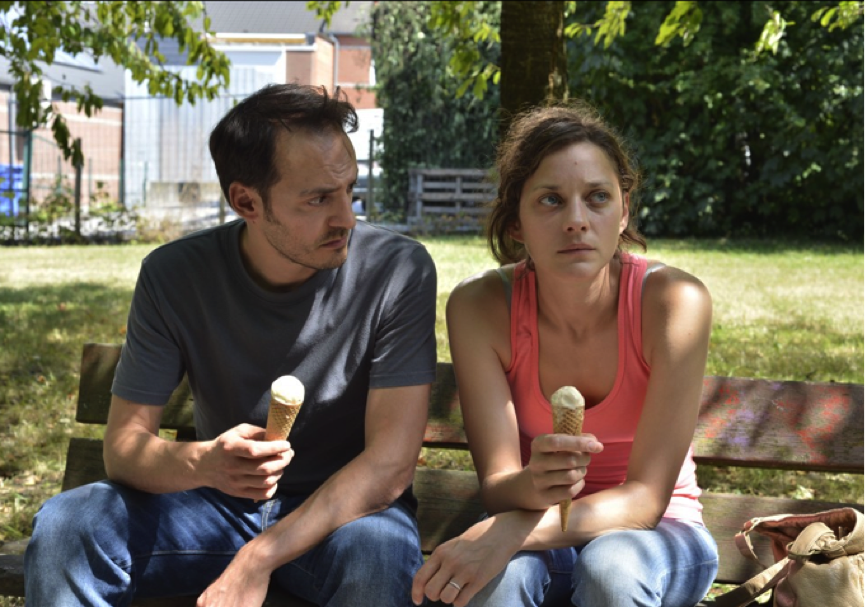 Image: Jean-Pierre and Luc Dardenne's "Two Days, One Night"
Professor Chris Speed is Chair of Design Informatics at the University of Edinburgh. He has a BA in Alternative Practice (Brighton Polytechnic, 1992), a Masters in Design (Goldsmiths 1999), and a PhD from Plymouth University ('A Social Dimension to Digital Architectural Practice', 2007).
Chris Speed is Chair of Design Informatics at the University of Edinburgh where his research focuses upon the Network Society, Digital Art and Technology, and The Internet of Things. Chris has sustained a critical enquiry into how network technology can engage with the fields of art, design and social experience through a variety of international digital art exhibitions, funded research projects, books journals and conferences. At present Chris is working on funded projects that engage with the flow of food across cities, an internet of cars, turning printers into clocks and a persistent argument that chickens are actually robots. Chris is a co-organiser and compére for the Edinburgh www.ThisHappened.org events and is co-editor of the journal Ubiquity.