A series of FREE Webinars from creative leaders at Huge, Conran Design Group, Massive Music and many others.
About this event
JOIN TODAY'S WEBINAR WITH MASSIVE MUSIC: https://us02web.zoom.us/j/82152682921?pwd=R0dsME50c1IrTWZScHJTczV4S3k4Zz09
Want insights into how to get promoted to the top positions, build and lead teams to success and drive change in your company? Join us over the next five weeks for weekly conversations with creative leaders from Huge, Massive Music, intO and others. They will share valuable insights, discuss their successes and mistakes and reflect so we can learn from them.
Format
The conversations will be on Zoom and will be hosted by our Co-founder Ekaterina Solomeina. Guests will have the chance to ask questions directly to our guests, on the live.
How to Join
Sign-up for a friendly reminder before the live starts. Zoom links to each event will be sent to you via email 1 day before each webinar.
Line up & Dates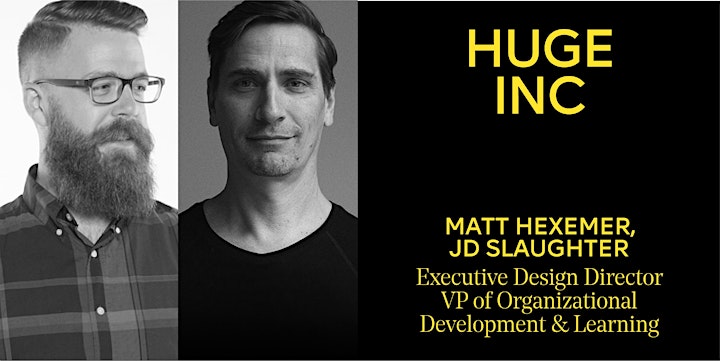 The building blocks for product teams
Matt Hexemer & JD Slaughter, Executive Design Director & VP of Organizational Development & Learning at HUGE Inc.
Was on 12th January, 5pm GMT – WATCH THE RECORDING HERE 🎥
Let's discuss team building. Hear from Global Design Director Matt Hexemer and Managing Director, Technology Marc Maleh as this Huge duo discuss the North Star for skill progression and career growth and how to manage multi-disciplinary team dynamics.
TAKEAWAYS:
✏️ Setting a North Star for skill progression and career growth
✏️ Managing the "group dynamic" of small team growth across design and technology
✏️ Nurturing thought leadership with budding talent
✏️ Finding Balance with career progress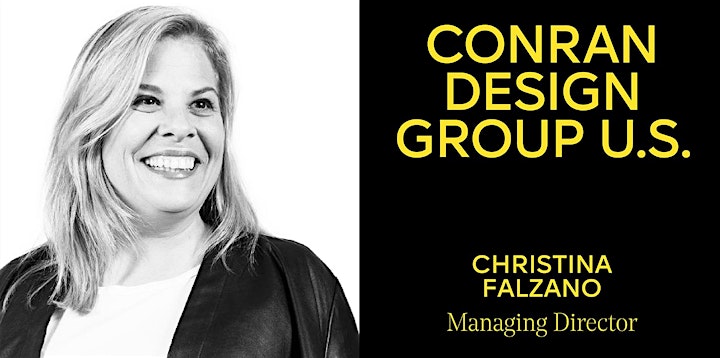 Mentorships: The symbiotic relationship between mentor and mentee in a creative industry
Christina Falzano, Managing Director, Conran Design Group
Was on 19th January, 5pm GMT – WATCH THE RECORDING HERE 🎥
The most beneficial mentorships are formed when both mentor and mentee share mutualistic goals and can provide a baseline for establishing broader alliances beyond the parameters of a specific job - keeping work and career advancement at the center. Christina strongly believes this extended collective is especially important in creative industries.
TAKEAWAYS:
✏️ Pick a mentor/mentee you truly respect and can learn something from
✏️ Create a supportive, mutualistic work community outside of your current job
✏️ Actively expand your knowledge base beyond your information bubble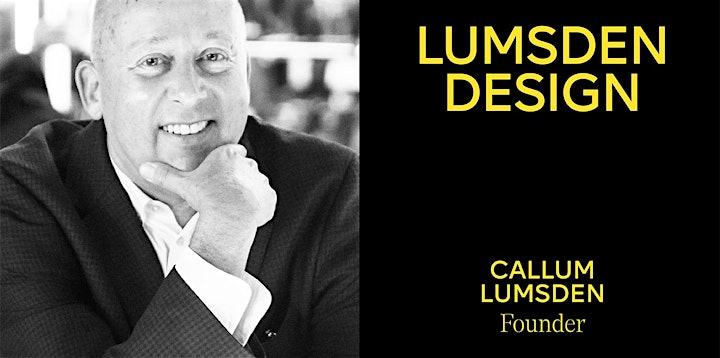 Relationships & partnerships
Callum Lumsden, Founder, Lumsden Design
2nd February, 5pm GMT
Callum will talk about managing Relationships & Partnerships — one of the most important skills for a design leader.
TAKEAWAYS:
✏️ Finding the right partners
✏️ Creating great company culture
✏️ Managing team relationships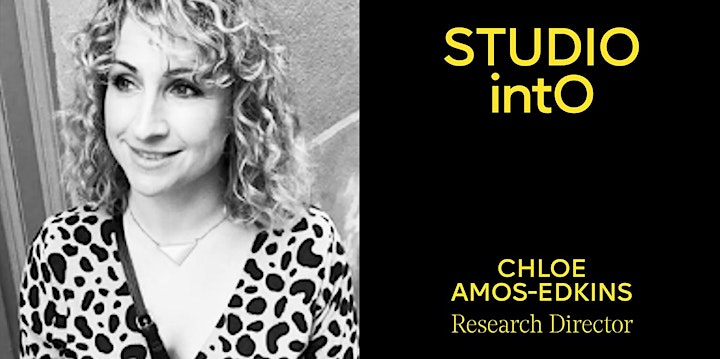 How to engage stakeholders
Chloe Amos-Edkins, Research Director, intO
3rd February, 5pm GMT
Chloe will lay her framework for stakeholder engagement bare to help to build outstanding client relationships.
TAKEAWAYS:
✏️ Design and innovation principles to enhance stakeholder journeys
✏️ The role of empathy: before, during, after project delivery
✏️ Tools & techniques for connecting with remote clients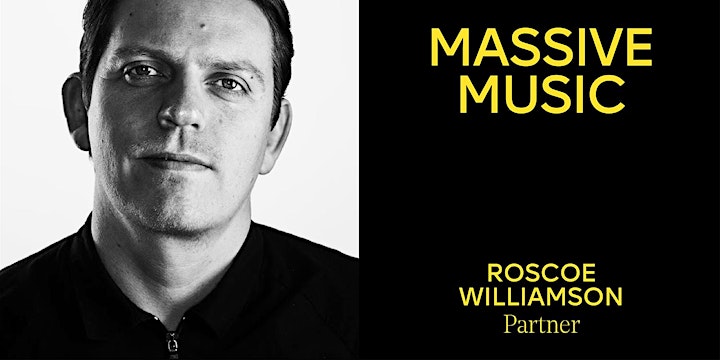 Leading the way
Roscoe Williamson, Partner & Creative Strategy Director, Massive Music
9th February, 5pm GMT
Roscoe will discuss current and future trends in the world of Sonic Branding.
TAKEAWAYS:
✏️ Best practises for making a positive impact to your organisation
✏️ Future trends in sonic branding
✏️ A data driven approach to sonic branding