Advance your career and build new innovation skills with this 1-week action-oriented Design Sprint Certification Program.
About this event
We've created this program to help facilitators, innovation managers, consultants move from understanding the core concepts of design thinking and design sprints to practicing and applying these concepts in real business scenarios.
Through extended practice, you'll build confidence and improve your ability to apply design thinking to your own work.

What you'll learn
You'll learn to use insights to turn customer needs into human-centered solutions.
You'll deepen your design thinking skills and further develop your:
Creative problem-solving skills
Leadership mindset
Critical thinking skills
You will learn all the ins and outs of running successful Design Sprints by working in a team setup through B2B and B2C simulations based on real business case studies.
What is a Design Sprint?
A design sprint is a method used for solving problems through ideation, prototyping, and testing ideas with specifically targeted users.
It was developed at Google, to align teams under a shared vision with clearly defined goals and deliverables. After much success, design sprints are now being adopted by companies all over the globe, as a creative way to collaborate and solve business problems.
What happens in a Design Sprint?
With a small, cross-functional team and a clear schedule for the week, you'll progress from a problem to a tested solution in only 4 days.
On Monday, the team creates a map of the problem and defines the direction of the sprint.
On Tuesday, each individual sketches solutions and decide which sketches are the strongest.
On Thursday, the entire team builds a realistic prototype by working together and playing different roles.
And finally, on Friday, the team tests the prototype with five target customers and looks for reactions, comments, questions, moments of truth.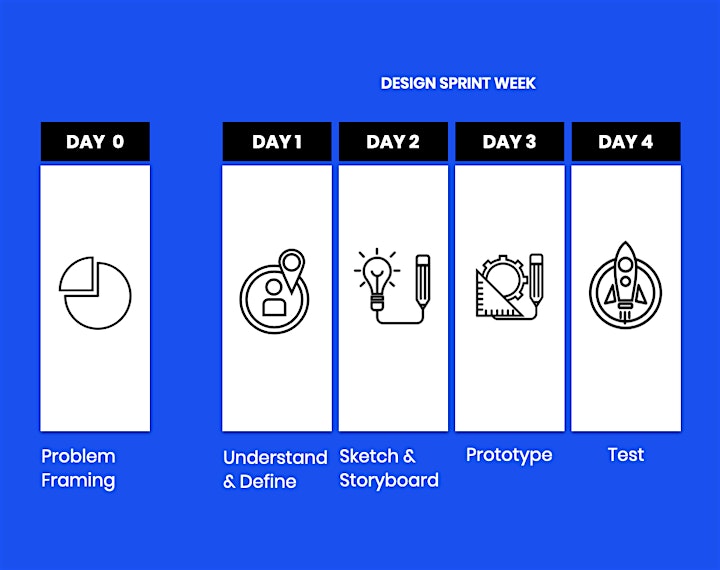 But Design Sprints are no silver bullet. We've learned how to avoid common pitfalls after running hundreds of sprints with our clients.
We found design sprints through our own example of a successful failure. Our Design Sprint journey started in late 2015 before the Google Ventures book 'Sprint' was published. Since then we've run hundreds of design sprints for a variety of companies, from Fortune 500 companies to startups.
We've learned what works, what doesn't and how to improve the process so we consistently get to the best outcomes. So, we have re-engineered the design sprint process to effectively establish the problem before the sprint by running a Problem Framing workshop with key decision-makers.
Our extensive experience has enabled us to design an original end-to-end Design Sprint training that will take you from zero to an expert Design Sprint Facilitator in just five days. This training program is:
A great fit for corporates, enterprise organizations, and startups
Adaptable to any service, product, or business problem
Helps frame and solve complex business problems
Optimal use of resources: time, people, and effort
Considers the entire context, both business need, and customer problem
That's why Innovators, Disruptors, Strategists, Designers, and Product Creators are joining our events.
This is how our Alumni describe the training program: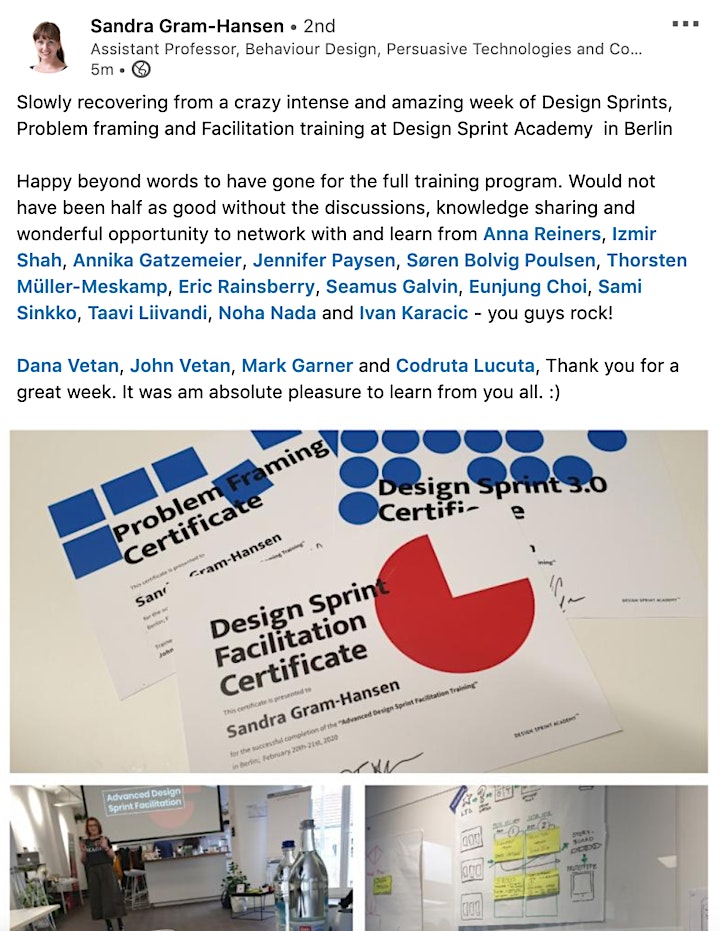 The Design Sprint Certification Program Modules
1. Design Sprint 3.0, a 2-days interactive learning experience that will show you how to:
Solve a real customer problem
Collaborate with a diverse team
Understand and empathize with your user
Build a Customer Journey Map
Create a storyboard as a group
Experience prototyping best practices
Compile solutions, build, and test a functional prototype
Make sense of customer testing insights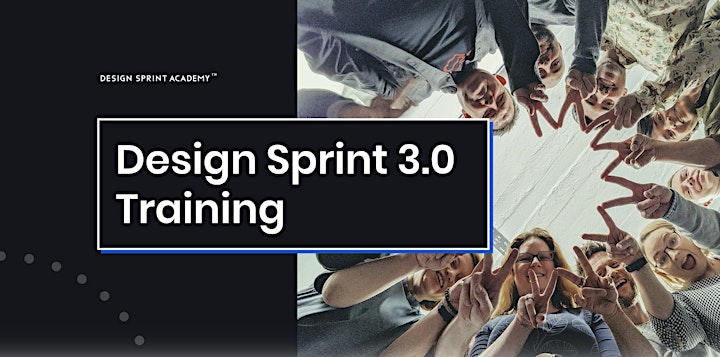 2. Problem Framing, a 1-day training to learn how to:
define the right challenge for the sprint
get the stakeholder's buy-in
pick the right team, experts, and target customers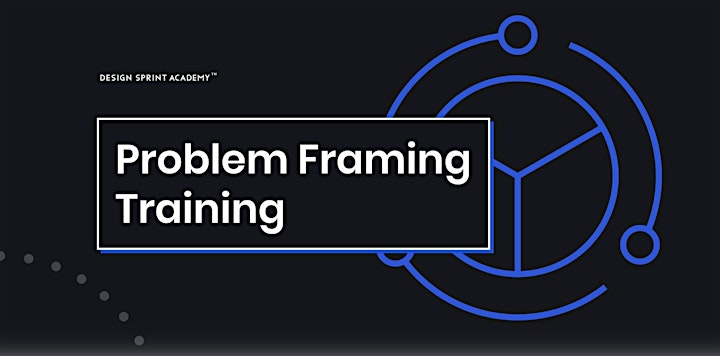 3. Design Sprint Facilitation, a 2-days train-the-trainer course to:
Learn the ground rules, mindset, and your role as a Facilitator
Get the best out of your team: how to tap into their full potential and creativity
Manage conflicts. Learn how to deal with difficult group dynamics and disruptors.
Improve assertiveness. Learn to show empathy, while intervening firmly
Practice facilitation. Facilitate different Design Sprint phases and receive rounds of actionable feedback from your peers.
Learn how to confidently run a sprint yourself and apply it to your organization.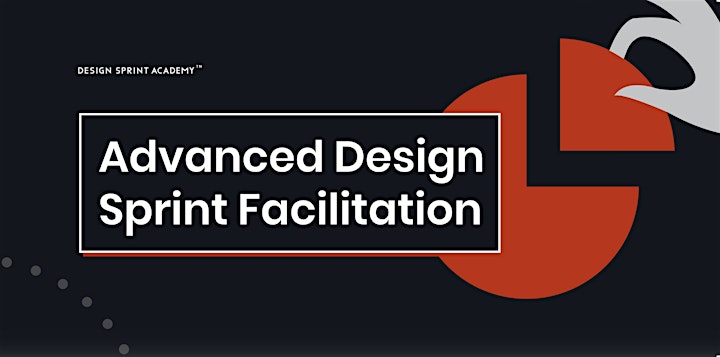 4. Post the five-day training, the certification journey involves the following: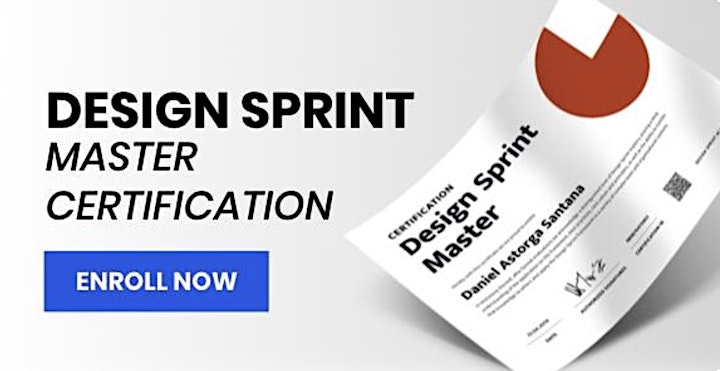 FAQs
Can I pay by invoice?
Yes. Please email us at start@designsprint.academy your company details, and we will issue an invoice.
What should I bring to the event?
Laptop or tablet on Mon & Tue only. Not needed on the other days.
Are the tickets transferable?
Yes. If you need to request a ticket transfer, please email start@designsprint.academy. But! All requests must be made 72 hours prior to the event.
Should I come as an individual or as a team?
Both individuals and company teams are encouraged to attend. But just to clarify, you don't get to be a loner at the workshop. Individuals will work together with a team of people from different companies. This workshop will be valuable for both individuals and groups.
Are there any team discounts?
Yes, there are team discounts. Please email at start@designsprint.academy if more people from your company want to join a session.
Will there be refreshments, lunch?
Yes, refreshments and lunch are included.
Is the Design Sprint 3.0 training part of a bundle?
The Design Sprint 3.0 training is part of the Design Sprint Master Certification Program, which additionally has the Advanced Design Sprint Facilitation training and the Problem Framing training. When you sign up for all three there is a 15% discount.
What is the difference between Design Sprint 3.0 training and the Advanced Facilitation training?
In the Design Sprint 3.0, you will learn the Design Sprint process, experiencing all of the phases of the Design Sprint as part of a team, starting from an initial challenge, through ideating, storyboarding, prototyping and testing. In Advanced Facilitation you will learn facilitation techniques, you will facilitate activities from a design sprint, in a safe environment, and will receive feedback from our expert trainers.
Do I need Problem Framing training?
The short answer is Yes. Problem Framing sets your Design Sprint for success. You will learn how to define the right design sprint challenge that is connected to your business objectives, how to onboard your team and get stakeholder buy-in, as well as how to make sense of customer insights and research.
Organizer of Design Sprint Master Certification Program - Berlin