Description
A free monthly social event in Swansea for designers, students and creative industry professionals. Each month features 2 or more talks on design-related topics including graphic design, web design, animation, illustration, user experience, typography, branding and more. There are also perks like free food and beer!

Come join us to celebrate 3 years of Design Swansea! We have two brilliant design-related talks lined up for you.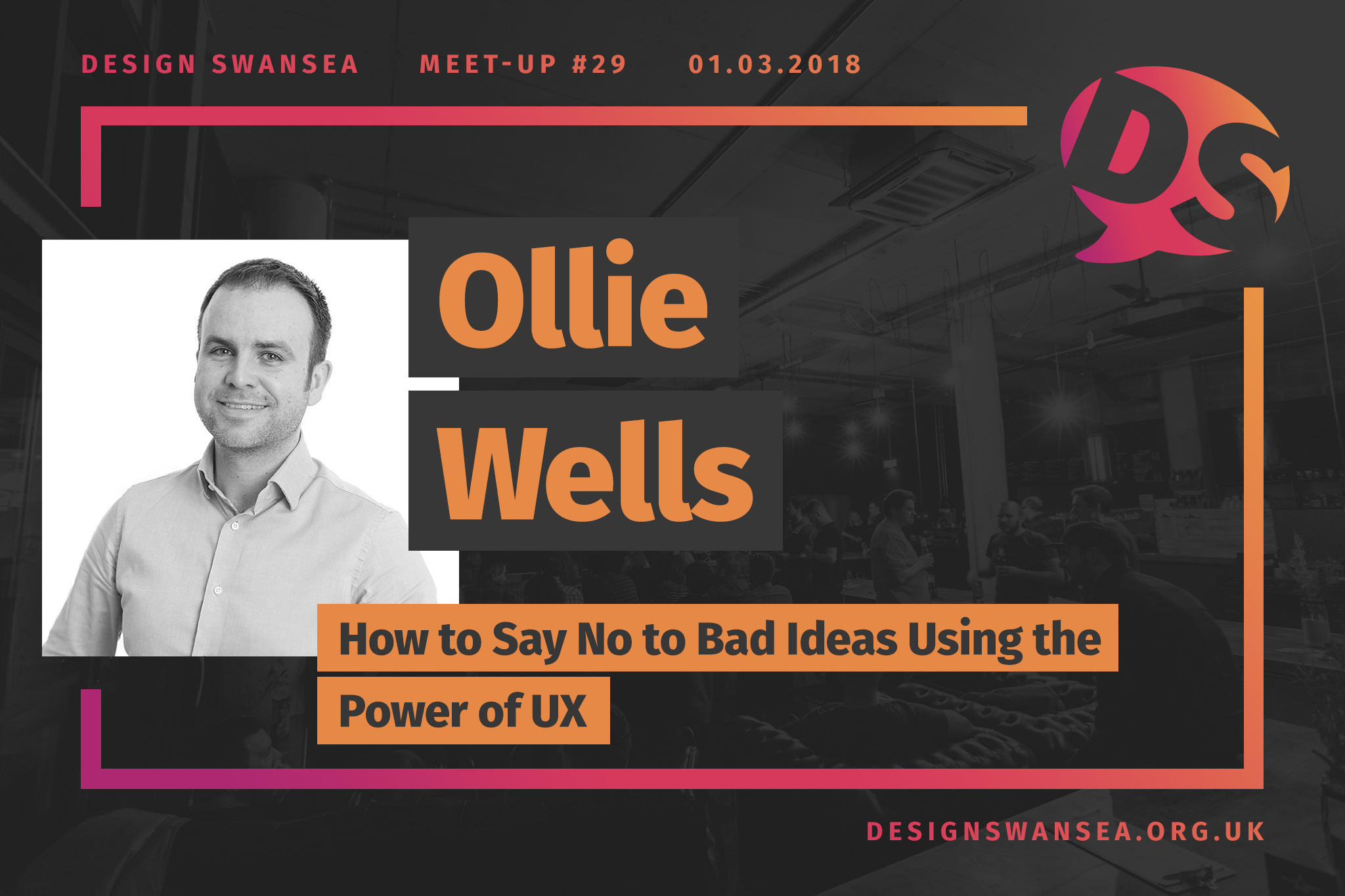 OLLIE WELLS

"How to Say No to Bad Ideas Using the Power of UX"
There are many times when a client/partner/colleague/stakeholder/manager makes a suggestion to a system you are working on that is blatantly just daft. But often, you can't just say no.
This talk is about how you can use the power of UX to show "why a particular idea is not something you recommend".
I'll look at a few real examples and go through some of the techniques within the UX toolkit that can help get your project back on the right path.
The second speaker will be announced shortly...
Visit our website...

SPONSORED BY
iCreate
Waters Creative
SUPPORTED BY
Colour Mafia

The Silence of the Lens
http://www.thesilenceofthelens.co.uk
TechHub Swansea
HypeBound
Buffoon Film and Media