Description
A free monthly social event in Swansea for designers, students and creative industry professionals. Each month features 2 or more talks on design-related topics including graphic design, web design, animation, illustration, user experience, typography, branding and more. There are also perks like free food and beer!

* We had to postpone this event from March to April due to the snowy conditions across Wales *
Come join us to celebrate 3 years of Design Swansea! We have some brilliant talks lined up for you.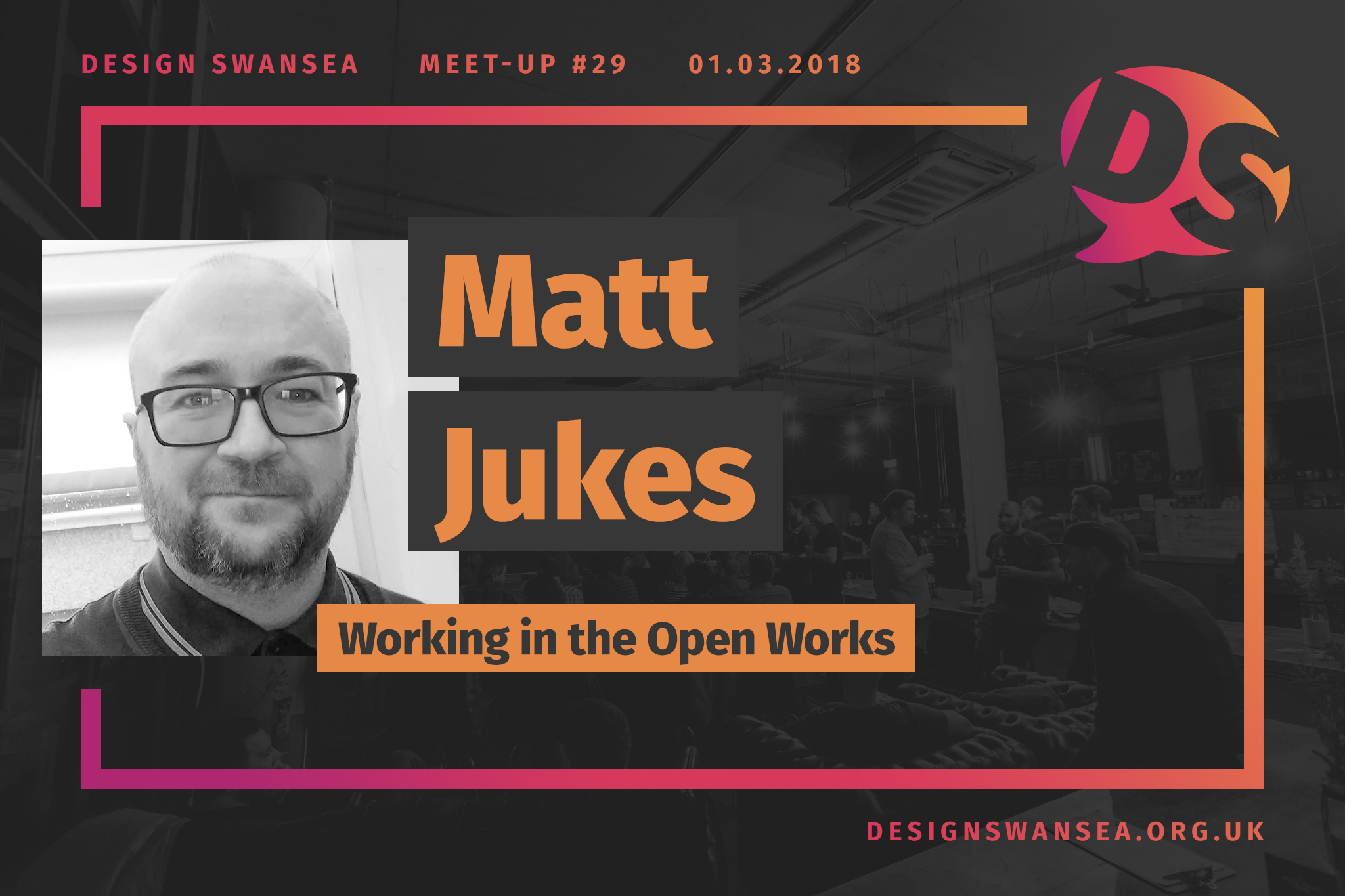 MATT JUKES

"Working in the Open Works"
The talk outlines the importance of openness at an individual, team and organisational level in the public service (and beyond) to spread the understanding and acceptance of a 'modern' approach (i.e. user driven and agile) and to build trust with the users who get to peek behind the curtain and see how and why decisions are made and that they are made by real people.
Illustrated by examples from the Office for National Statistics, GDS, 18F, Friends of the Earth, Mozilla, Gitlab, Netflix and more.
Matt has had a long career as a public servant including leading the digital transformation team at the Office for National Statistics, spent the last year working on FixMyStreet.com and helping Facebook 'fix' democracy and is now a consultant of some kind.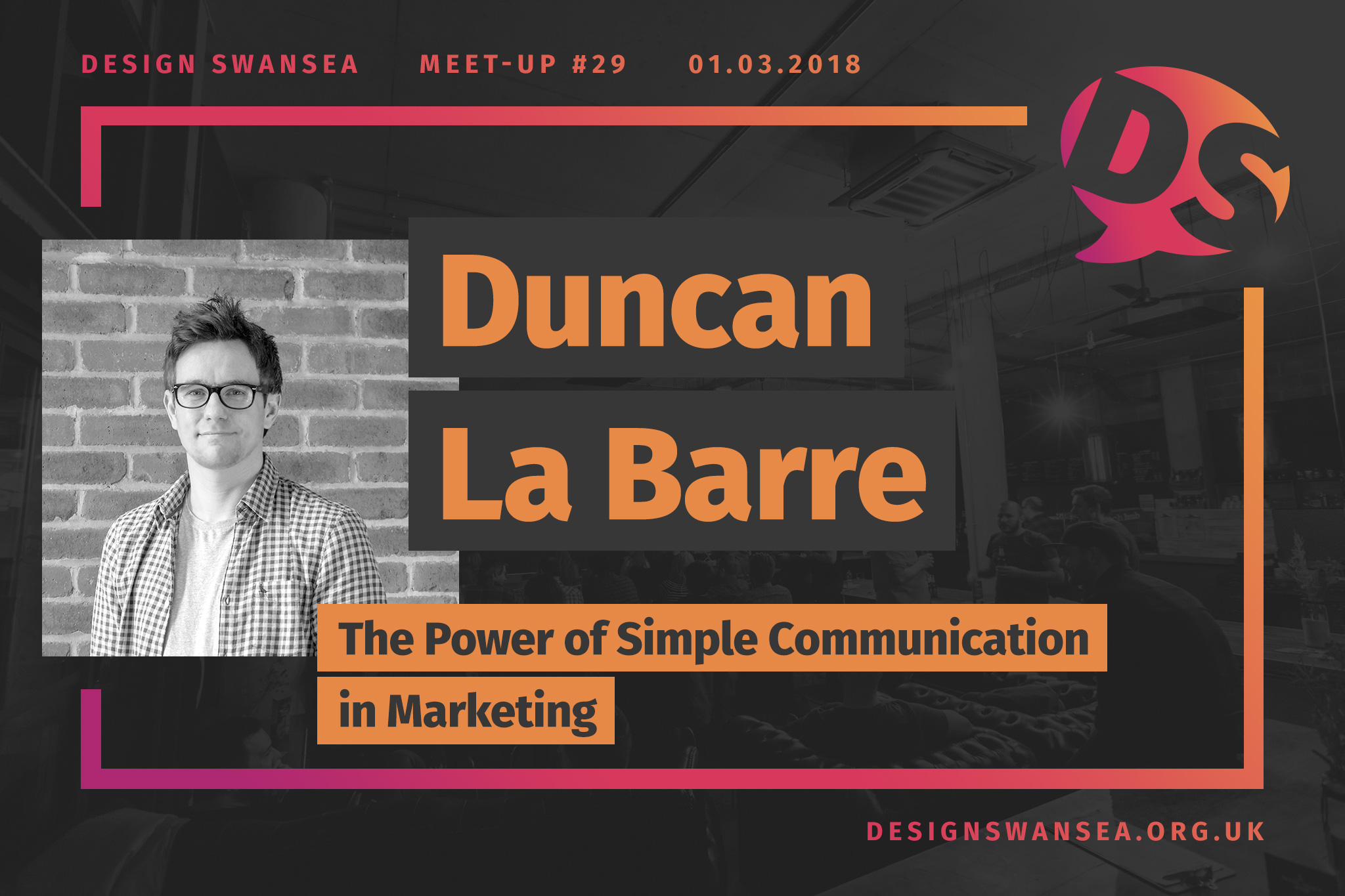 DUNCAN LA BARRE

"The Power of Simple Communication in Marketing"
As designers and marketers, it's always tempting to fill the page or screen with as much "stuff" as possible. Copy. Images. Icons. Emojis. But all this does is create noise. Noise that stops your core message from being communicated.
At Veeqo, we've been finding out what happens when you put lesson the page. The results have been dramatic. I'll share some real-world examples and case studies to convince you that saying as little as possible often means you end up say a lot more.
The second speaker will be announced shortly...
Visit our website...

SPONSORED BY
Harcourt Colour Print

https://harcourtcolourprint.co.uk
Waters Creative
SUPPORTED BY
Colour Mafia

The Silence of the Lens
http://www.thesilenceofthelens.co.uk
TechHub Swansea
HypeBound
Buffoon Film and Media