Design Thinking and Critical Problem Solving Workshop
About this event
Social Enterprise Northern Ireland have teamed up with The Lens, a social enterprise based in Scotland, to offer a Design Thinking and Critical Problem-Solving Workshop on 30th Tuesday June between 12:00noon and 1:30pm.
The workshop will help you grapple with the challenges of adapting the critical support and services you provide for customers during this difficult time.
You will be provided with the tools, techniques and confidence to enable you to adapt and change.
The Lens will kick start your creativity by challenging you to look and think differently, allowing you to drive forward game-changing ideas for your customers.
This 90 minute workshop will introduce you to:
• Tools and techniques that will help turn your ideas into action
• Ideas that will allow you to nurture both your own and your wider team's innovation skills which will help build an intrapreneurial culture across your organisation
• Free downloadable resources you can use with your team and organisation
If you want to look at problems in a new way, then this fun, interactive digital sprint is for you.
The Lens is a platform for developing ideas and innovations that power a creative, collaborative culture. Through their workshops, programmes and in-depth support your teams can build new solutions to challenges and create a more resilient organisation. For more information please visit www.lensperspectives.org.uk/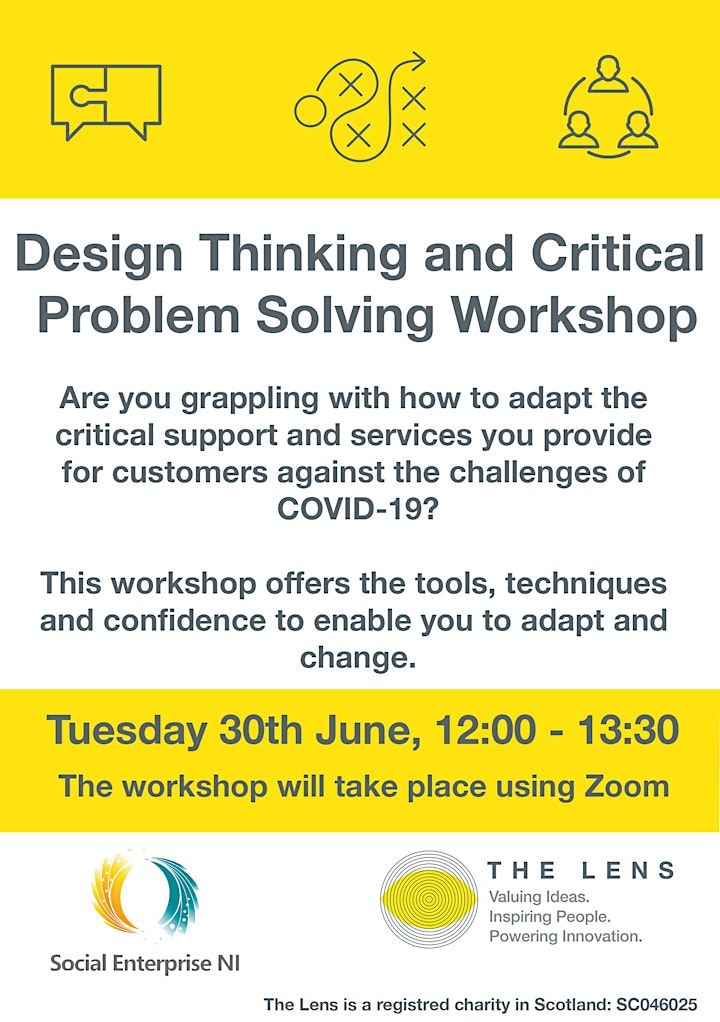 Organiser of Design Thinking and Critical Problem Solving Workshop