Designing for great learning experiences

Thursday, 21 March 2019 from 18:30 to 21:30 (GMT)
Event Details
Think back to your days as a student (or maybe you are a student at the moment) - did your experience as a learner live up to expectations? Did it meet your individual needs? Did you have topics at school that you were originally enthusiastic about, but then the system squashed your enthusiasm? How did it compare to other experiences you have as a user? 
Traditional approaches to education have a reputation for squashing creativity and being designed to promote those who are good at committing large amounts of information to memory. Education platforms, materials or tools are likely not what comes to mind when you think of amazing user experiences. This is changing - with UX research and design driving exciting changes for both education tools, materials and platforms, as well as in how courses are structured and taught. 
This event will look at how treating education as a service that can be built around the needs of the learner is changing things for the better, and uncovering new challenges for researchers and designers as they work to deliver much needed change to the education industry. 
Venue: 
Pearson Education
80 Strand
London, WC1V 7BH

Date:
March 21st, 2019
Schedule:
18:30 - 19:00 - Networking (with drinks and nibbles)
19:00 - 19:35 - Rachel Liu, Pearson Education
19:35 - 19:45 - Break
19:45 - 20:20 - Ruth Vakrat, Sputnik Education
20:20 - 20:55 - Fergus Roche, One Big Field and Department for Education
21:00 - late - Networking followed by late drinks (venue t.b.c)
---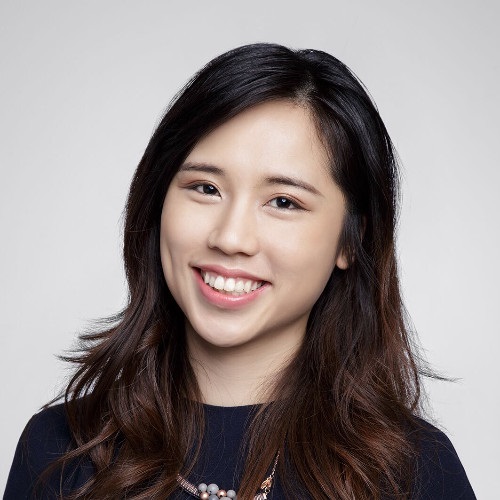 Rachel Liu, Lead Experience and Service Designer
Pearson Education
At Pearson Education, we design for learners across the globe, at all ages and stages of their learning journey. This increases the complexity of the design process, as there are a diversity of needs to take into consideration. Rachel will present a case study on how she manages this complexity in  assessment - from methodologies employed, visualisation of insights to  translating user insights into a more meaningful service offerings.
---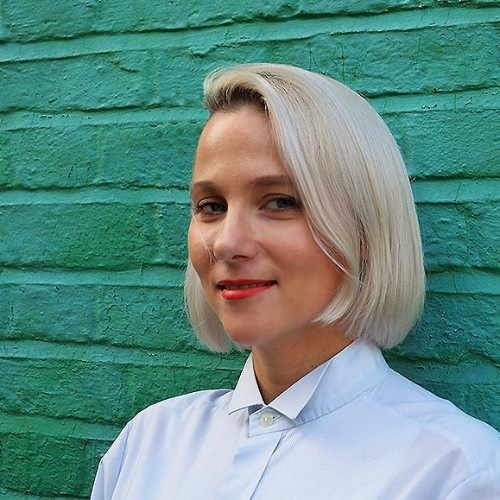 Ruth Vakrat, Founder & CEO
Sputnik Education
Education is a big topic. But what happens if you approach it like a UX project? If you dig deep and remove layers of dogmas and 'this is how it was always done'?
What will you find if you really break learning into the core components, then clear the table and start over with one goal in mind - how can I make learning effective, efficient and delightful for my end-user and the industry?

At Sputnik, for the last few years, our team did exactly that. In this talk, I will share what we found and how we started re-imagining education for the new era we are living in the world post the Forth Industrial Revolution.
About Ruth
My name is Ruth and I have over 10 years of experience running extensive User Experience research & design projects for companies like Microsoft, Barclays, Jaguar & Land Rover, UK Government, ARM and more.
For the last three years, I and the team at Sputnik worked on researching 'Learning,' with a focus on the Tech Industry refining, adjusting and testing the effectiveness of our methods.
LinkedIn: https://www.linkedin.com/in/ruth-vakrat-7933424/
Sputnik Twitter: https://twitter.com/Sputnik_school

My Twitter: https://twitter.com/RuthVakrat
---


Fergus Roche, UX Consultant
One Big Field and Department for Education
How user research shapes government policy. Practical tips, approaches and lessons learnt from inside the Department for Education.
Fergus has been working in digital for nearly twenty years and as a UX consultant for over a decade. He's worked and run UX at design agencies and client-side across a wide range of sectors from retail to finance to charities to travel. Two years ago he was ready to quit the industry. Working in government has changed all that.
---

We thank our sponsors Futureheads and Pearson Education for supporting this event. See you on the night!     


As always, we couldn't do what we do without the help of the UXPA UK committee members and our event volunteers. If you want to volunteer at our events, contact Lina.
---
This event will be photographed and video recorded for promotional purposes and for display on the UXPA UK website and social media channels. By attending the event you consent to UXPA UK capturing your likeness. If you do not wish to appear in the recordings or photographs, please inform a UXPA UK organiser on the night.
By signing up for this event you consent to Eventbrite sharing some personal information with UXPA UK as per the Eventbrite privacy policy.
You also consent to UXPA UK sending a small number of emails relating to this specific event e.g. reminders, updates or directions and a feedback survey.
This is in accordance with the UXPA UK privacy policy.
Do you have questions about Designing for great learning experiences?
Contact UXPA UK
Save This Event
When & Where

Pearson Education
80 Strand
WC2R 0RL London
United Kingdom


Thursday, 21 March 2019 from 18:30 to 21:30 (GMT)
Add to my calendar
Organiser
The UK Chapter of the User Experience Professionals' Association (UXPA) is a not-for-profit organisation run exclusively by volunteers. We are affiliated with the International UXPA.
We bring together UK professionals who share a vision of creating compelling technology that meets users' needs, desires and abilities. These professionals come from a broad family of disciplines such as user-centred design, research, and human factors.
Through our events and other work, we:
- Provide UX practitioners with opportunities for learning and professional growth
- Champion the benefits of user-centred design techniques and approaches
Our Chapter is governed by some policies and bylaws of UXPA International, but has enough freedom to define many of its processes and policies. All of our bylaws are described in our Constitution, which was ratified in July 2013.
As a volunteer organisation, we do our best to support the community. Participation from, and collaboration with, the community is crucial.