Designs That Travel - a chance for adults to learn embroidery skills shaped by the hand-stitched textiles of Bangladesh
About this event
Join the journey in discovering the rich textile designs from South Asia to Newham via east London docks. First port of call will be Bangladesh, so step aboard!
Designs That Travel looks at the rich textile traditions which have travelled from Bangladesh. During the workshop you will have the opportunity to learn traditional embroidery skills shaped by the stories of Newham residents and the designs which have travelled with them.
Historical events highlight the movement of people to and from London docks and South Asia in the age of steam driven ocean liners of the 1900s - crew from Newham and sailors from South Asia and Bangladesh in particular.
Before the event you will receive, by post, a pack of all the materials you need to complete an embroidery. The pack will include an embroidery hoop, 4 skeins of thread, a piece of calico material, needles and an information pack with some templates.
All levels of ability welcome. Suitable for ages 16+. Bookings will close on 8 May to allow time for materials to be posted out to you. Priority booking for Newham residents.
Your embroidery will be exhibited in a group exhibition following Newham Heritage Month.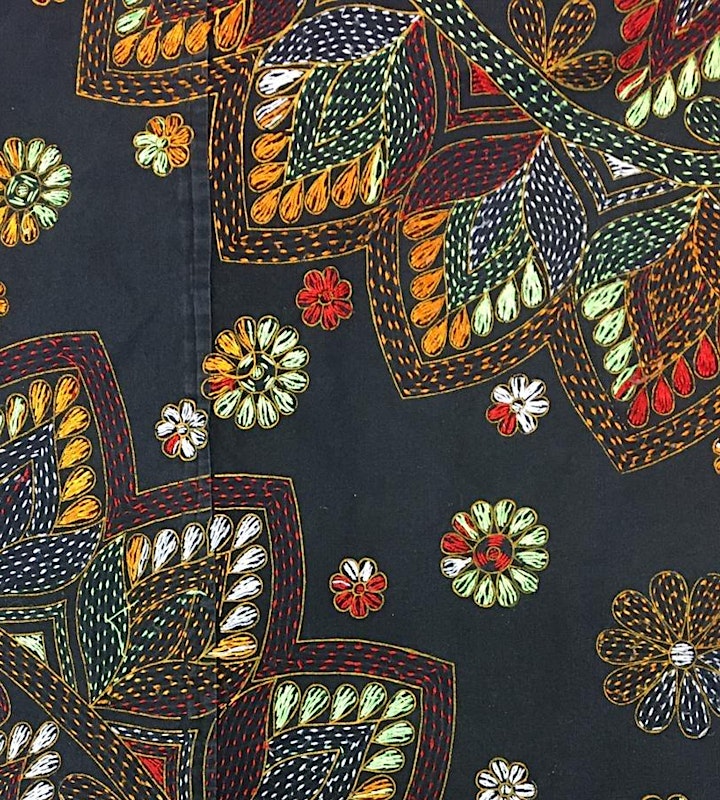 The workshop will be hosted on Zoom with automatic closed captions.
One week before the event we will email the Zoom link with instructions on how to join.
Please email Jancullenheritage@gmail.com in advance if you have any accessibility questions.
Organiser of Designs That Travel: Embroidery Workshop Using Techniques from Bangladesh