Description
Adventure Uncovered Presents: Destination Wild Swim Featuring 'The Wild Swimming Brothers'
Durdle Door, Dorset | 2-3 September 2017
Event Summary:
Adventure Uncovered's inaugural event takes you to the dramatic World Heritage Jurassic Coast, one of the country's most beautiful, unspoilt areas - Durdle Door - for invigorating, guided ocean swims by the Wild Swimming Brothers, promoters of wild swimming, conservation and reconnecting to the natural world. Join other like-minded adventurers as Britain's coastal waters reach their warmest temperatures of the year, a one-off opportunity not to be missed!
This unforgettable wild swimming journey will take place at one of the most iconic coastal landmarks in the UK, Durdle Door, a colossal natural limestone arch on England's majestic Jurassic Coast, formed by the crashing of waves and the relentless march of the ocean. The aim of the main swim is to swim from the beach out beyond the arch and then loop back round swimming directly through Durdle Door and back onto the beach, with other swims included.
One of the most scenic swims in the UK and a great intermediate destination swim:
Type: Sea Location - Jurassic Coast, England

Difficulty: Beginner to Intermediate

Distance(s): min 500m -> 1,500m throughout the weekend
Availability: Only 25 places

Price: £90


Participants will:
Experience 3-4 wild swims through and around the crystal clear, tropical-esq waters of iconic arch Durdle Door (formed 140m years ago) and the remote, rugged Man of War Cove, exclusively guided by the Wild Swimming Brothers

Get motivated by the Wild Swimming Brothers and inspired by their stories of wild swimming, adventure, conservation and reconnecting with nature, as they recount their journeys swimming across maelstroms in the Arctic Circle

Discover Britain's Jurassic Coast and learn about its heritage from those leading its conservation efforts via a guided cliff top walk

Be reinvigorated and reconnected with nature; camping, swimming and enjoying this unique experience with like minded people

Swim in the beautiful clear waters of Britain, when they're at their warmest (18°C)

Wake up to big skies and clear sea air!
Join us on an Adventure with a purpose!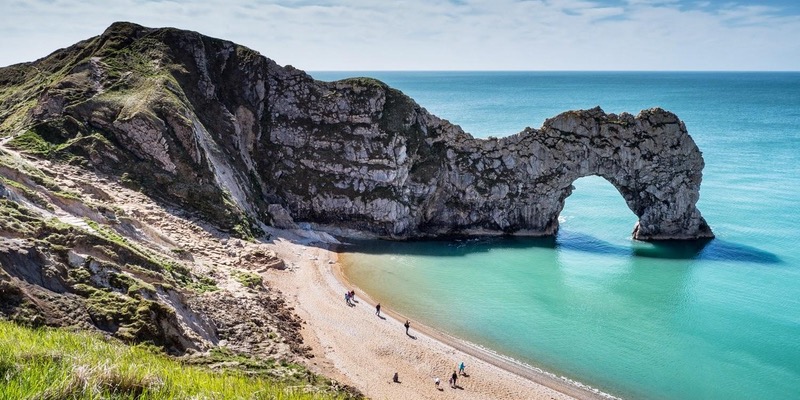 What does the adventure include?
1-night cliff-top camping at Durdle Door Holiday Park

2 previously unheard talks from the Wild Swimming Brothers

1 talk from a local conservation ranger during a coastline trail walk with stunning views

A night-time torch lit walk to Lulworth Cove, escorted by the Adventure Uncovered team

1 introduction to freediving session

2 lunches, 1 breakfast and light refreshments throughout the weekend

1 pint of local cider (post-swim!).


---
*Note: Any of the above is optional, it's up to you which activity you want to participate in, it could be just one or all, it's your weekend so you choose!



The adventure excludes:
Travel to/from Durdle Door (however assistance with carpooling and public transport through the AU Facebook page will be shared)

Evening dinner and drinks

Camping Equipment.

AGENDA

---
Day 1 - Saturday, 2nd September
10.30 - Meet, Greet & Brief (Intro + coffee/tea, light refreshments)

11.00 - Head to Swim #1 on beach via guided cliff walk and heritage/conservation talk with local park ranger

11.45 - Arrive Beach location / AU Intro WSB

11.50 - WSB TALK #1 - Wild Swimming & Reconnecting with Nature
In this talk, the brothers will introduce wild swimming and explore why it is becoming the next big escape for people looking to break free from urban confinement. Through the story of their great matriarch Grandma Wild, they will share the inspiration behind their swims and their crossing of the Corryvreckan maelstrom in Scotland, famous for shipwrecking George Orwell whilst writing 1984. From there they'll meander down their 9-day source to sea swim of their childhood river and share tips and advice on how a wild swimming adventure can bring you closer to the natural world and serve as a way to reconnect with nature and offer you unforgettable memories and journeys.


12.15 - SWIM #1 - First 'standard' group leave for destination swim through and around Durdle Door

12:30 - SWIM #1 - Second 'standard' group leave

12.45 - SWIM #1 - Third 'advanced' group leave through Durdle Door and around rock island
13.15-14.15 Lunch (Produced locally)
14.15-15.15 WSB TALK #2 - Into the Maelstrom - Adventures in the Arctic
In this talk, the brothers will explore how they went from a 9-day jolly down the River Eden in England to swimming across the biggest maelstroms in the world and the longest distance ever swum in the Arctic Circle. In partnership with WWF, these swims aimed to raise awareness of oil drilling in the protected marine haven of the Lofoten Islands, home to over 600 Killer Whales, the largest cold water reef in the world and 75% of the world's Atlantic Cod stock. They'll share their reasons why these areas deserve our protection and why wild swimming offers the perfect method for preserving the wild left in the world. They'll discuss practical tips and advice on how you can take the first steps to creating your own personal adventure, giving you the tools to plan your very own conversation journey into the wild.


15.15 - Return to campsite
15.30-17.30 - Set up tents, hot showers, downtime and relax
18.00 - SWIM #2 - 'Dusk Dip'
19.00-21.30 - Drinks & Dinner in West Lulworth via night walk with torches or Blue Crab, Durdle Door Holiday Park

21.30 - End of Day 1


---
Day 2 - Sunday 3rd September
8.00-9.00 - Breakfast

9.30 SWIM #3 - Man of War Swim - 2nd location

10.30 - Introduction to Freediving

11.30-12.00 - Take down tents

12.30-14.00 - Lunch

14.00 - Meet and depart for Beach Cleanup

14.30 - SWIM #4 - Final Fun Swim

15.30 - End of Day 2 / Depart Durdle Door
---
*Note: Any of the above is optional, it's up to you which activity you want to participate in, it could be just one or all, it's your weekend so you choose!
Date and Time
Location
Durdle Door
Durdle Door Holiday Park
West Lulworth
Wareham
BH20 5PU
United Kingdom
Refund Policy