Property Development Networking the #whiteboxway!
About this event
YOUR HOSTS
Craig Roberts & Kevin Moulton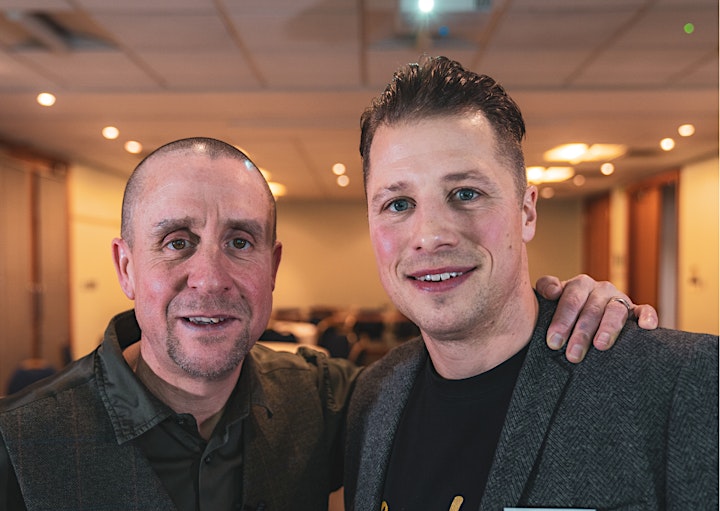 Kevin Moulton and Craig Roberts are the founders of Dwellings4u Ltd in 2017. Dwellings4u is a development company based in the Norfolk area.
Kevin Moulton has spent many years in the building industry and has spent the last 10 years growing his plumbing company 'Kevin Moulton heating, plumbing & bathrooms Ltd'. He has scaled up his business to take on contracts with national house builder developers such as Lovells, Avant Homes, Crest Nicholson and Hopkin Homes to name a few.
Craig Roberts is an experienced bricklayer having completed his NVQ level 3 upon leaving school. He then served 5 years in the British Parachute Regiment where he learnt many life skills. After leaving the services he continued his career as a bricklayer where he gaining more experience working on extensions, commercial conversions and built many new build houses and flats.
Kevin and Craig are members of the Property Developers Mastermind run by Andi Cooke and Lloyd Girardi from White Box Property Solutions. This brings together experienced developers and investors that are on the same journey so they can share support and knowledge.
Your speaker for the evening is:
?? To be confirmed??
Organiser of Developers Network - Cambridge (Jan)
These events are for those interested in learning more about property development, those new to the sector wanting to be educated by only the best and for experienced property developers looking to expand their network.

They are also for finance providers, finance brokers, architects, builders, tradesmen, land owners, investors, contractors, project managers, lawyers, planning consultants, land sourcers, quantity surveyors, estate agents, accountants & any other professionals involved in the property development sector.

Everyone will feel welcome at these events

There will be NO hard sales pitches

You will hear talks from top tier speakers in the sector

AND

You will have ample time for actual networking and meeting people!

We are working in partnership with some fantastic hosts! They have many years experience in property and developments & will ensure you have a fantastic and memorable evening (for all the right reasons!)