Developing a graduated response to Speech Language and Communication Needs...
Description
A graduated approach to Speech Language and Communication Needs (SLCN) within a school setting

This event is ideal for:

SENCOs

Education professionals

Teachers

Teaching assistants (TAs)

Learning support assistants (LSAs)

SEND professionals

Speech and language therapists working in education settings
Are you struggling to meet the needs of children and young people with SLCN?
Have you ever been unsure of the best support for an individual?
Supporting children and young people can be challenging. SLCN impacts on many areas of personal and academic life. Communication is not only important for children and young people, but also for a successful education team.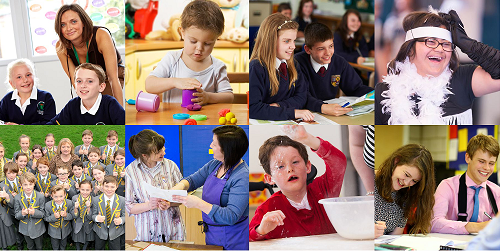 This workshop aims are to:
Provide you with the tools to evidence the effectiveness of a SLCN response.

Increase your understanding of SLCN.

Support you in the development of a graduated response to SLCN within your school setting and putting it into practice.
Timetable:
13.00 Registration and induction

13.30 Topic 1: Identifying children and young people with SLCN within a school setting
Identifying children and young people with SLCN needs

Supporting children and young people with targeted approaches

When to refer children and young people for specialist provision
14.15 Break

14.30 Topic 2: Demonstrating the effectiveness of a graduated approach to SLCN in your setting
Effective deployment of LSAs/TAs

Joining up the dots with outside agency advice

Evidencing the impact of a graduated approach
15.15 Questions
15.30 Finish
Speakers: Natasha Carley and Seamus Mannion

The first topic will be presented by Natasha Carley. Natasha is passionate about working closely with teaching staff and parents to ensure children with SLCN are identified early and receive the right support and the right time. Natasha is an experienced Speech and Language Therapist who has a specialist interest in supporting children with SLCN within EYFS and mainstream School settings. Natasha's experience includes working within a community clinic whilst providing a school outreach service, as well as working full time within a mainstream primary school.

The second topic will be led by Seamus Mannion. Seamus is passionate about effective management to maximise efficiency of skills and resources. Seamus is an experienced secondary SENCO who has a special interest in social, emotional and mental health (SEMH). Seamus' experience includes the leadership of a SEND department, being a member of the Stockport SEND panel and teaching.
All tickets purchased for this course will be non-refundable.