Developing a mathematical toolbox for supply teachers in primary schools.
This session will provide a core set of mathematical activities that supply teachers will find useful to have in their toolbox.
About this event
What's covered?
The session is aimed at supply teachers in primary schools who find themselves needing to quickly produce a mathematics activity.
You will be introduced to a range of simple and engaging ideas that use minimal resources, and are flexible and open-ended so that they can be used with a range of ages and abilities.
They will include ideas for starter activities, problems, games and ways to initiate mathematical conversations.
Objectives of training
To provide ideas for mathematical activities that are easy to use and can be adapted for a range of ages and abilities;
For participants to have a core set of simple ideas to put in their own mathematical toolbox.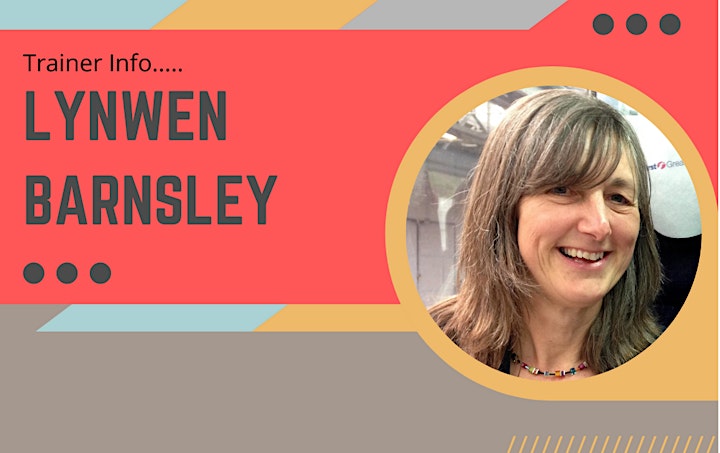 Lynwen Barnsley has many years' experience of providing mathematics training and support for primary schools.
Before beginning work as an independent consultant, she was Maths Adviser with the City and County of Swansea.
She now provides bespoke mathematics training for schools, training courses with Collective Learning and works as a consultant for Numicon and Inspire Maths.
Lynwen's training courses focus on the why and how of teaching mathematics, providing practical ideas and approaches that ensure learners "make sense" of maths and develop as independent mathematical thinkers.
Accessing the training:
After registration and a few days before the training you will be sent an invitation to join this training webinar via ZOOM. This is a FREE and easy to use online training / chat platform similar to Microsoft Teams and Google Meet..
ZOOM is available via any internet browser or download and install the Zoom app for computer, laptop, smartphone or tablet.
A Note About Data Collection
This training is funded by the Welsh Government funded Wales Union Learning Fund (WULF) project.
Please note that, for you to receive support from the WULF project, we are required to collect specific information from you during the registration process. This information is collected for project monitoring and evaluation purposes only.
For full details of how your information will be used, please view the original document here ... Welsh Government Learner Form
Get in touch with beth.roberts@neu.org.uk prior to making your booking should you have any queries or questions about providing the information requested.
Organiser of Developing a mathematical toolbox for supply teachers in primary schools.