Description
Developing a Small Charity Fundraising Strategy

Many charities need new fundraising strategies to grow or diversify their funding, however strategic planning can often be pushed to the side by more imminent work.
This practical half day workshop will cover the key components you need to design a strategy that works for you. We will analyse the options available and the factors that should shape your decisions.
Content:
This workshop will cover:
What areas to think about when planning your fundraising strategy

Which tools are helpful to implement

How to plan for short and long term income generation

Getting leadership buy-in

Integrating your fundraising activity into your charity's overall business strategy
Level:
This workshop is beginner to intermediate level, and is aimed at those who are either starting their fundraising planning, or are looking to refresh their current strategy.
Previous attendees have described it as:
"Great overview of the subject and ideal for anyone working for a very small charity that needs guidance in developing strategy"
"A real eye-opener for a small newly set up charity and even a well-set up charity, very informative on fundraising approaches."
---
Trainer Bio: Richard Sved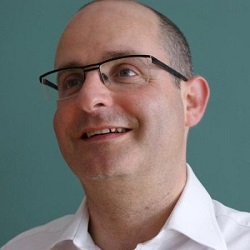 Richard, Director of 3rd Sector Mission Control, is an experienced senior manager with a strong track record of strategic and operational excellence in the charitable and cultural sectors.
He has led the fundraising team at six national charities, and also has experience of policy, communications and governance development. His key strengths lie in income generation and strategic planning.
Arrival Information:
We ask that all attendees arrive 15 minutes before the workshop starts to allow for registration and ensure a timely start and the smooth running of the workshop.
Catering:
Tea and coffee will be provided throughout the day, however lunch will not be provided, so please bring a snack if you are likely to get peckish.
Accessibility:
We want to make sure all of our workshops meet your needs, so if you have any questions about accessibility please email events@smallcharities.org.uk.
Booking:
You must be a member of Small Charities Coalition in order to attend this workshop. If you aren't already you can register for free here.
Waitlist:
If the places have all been filled please do add your details to the waitlist and we will let you know as soon as a place becomes available.
Cancellations and Refunds:
If you cancel your place 3 full working days before the event takes place then you are entitled to a full refund by request. Refunds for cancellations after this point are given at the discretion of Small Charities Coalition.
If you cannot make a workshop please advise us as soon as possible. Workshops normally have a waitlist and if you notify us early enough then there's a good chance another charity can attend in your place.