Helping businesses to better understand customers and create value propositions that effectively help them sell into the healthcare sector.
About this event
The AHSN NENC, Health Network North and the Supply Chain North East Programme, have joined forces to deliver a series of workshops to provide awareness and help businesses to better understand customers and create value propositions that effectively help them sell into the healthcare sector.
The Value Proposition Programme will take place on the 3rd March at 09:30 -12:30 and 22nd March at 12:30-16:00.
The purpose of the event is to enhance SMEs knowledge of the approaches to help articulate the value of a product or service offering, and guide attendees through the process of how to develop their own value proposition, using effective tools, targeted at selling into the healthcare sector.
Target audience: Businesses from across the North East from a healthcare service provider background or a supplier of goods background or potentially both or with aspirations to work within this growing sector.
The programme will cover:
Developing your value proposition
Effective value proposition tools such as business model canvas
Understanding the NHS as a market place
Innovation processes and access to funding streams
Hints and tips for pitching successfully
The programme will consist of:
A pre-diagnostics session
Two value proposition workshops
1-1 mentor support from the AHSN NENC and/or Supply Chain NE (of up to 12 hours of support provided).
Eligibility
Businesses who are located within
County Durham
Sunderland
Gateshead
Newcastle
South Tyneside
North Tyneside
Northumberland
Please note:
This event is in collaboration with Academic Health Science Network North East and North Cumbria , Health Network North and RTC North (Supply Chain North East).
Health Network North is a partnership between the Innovation Super Network and the AHSN-NENC.
Your details will be stored securely and retained in compliance with Data Protection law. Registration data will be shared with the RTC North, Innovation Super Network, the AHSN-NENC, the AHSN Network and relevant event partners and funders for the sole purpose of this event.
Details of the Privacy policies can be found at
Supply Chain North East brings together four key partners to work with over 800 businesses through to 2021, supporting them to identify opportunities in new and existing markets. An integral part of the North East Strategic Economic Plan, that has a vision to create 100,000 more and better jobs between 2014 and 2024. , Supply Chain North East is delivered across the region by RTC North, Generator, North East Automotive Alliance (NEAA) and North East Process Industry Cluster (NEPIC).
Supply Chain North East is a multimillion programme aimed at revolutionising the way SMEs diversify their offering and embrace new markets. The programme has received more than £3m of funding from the England European Regional Development Fund, which is part of the European Structural and Investment Funds Growth Programme 2014-2020.

The Academic Health Science Network for North East and North Cumbria (AHSN NENC) acts as the trusted intermediary between the NHS, academia and industry and is committed to:
• Supporting Economic Growth
• Improving Population Health
• Transforming Patient Safety and Quality Improvement
• Driving Digital Transformation
The AHSN NENC, is part of a national network of 15 AHSNs and receives funding from NHS England, NHS Improvement and The Office for Life Sciences to accelerate the spread and adoption of innovative devices, services and pathways through dissemination of best practice.
Find out more at www.ahsn-nenc.org.uk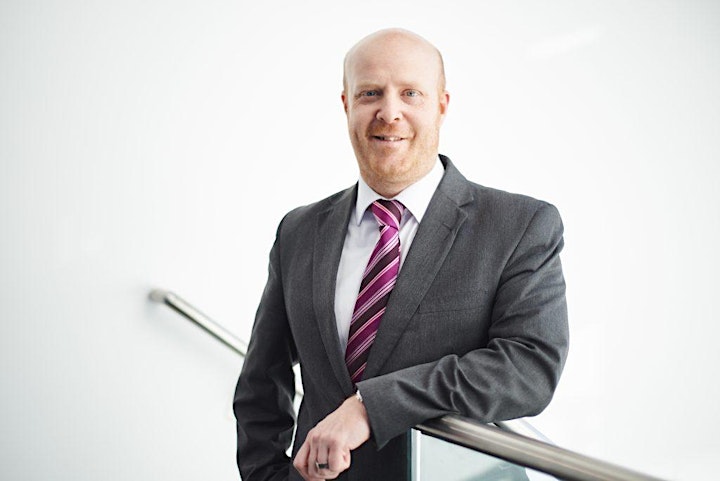 Russ Watkins
Russ is the Commercial Director at the AHSN NENC and oversees the Economic Growth team. Previously, Russ was Assistant Director of Business Innovation at The Newcastle upon Tyne Hospitals NHS Foundation Trust where he led on innovation and new business. Russ has held a variety of roles in the healthcare sector throughout the North East.
Stephen Lynn
Stephen has a PhD in molecular biology and physiology from Newcastle University and went on to be a Post-Doctoral Fellow at Stanford University where he studied the link between oxidative stress and neurodegeneration. Stephen then moved to the UK Foreign and Commonwealth Office at the British Consulate in San Francisco as the Vice-Consul for Science and Innovation where he was involved in policy development as well as trade and investment between the UK and the USA, and was the North America lead for the stem cells and regenerative medicine agenda.
After returning to the UK in 2007, Stephen was the project manager of a €10 million network of excellence, funded through FP6, to address the fragmentation in translational research for the assessment and treatment of rare neuromuscular diseases coordinated by Newcastle University. This network also allowed Newcastle University to lead on other major awards to develop new tools, resources and take a leading role on the issues affecting patients with rare diseases across Europe, in partnership with clinicians, academics, patients, industry and policy makers.
Before joining the AHSN, Stephen worked in the NHS as a Commercial Manager for Newcastle Hospitals NHS Foundation Trust with responsibility for business development activities involving medical technologies and diagnostics. There he helped to establish and launch Diagnostics North East, a partnership between the Newcastle Hospitals NHS Foundation Trust, Newcastle University and the AHSN for the North East and North Cumbria to deliver the various resources that map to the development, research and innovation of diagnostic technologies and available to both academic and commercial partners.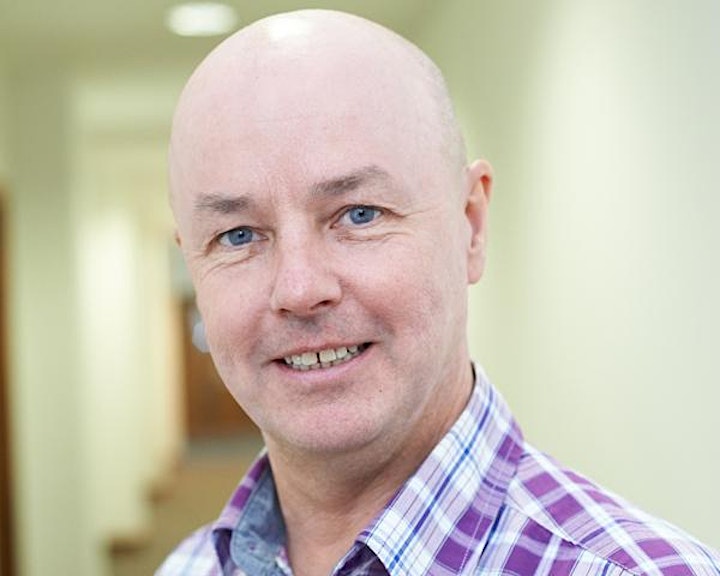 Jim Barr
Jim currently works as a Management & Supply Chain Consultant for RTC North, specifying and delivering a wide range of consultancy and training support, to manufacturing, non-manufacturing, and 3rd sector organisations. He has a variety of experience in both commercial business but also in public sector organisations, across both the UK and Europe. These diverse roles and capability have included, Management Consultant, Business Growth Manager, Lean and Continuous Improvement Practitioner, Operations Director, Operations Manager (Eurofighter Program), OEM European Service Manager, EFQM Assessor, SC21 Assessor in Business and Manufacturing Excellence, Production and Engineering Manager, as well as a variety of hands on operational and engineering roles within the Semiconductor Microchip Industry. He has over 12 years' experience in supporting SME's improve their business performance, and has worked across a range of sectors in that time, including, Electronics, Healthcare, Aerospace & Defence, Automotive, Pharmaceuticals, Food & Drink, Textiles and many others.